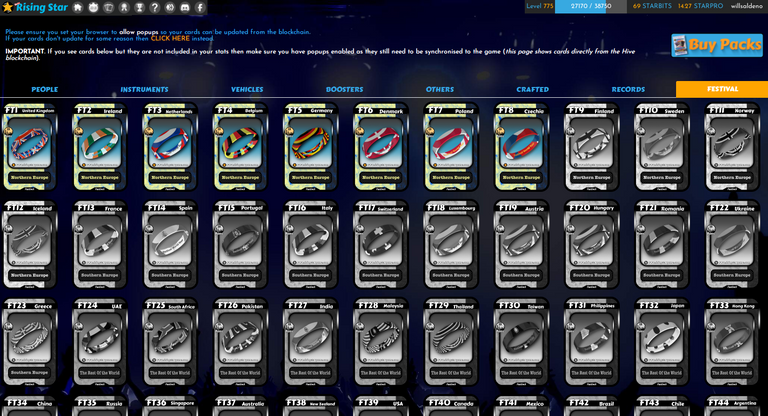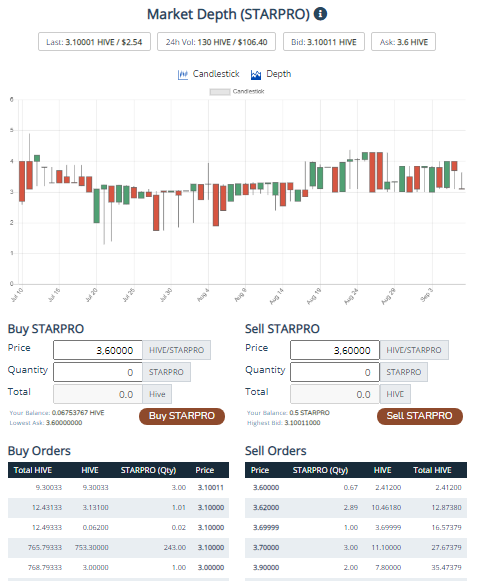 Source
Greetings, my dear earthlings.

Yeah, right now it's about $3 producing a Finland bracelet, which in my opinion will make it less than the amount printed at the new world festival. Nothing to do with a red brand of the game, this is due to the beautiful price hike of the Hive, and we already know what happens when it takes a great price (many sell an amount to take advantage) But it doesn't seem to stop, every time it goes higher, this has affected a little the price of the STARBITS that was going up, before we saw how low a little before the previous rise and then recovered and took a great price too.
STARPRO is what makes bracelets expensive, because it keeps their price good, as you can see in the image of the

Saludos, mis estimados terrícolas.
Sí, en este momento esta cerca de 3$ producir un brazalete de Finland, lo que en mi opinión hará que sean menos la cantidad impresas en nuevo festival mundial. Nada que ver con una marca en rojo del juego, esto se debe a la hermosa subida de precios del Hive, y ya sabemos que pasa cuando toma un gran precio (muchos vendemos una cantidad para aprovechar) Pero parece que no se detiene, cada vez va más arriba, esto ha afectado un poco el precio del STARBITS que venía subiendo, antes vimos como bajo un poco ante la anterior subida y luego se recupero y tomo un gran precio también.
El STARPRO es lo que hace costoso los brazaletes, porque mantiene su buen precio , como pueden ver en la imagen del mercado de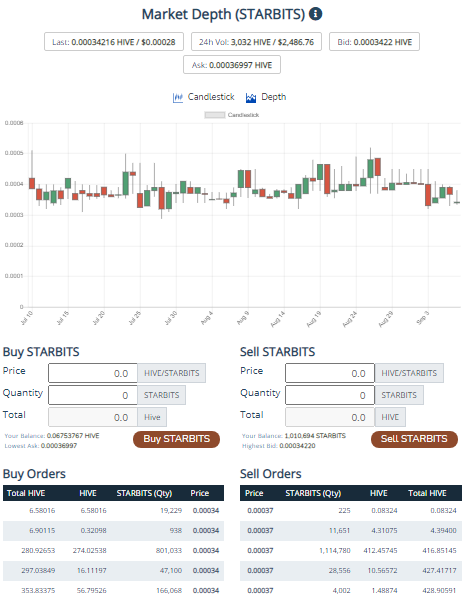 Source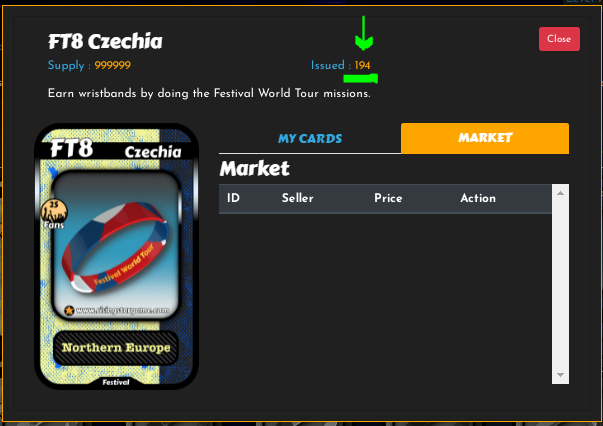 The last bracelets of Czechia, I came out somewhat expensive compared to some others because I had to buy STARPRO and was already at more than 0.8 $ the price of the Hive, but I still did as many as I could, since I was going to buy more STARPRO to make two bracelets and because of a power failure in the area where I live, I left more than 10 hours without power to be able to use my computer and so do everything that requires this.
Just see how it has reduced the number of bracelets issued 194, when before the average almost always exceeds 220, 230 for each festival.

In my opinion these will be more somewhat more expensive, you can see that they have not put on sale, so that makes me think that and if you keep the price of the Hive, the bracelets of this festival that is in progress, will be less than we players do.

Los últimos brazaletes de Czechia, me salieron algo costosos en comparación con algunos otros porque debí comprar STARPRO y ya estaba en más de 0.8 $ el precio del Hive, pero igual hice todos los que pude, ya que iba a comprar más STARPRO para hacer dos brazaletes y por una falla en el suministro eléctrico de la zona donde vivo, quede más de 10 horas sin energía como para poder usar mi computador y así hacer todo lo que requiere esto.
Solo vean como ha reducido la cantidad de brazaletes emitidos 194, cuando antes el promedio casi siempre sobrepasa los 220, 230 por cada festival.

En mi opinión éstos serán más algo más costosos, pueden ver que ni han puesto en venta, así que eso me hace pensar eso y si se mantiene el precio del Hive, los brazaletes de este festival que esta en curso, serán menos los que hagamos los jugadores.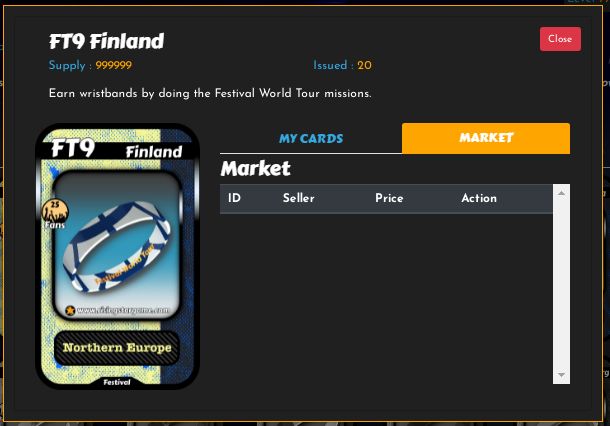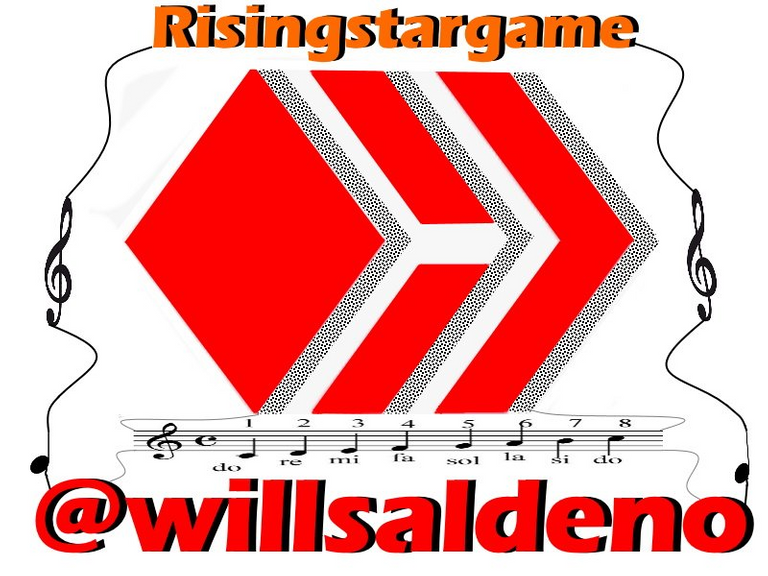 All images are screenshot of the game

Risingstargame and the currency of the token was made in collage style, with the program, Paint.net, to give an idea of ​​a possible currency that is surely made in a very more professional if they do it in the future.

Todas las imágenes son capture de pantalla del juego

Risingstargame y la monedo del token fue realizada a estilo collage, con el programa, Paint.net, para dar una idea de una posible moneda que de seguro la realizan con una manera mucho más profesional si en un futuro ellos la realizan.



Nota-Note
Bilingüe: Que utiliza dos lenguas al mismo nivel o se hace en dos lenguas
Bilingual: That uses two languages ??at the same level or is done in two languages.