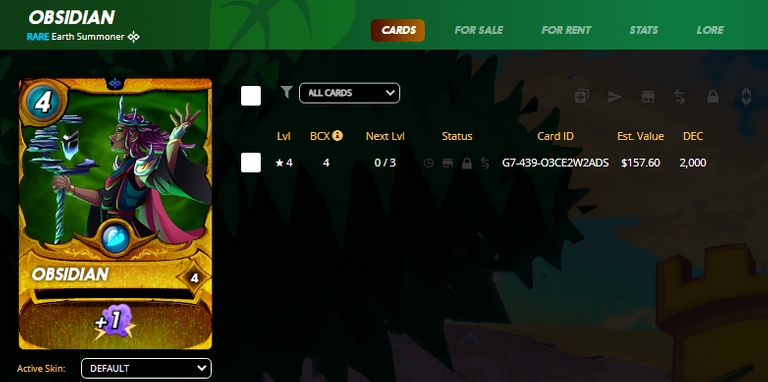 Greetings, my dear earthlings

I have upgraded the level to my ground team deck, for the Odsidian summoner I bought a gold foil that already takes to level 4, I have been investing to take advantage that in my opinion the cards are at a good price, maybe you could say that even at a low price, at least as far as those who are not invocators are concerned, since they do have the price that I consider normal for the price that a package costs when buying it to the game, 4$.

Saludos, mis estimados terrícolas

He mejorado el nivel a mi mazo del equipo de tierra, para el invocador Odsidian compré una lamina dorada que ya lleve a nivel 4, he estado invirtiendo para aprovechar que en mi opinión las tarjetas están a buen precio, quizás se podría decir que hasta a bajo precio, al menos a lo que se refiere a las que no son invocadores, ya que éstos si tienen el precio que considero normal para el precio que cuesta un paquete al comprarlo al juego, 4$.
Goblin Psychic, this common NFT is very important because it heals the life of the card that is placed in the first position, plus see that it has the ability that can prevent the tank from being healed, So it was the second level I went up because I think it brings good benefits.

Goblin Psychic, esta NFT común es muy importante porque sana la vida a la tarjeta que esta ubicada en el primer puesto, además vean que tiene la habilidad que puede evitar que el tanque del contrario se sane, así que fue la segunda que subí de nivel porque creo aporta buenos beneficios.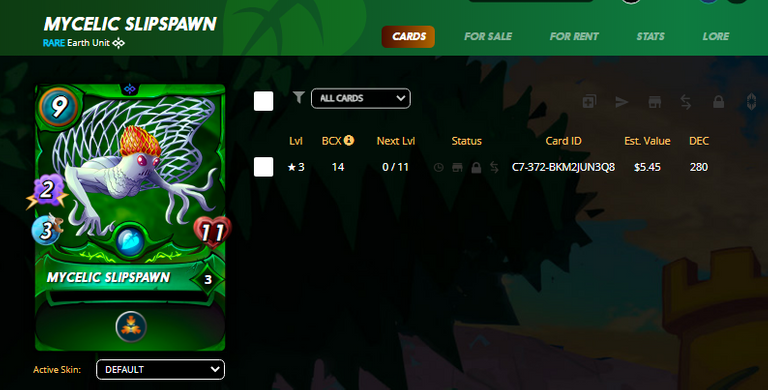 Mycelic Slipspawn, a rare card, that has a lot of speed and also has two of magic attack, and if the summoner adds one, hits 3, which makes it an excellent weapon to play with.

Mycelic Slipspawn, una tarjeta rara, que tiene mucha velocidad y además que tiene dos de ataque mágico, y si el invocador le suma uno, pega 3, lo que lo hace una excelente arma para jugar.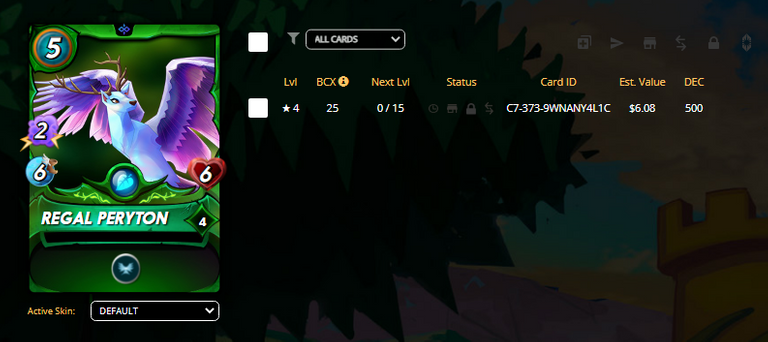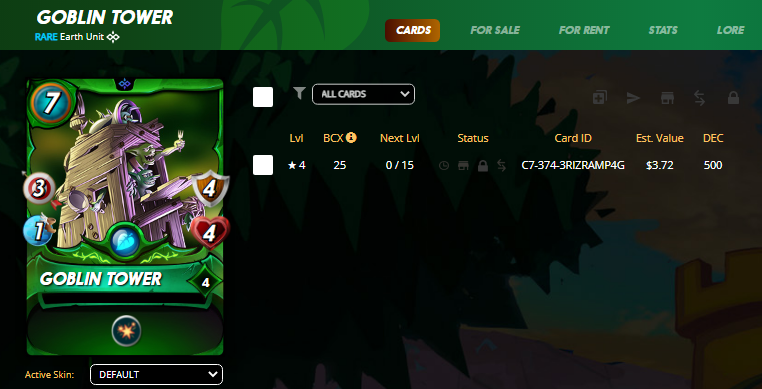 Goblin Tower, is a rare lamina, which has the ability to hit blast, one stick to the first target and the same to the next, 3 stick with that range attack, makes it effective when they use magic reflex or thorns ability, there I like to place it, Your disadvantage is that it's too slow.

Goblin Tower, es una lamina rara, que tiene la habilidad de pegar blast, una pegada al primer objetivo y lo mismo al siguiente, 3 de pegada con ese ataque de rango, la hace efectiva cuando usan magic reflex o la habilidad thorns, allí me gusta colocarla, su desventaja es que es demasiado lenta.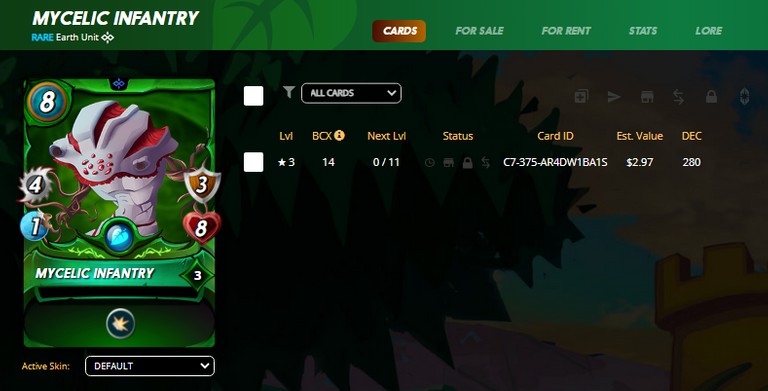 Mycelic Infantry, I use this card mostly when you put the rule where you can only use the melee attack, as you see it's not at level 4 like the other common ones, I need to raise it a level, which I plan to do soon, as soon as I have the money.

Mycelic Infantry, esta tarjeta la uso mayormente cuando colocan la regla donde solo se pueden usar las de ataque cuerpo a cuerpo, como ven no esta a nivel 4 como las otras comunes, me falta subirle un nivel, cosa que tengo pensado hacer pronto, apenas tenga el dinero.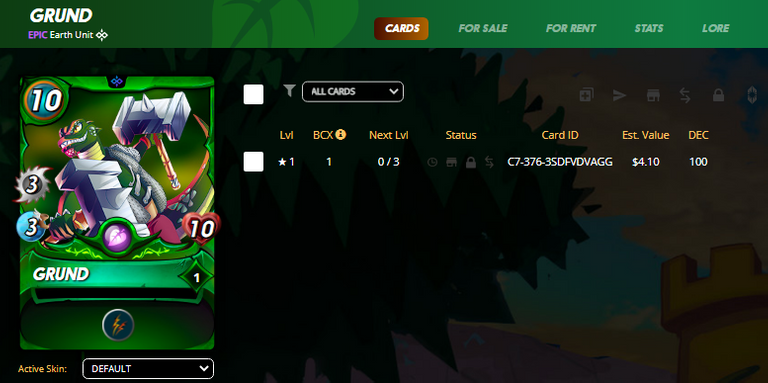 Grund is a double hitting tank, with 3 of melee attack, and when I get enough mana, I'm sure I'll place it, it's an epic card and I only bought 1.
Acid Shooter, it's also epic, so I group these two together and also I only have one, but Acid used it very little the truth.

Grund es un tanque que pega doble, con 3 de ataque cuerpo a cuerpo, y cuando me dan suficiente mana, de seguro lo colocaré, es una tarjeta épica y solo compré 1.
Acid Shooter, es también épicas, por eso agrupe éstas dos y también solo tengo una, pero Acid la uso muy poco la verdad.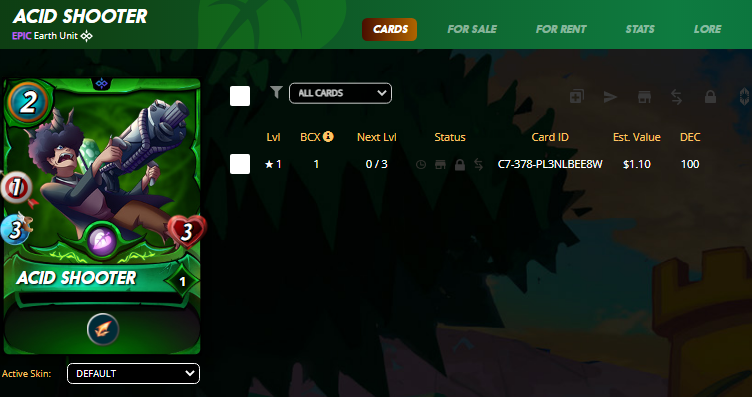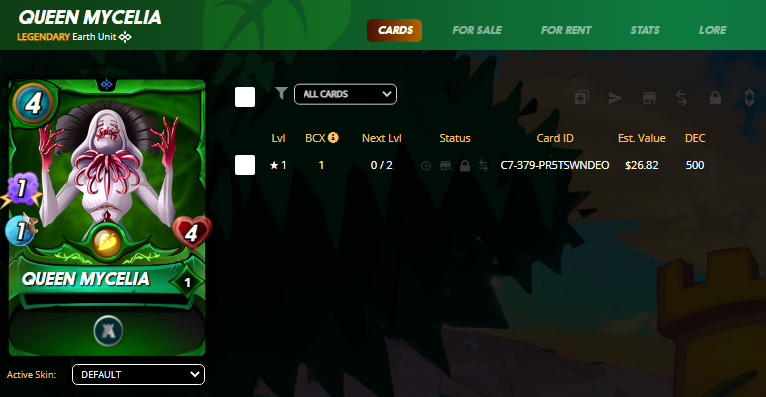 Queen Mycelia, wow, this NFT does provide depth to the team, so I use it as often or as much as I can, I'd like to take it to the next level, but it's expensive, that lets you see how magnificent it is, I recommend you make the effort to buy it.

Queen Mycelia, wow, esta NFT si que brinda profundidad al equipo, por lo que la uso la mayor´´ia de veces o lo que más puedo, me gustaría subirla al siguiente nivel, pero es costosa, eso deja ver lo magnifica que es, recomiendo que hagan el esfuerzo de comprarla.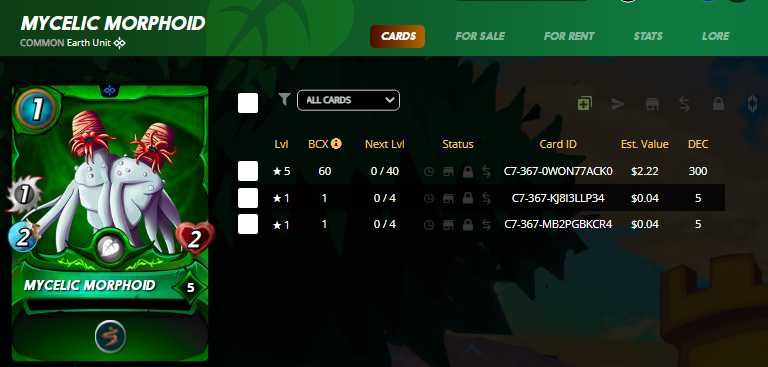 Mycelic Morphoid, is a common NFT, but that but that is only 1 mana, which makes it an opportunity to play with rules that increases its life, that 1 mana makes it efficient to cover a gap that leaves only that amount available, in addition that it is at an economic price, Which makes it possible to take it up to a good level, I have it on the 5 and maybe coompre a few more to have in case future I need to take it up to the next level.

Mycelic Morphoid, es una NFT común, pero que pero que solo es de 1 de mana, lo que la hace oportunidad para jugar con reglas que aumenta su vida, ese 1 de mana la hace eficiente para cubrir un hueco que deje solo esa cantidad disponible, además que esta a un precio economico, lo que hace posible aprovechar de subirla a un buen nivel, yo la tengo en el 5 y tal vez coompre unas cuantas más para tener por si a futuro necesito subirle al siguiente nivel.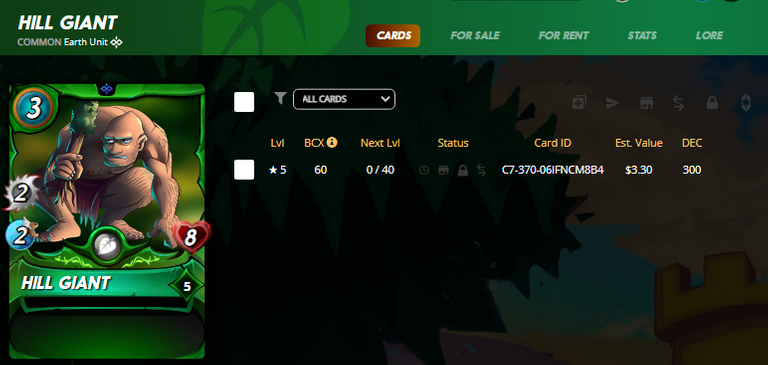 Hill Giant, its vast amount of life, for a sheet of only 3 of mana makes it magnificent, especially to use when we put the gift that remove all abilities, as it is a magnificent opportunity to play magical attack with that summoner that adds one more to the attacks of this type.

Hill Giant, su gran cantidad de vida, para una lamina de solo 3 de mana la hace magnifica, sobre todo ara usar cuando nos ponen la regala que quitan todas las habilidades, ya que es magnifica oportunidad para jugar ataque mágico con ese invocador que suma uno más a los ataques de este tipo.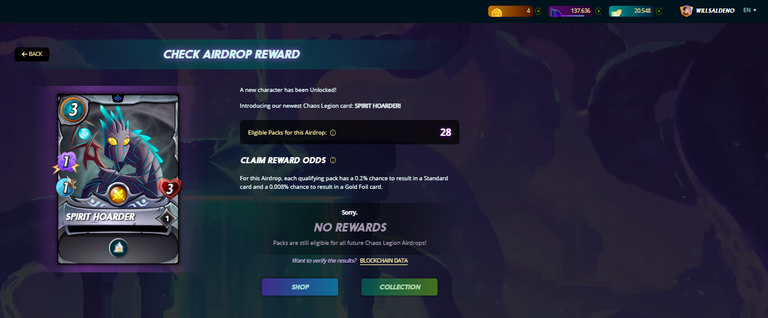 I also checked the release, and as usual I was not lucky, maybe next time if I touch a legendary golden one of these hahaha, it's a lot to ask but well I hope one of those, that would be wonderful.

También revise el lanzamiento, y como de costumbre no tuve suerte, tal vez en la próxima si me toque un legendario de éstos dorado, jajaja, es mucho pedir pero bueno espero una de esas, eso sería maravilloso.

This is my daily quest, in the gold league 3, I came out regular, since I touch 63 DEC and two cards, a few days ago I touch a common NFT lamina gold, I like those yellow very much, so it made me brighten up the day, like this one today that was decent.

Este es mi quest diario, en la liga oro 3, he salido regular, ya que me toco 63 DEC y dos tarjetas, hace unos días me toco una NFT común lamina dorada, a mi me gustan mucho esas amarillas, así que me hizo alegrar el día, al igual que este de hoy que estuvo decente.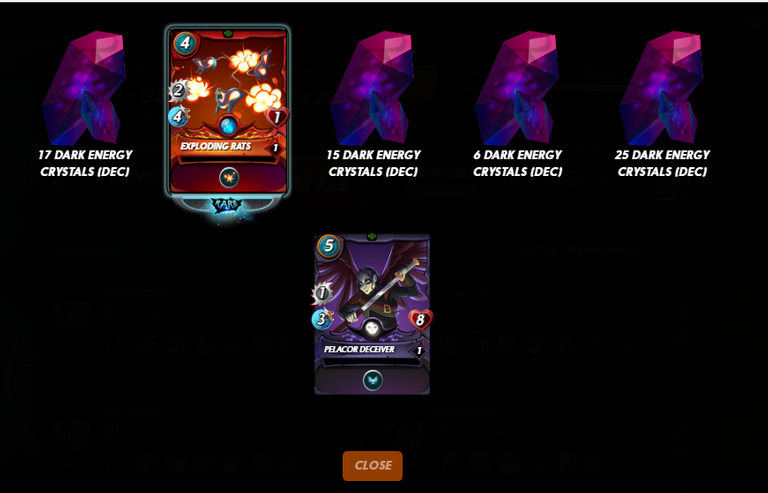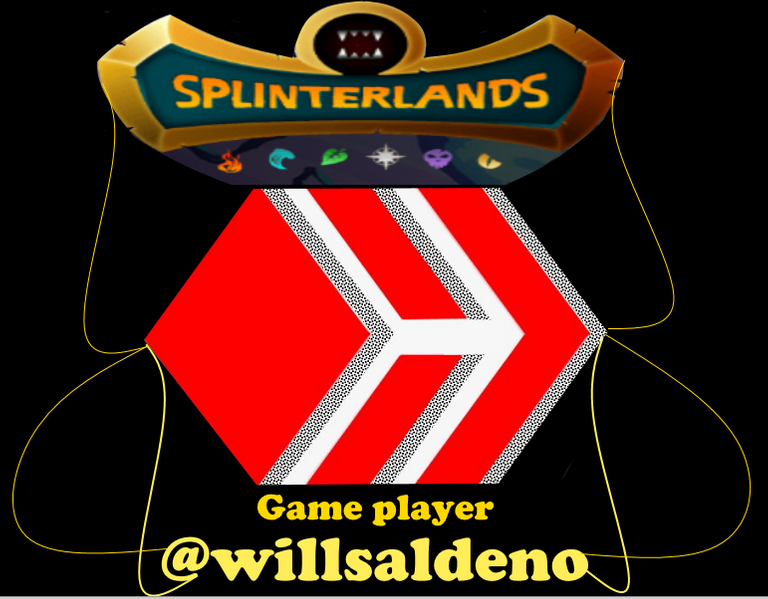 All images are screen capture of the game
SplinterlandsAnd the game player image was made in the collage style by me, with the program Paint.netv4.2.16.
Todas las imágenes son capture de pantalla del juego
SplinterlandsY la imagen game player fue realizada al estilo collage por mi, con el programa Paint.netv4.2.16.


Nota-Note
Bilingüe: Que utiliza dos lenguas al mismo nivel o se hace en dos lenguas
Bilingual: That uses two languages ??at the same level or is done in two languages.