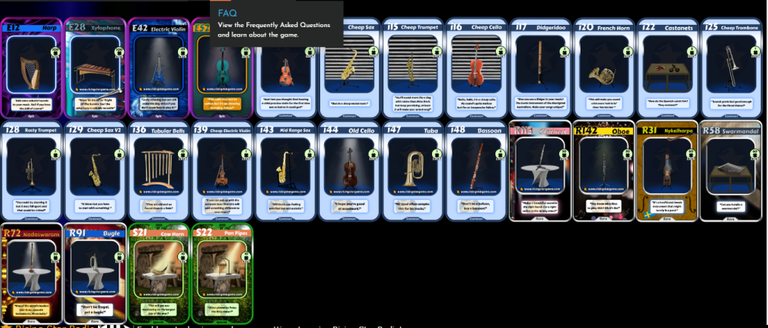 Greetings, my dear earthlings

When I bought this package, and as I opened up to see what was next I thought: WOW, I remember when I bought my first envelope to the game and thinking that I am almost a legend (I already want my NFT in the game, hahaha) Yes Jux go after that number, Reach 30 thousand missions in the best game in the world, it is said easy but it is a lot of dedication to this game, nah, I already exceeded the 30 thousand missions (Guys that start, if you can) but the reality is that I am not yet a legend, Although I do not know if there is another player who has broken the numbers that I in this game, is that I am an obsessed, because I get up two or three times in the morning to place missions of lessons of orchestra, hahaha, yes I am very crazy, but at least I am happy.

Saludos, mis estimados terrícolas

Al comprar este paquete, y mientras abría a ver que me tocaba he pensado en: WOW, recuerdo cuando compré mi primer sobre al juego y pensar que ya soy casi una leyenda (Ya quiero mi NFT en el juego, jajaja) Sí Jux voy tras ese numero, alcanzar 30 mil misiones en el mejor juego del mundo, se dice fácil pero es mucha dedicación a este juego, nah, ya superé las 30 mil misiones (Chicos que comienzan, si se puede) pero la realidad es que aun no soy una leyenda, aunque no se si exista otro jugador que halla roto los números que yo en este juego, es que soy un obsesionado, pues me levanto dos o tres veces en la madrugada a colocar misiones de lecciones de orquesta, jajaja, sí estoy muy loco, pero al menos soy feliz.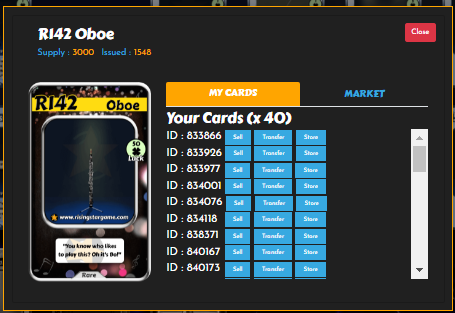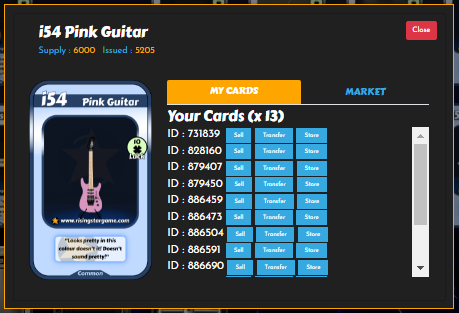 Hey guys, not that it is the amount of missions performed, it is with ego in zero, balance, but it is only a kind of joke to Jux and some others, since I calculate that I must play about 4 more years to break what is thought impossible, the maximum number of missions, 100000. Well at least I hope to reach that figure because I know that Risingstargame will last much more than 4 years, there I will be legend because I'm going after this record, although I hope to get at least one legendary when I break the 50 thousand missions, Yes, reaching the number with the ego at zero, because it is useless if the balance is not maintained.

Hey chicos, no es que sea la cantidad de misiones realizadas, es con ego en cero, equilibrio, pero es solo un tipo de broma a Jux y a algunos otros, ya que calculo que debo jugar unos 4 años más para romper lo que se cree imposible, la cifra máxima de misiones, 100000. Bueno al menos yo espero alcanzar esa cifra porque se que Risingstargame va a durar mucho más de 4 años, allí seré leyenda porque voy tras este récord, aunque la verdad espero conseguir al menos una legendaria cuando rompa las 50 mil misiones, eso si, alcanzando el número con el ego en cero, porque no sirve de nada si no se mantiene el equilibrio.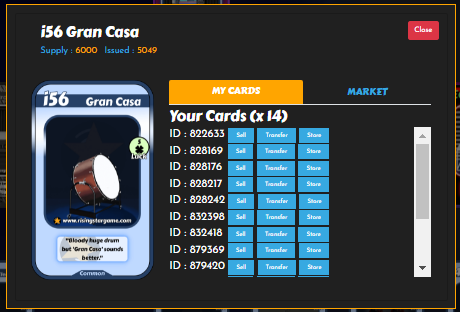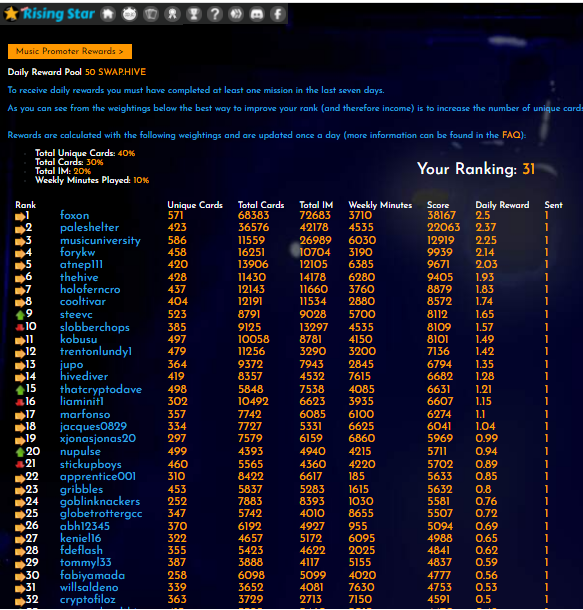 I stay in 31st place in the rank, but I want to resume that 30th place that I almost always occupy, although it is difficult because players are investing, but I will continue after that other goal, because one must set goals in the short and long term and the most difficult for long.

Me mantengo en el puesto 31 del rank, pero quiero retomar ese puesto 30 que casi siempre ocupo, aunque esta difícil porque los jugadores están invirtiendo, pero seguiré tras esa otra meta, pues uno se debe poner metas a corto y largo plazo y las más difícil para largo.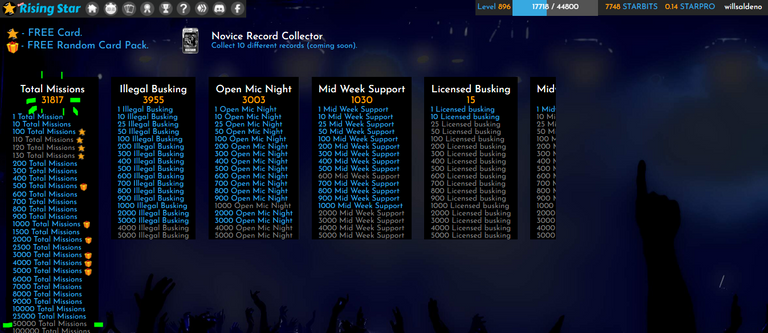 There you can see my numbers, the number of missions performed, before they gave away an envelope when reaching a certain amount of missions, this shows that I am from the beginning of the game, although almost whenever they ask me I say that I have been about a year, but it's much more, but it's the answer I give, I think because saying that is what I always feel like, hahaha, very crazy.

Allí pueden ver mis números, la cantidad de misiones realizadas, antes regalaban un sobre al alcanzar cierta cantidad de misiones, esto deja ver que estoy desde el principio del juego, aunque casi siempre que me preguntan digo que llevo como un año, pero es mucho más, pero es la respuesta que doy, creo que porque decir eso es lo que siempre me apetece, jajaja, muy loco.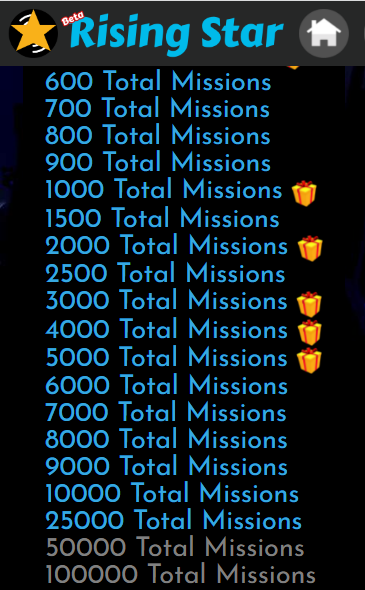 This is the best game in the world and where I go I always say it and it is clear that it is not from now, or just a month, it is since I enter, I came from several games and being the rank 1 in the missing game Next Colony, to which I dedicate almost two years, but I saw from the beginning that this game sought to be durable, at first I did not understand (of course accustomed to all the other games where I was winning and running) After losing a lot of time, in some games money and dedication. I was the only one who dared to ask Jux in the game discord generate room how many accounts can I play? I remember that he said something similar " that your conscience dictates to you" I played several accounts ( the rules were not clear as they did not say the amount)There I began to understand the balance. Then they reduced to 3 accounts per person, and from there to a single account. This served for a game owner to start setting clear rules in search of balance. Something positive for everyone, so I started playing just one game and I have always respected the rules, but I always try to make it clear to game owners that they should set clear rules, because if they don't have those rules how the hell do they intend to judge? Although this at the time I'm looking for enemies with communities that don't understand that being a player is very different from their blog communities. But you should be clear that Hive is not just a blog and that the games are the ones that have brought great growth to the Hive block chain or at least have brought a lot of growth, but clear rules in the games are the best. This is for guys who ask me questions about why the one-count rule or follow those rules? It's to keep the balance. This is positive for everyone because Risingstargame is more than just a game.

Este es el mejor juego del mundo y donde voy siempre lo digo y que quede claro que no es desde ahorita, o apenas un mes, es desde que entre, yo venía ya de varios juegos y de ser el rank 1 en el desaparecido juego Next Colony, al cual dedique casi dos años, pero vi desde el principio que este juego buscaba ser duradero, en principio no entendía (claro acostumbrado a todos los otros juegos donde era ganar y correr) Tras perder un montón de tiempo, en algunos juegos dinero y dedicación. Fui el único que se atrevió a preguntar a Jux en la sala generar del discord del juego ¿Cuánta cuentas puedo jugar? Recuerdo que él dijo algo parecido " las que tu conciencia te dicte" Yo jugué varias cuentas ( las reglas no eran claras pues no decían la cantidad)Allí comencé a comprender el equilibrio. Luego redujeron a 3 cuentas por persona, y de allí a una sola cuenta. Esto sirvió para que un dueño de juego comenzará a poner reglas claras en busca del equilibrio. Algo positivo para todos, así que comencé a jugar solo una y siempre he respetado las reglas, pero siempre trato de dar a entender a los dueños de juegos que deben poner reglas claras, porque si no tienen esas reglas ¿Cómo diablos pretenden juzgar? Aunque esto en ese momento me busco enemigos con comunidades que no entienden que ser un jugador es muy diferente a sus comunidades de blog. Pero deben tener claro que Hive no es solo blog y que los juegos son los que han brindado un gran crecimiento a la cadena de bloques Hive o al menos han aportado mucho crecimiento, pero reglas claras en los juegos es lo mejor. Esto es para los chicos que me hacen preguntas de ¿Por qué la regla de una sola cuenta o seguir esas reglas? Es para mantener el equilibrio. Esto es positivos para todos porque Risingstargame es más que un juego.


Already many people are realizing how great this game is, so many people keep coming, and I know it will continue to be like that as more people see it with deeds and we just by the words of others-
Ya muchas personas se están dando cuenta de lo magnifico que es este juego, por eso siguen llegando muchas personas, y se que seguirá siendo así a medida que más personas lo ven con hechos y nos solo por las palabras de otros.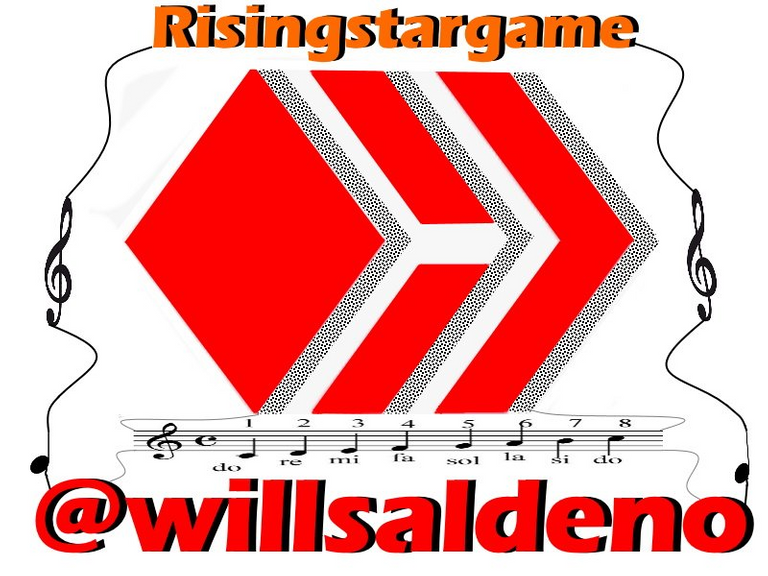 All images are screenshot of the game

Risingstargame and the currency of the token was made in collage style, with the program, Paint.net, to give an idea of ​​a possible currency that is surely made in a very more professional if they do it in the future.

Todas las imágenes son capture de pantalla del juego

Risingstargame y la monedo del token fue realizada a estilo collage, con el programa, Paint.net, para dar una idea de una posible moneda que de seguro la realizan con una manera mucho más profesional si en un futuro ellos la realizan.



Nota-Note
Bilingüe: Que utiliza dos lenguas al mismo nivel o se hace en dos lenguas
Bilingual: That uses two languages ??at the same level or is done in two languages.