Tengan todos ustedes los integrantes de HIVE, muy buen día y un hermoso comienzo de fin de semana, sabiendo que las fiestas están muy próximas, tanto navidad como el año nuevo, en las cuales son ocasiones muy especiales para el grupo familiar en general, porque es ese día tan especial donde nos unimos el 24 de diciembre para celebrar el nacimiento de JESUS, nuestro SEÑOR, con mucha paz, armonía y como dije unión, ese es mi deseo, bueno continuando con mi jardín, luego de mojar y regar las plantas del mismo, note una de las tantas, la cual la tenia casi como olvidada, porque cuando la obtuve, me dijeron que da su flor una ves al año y para ser mas preciso en el mes de noviembre, por eso su nombre, según los antiguos, le dieron ese nombre (FLOR DE NOVIEMBRE).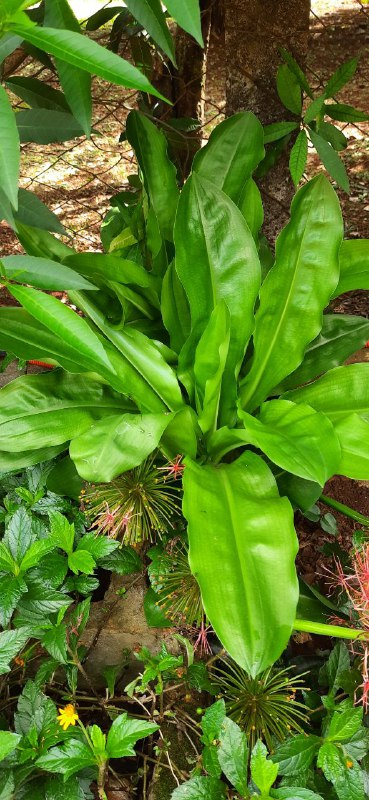 La misma no es muy grande en tamaño, con hojas largas por el tallo que tiene en el medio, terminando en punta como si fuera una lanza, pero lo que resalto es su color verde brilloso y llamativo, exhibiendo desde la parte de abajo de la misma un tallo redondo y de aproximadamente 50 centímetros, terminando en la punta con una especie de plumero, compuesto por infinidades de forma de hilos e un color rosa viejo a rosado con las puntas casi blancas.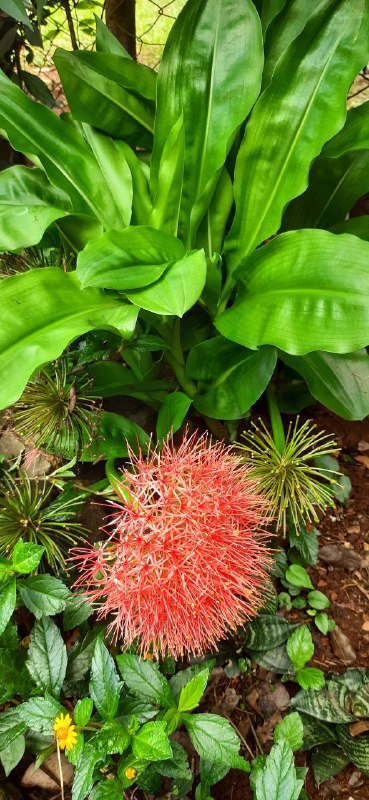 Permitiendo de esa manera como si fuera un pompón de peluche por su delicada estructura, color, forma y perfume, embelleciendo con las demas plantas y flores el jardín de mi casa, porque sabemos que todo esta belleza natural nos da vida con su resplandor y da vida también a las infinidades de integrantes de este mundo, como lo es las abejas, mariposas, avispas, aves, y muchos incestos mas, haciendo así la evolución del ecosistema, es por eso amigos que considero muy especial, el de cuidar en la mantención de un bello jardín en nuestro hogar.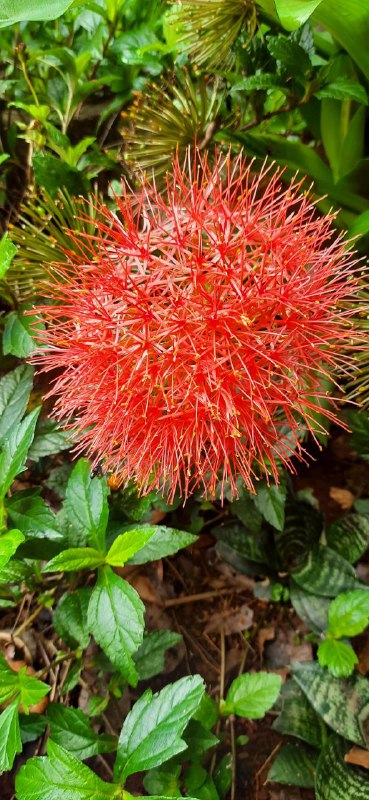 Por eso siempre considere y considero que el hermosear nuestro hogar con tanta belleza nos hace tener mas vida, haciendo extensivo a los demás seres que habitan este planeta tierra, al cumplir cada uno de nosotros nuestro rol al subsistir compartiendo la vida.
Espero haya sido de sus agrados esta reflexión de compartir la vida con los otros seres de este mundo, al tener solamente un bello jardín.
MUCHAS GRACIAS POR SEGUIRME Y LEERME, QUE TENAGN UN BELLO SABADO EN FAMILIA.
TRANSLATED INTO ENGLISH.
Have all of you members of HIVE, a very good day and a beautiful beginning of the weekend, knowing that the holidays are very close, both Christmas and New Year, which are very special occasions for the family group in general, because it is that special day where we unite on December 24 to celebrate the birth of JESUS, our LORD, with a lot of peace, harmony and as I said union, that is my wish, well continuing with my garden, after wetting and watering the plants in it, I noticed one of the many, which I had almost forgotten, because when I got it, I was told that it gives its flower once a year and to be more precise in the month of November, that's why its name, according to the ancients, they gave it that name (NOVEMBER FLOWER).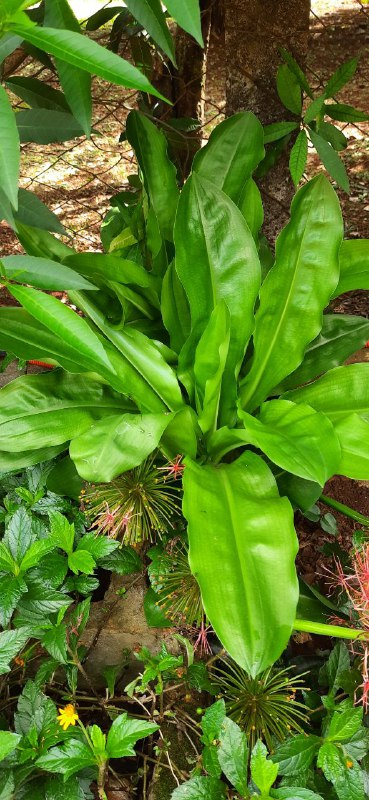 The same is not very big in size, with long leaves by the stem that has in the middle, ending in tip as if it were a spear, but what stands out is its bright green color and striking, exhibiting from the bottom of the same a round stem and approximately 50 centimeters, ending at the tip with a kind of feather duster, composed of an infinite number of thread form and an old pink to pink with almost white tips.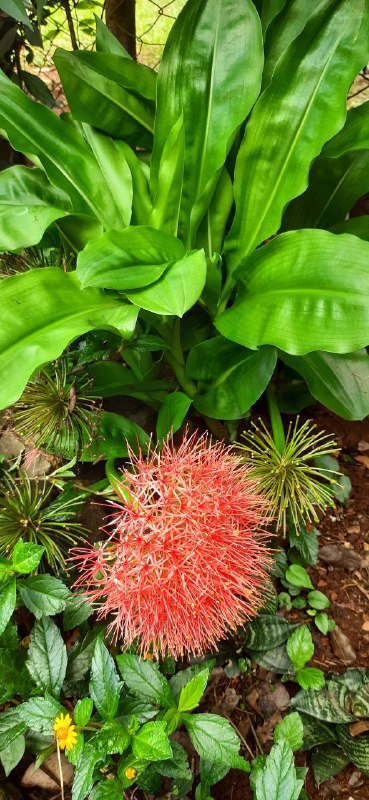 Allowing in this way as if it were a stuffed pompom for its delicate structure, color, shape and perfume, beautifying with the other plants and flowers the garden of my house, because we know that all this natural beauty gives us life with its radiance and also gives life to the infinite number of members of this world, such as bees, butterflies, wasps, birds, and many more incests, thus making the evolution of the ecosystem, that is why friends I consider very special, to take care in maintaining a beautiful garden in our home.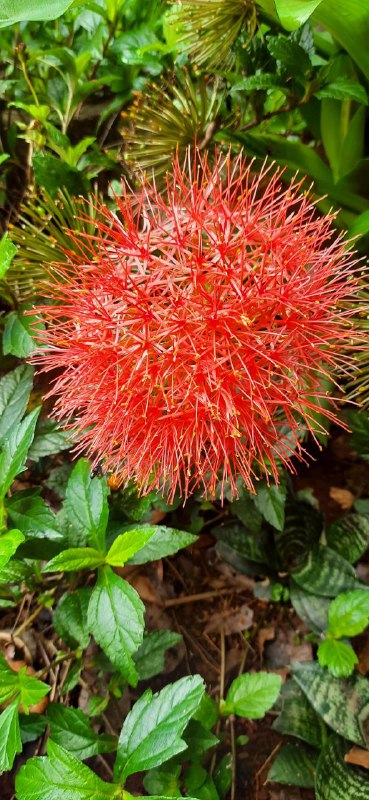 That is why I always consider and consider that beautifying our home with so much beauty makes us have more life, extending to the other beings that inhabit this planet earth, as each one of us fulfills our role in subsisting by sharing life.
I hope you have enjoyed this reflection of sharing life with the other beings of this world, having only a beautiful garden.
THANK YOU VERY MUCH FOR FOLLOWING ME AND READING ME, HAVE A NICE SATURDAY WITH YOUR FAMILY.