Hola a todos los integrantes de esta hermosa plataforma social, donde todos y cada uno de nosotros aprendemos del otro, me expreso de esa manera y siempre alabando a nuestra MADRE NATURALEA, LA MAXIMA CREACION DE NUESTRO SEÑOR DIOS, por las infinidades de las proezas que existen en hierbas, arbustos, arboles los cuales dependen de la naturaleza, por ejemplo EL ROMERO, SU nombre científico es, ROSMARINUS OFFICINALIS, es un buen aromatizante para varias comidas o sea en el arte culinario, por ejemplo para adobar a las prepizas, mesclamos unas hojas de romero con aceite de oliva, le agregamos un poco de ají molido y con un pincel le pasamos a la masa, deja un sabor excelente, pero eso no es todo, el te de romero, el cual es muy fácil de prepararlo, con 5 gramos de hoja, en lo posible verdes, la cual concentra mas los beneficios y 250 ml. de agua, lo ponemos a hervir, cuando comienza a tomar color apagamos el fuego y dejamos tapado la jarra, hasta que se enfrié un poco, se toma natural no se debe agregar azúcar o edulcorante.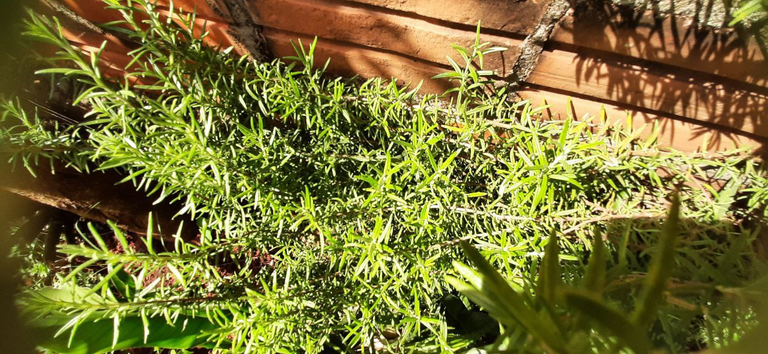 Dicho te es muy bueno tomarlo después de cada comida, ayuda a distender el abdomen ayudando a mejor la digestión, es un antibiótico natura, por ejemplo para la infección urinaria, para cuando tenemos diarrea o vómitos, ayuda a combatir la retención de líquidos al eliminar las toxinas, es bueno para el estrés, por ejemplo cuando tenemos exceso de trabajo o cuando tenemos un examen importante o una Reunión, es un excelente purificador para el hígado, haciendo disminuir el dolor de cabeza, para los que tienen diabetes, les ayuda aumentar la insulina bajando la glucosa, para la inflamación del estomago (gastritis), nos alivia el dolor, nos aliviana y mejora la sangre evitando de esta manera que se forme trombos o sea que se tapen las arterias, es capas de disminuir si poseemos algún tumor.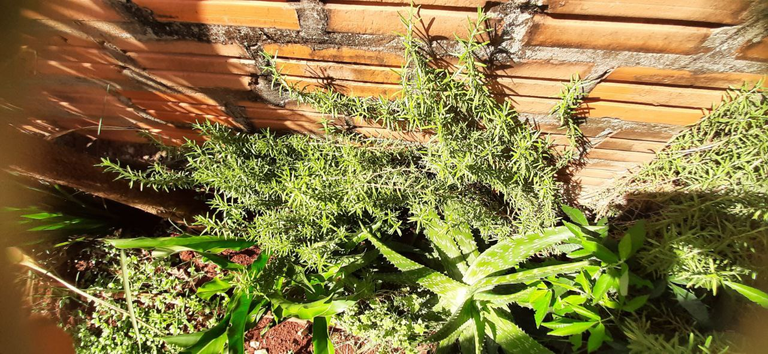 PARA EL CABELLO, aquellos que tienen problemas de caídas de cabellos, muchas caspas, al lavarnos con el te elaborado con el romero nos fortalece dicho cabello, combate la caspa totalmente y de esa manera nos favorece el crecimiento mas saludable del mismo.
Sus compuestos poseen antioxidantes, ácidos fenólicos, antiséptico, depurativo, diurético, antiespasmódico y sobre todo esto es un excelente antibiótico natural.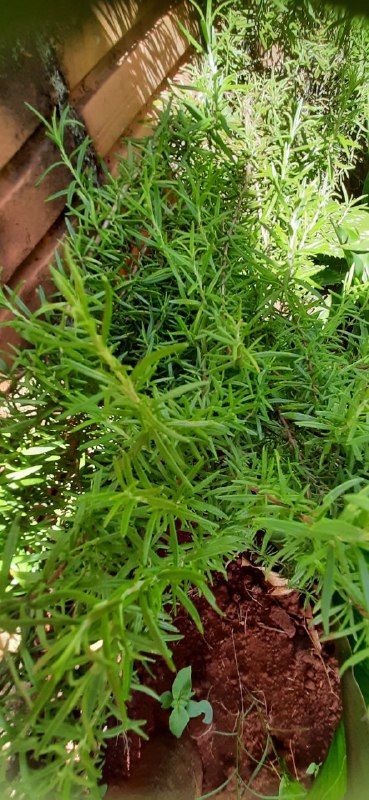 A veces es muy importante valernos de lo que tenemos, por ejemplo un sector de nuestro terreno, jardín, un pedacito de tierra, el cual lo aprovechamos, plantando como en este caso una planta de romero, la cual no necesita mucho cuidado y para nosotros los humanos cuanto no puede cuidar, los animo a aventurarse en tener estas plantas que son muy interesantes.
Si es de sus agrados estos comentarios referente a los beneficios del romero por ejemplo, no dejen de enviar sus opiniones y también sus votos.
MUCHAS GRACIAS POR LEERME Y SEGUIRME, QUE TENGAN UN BENDECIDO DIA.
TRANSLATED INTO ENGLISH.
Hello to all members of this beautiful social platform, where each and every one of us learn from each other, I express myself in this way and always praising our NATURAL MOTHER, THE MAXIMUM CREATION OF OUR LORD GOD, for the infinite feats that exist in herbs, shrubs, trees which depend on nature, for example ROSEMARY, its scientific name is ROSMARINUS OFFICINALIS, is a good flavoring for various foods or in the culinary art, for example to marinate the pre-pies, we mix some rosemary leaves with olive oil, add a little ground chili and with a brush we pass it to the dough, leaves an excellent flavor, but that's not all, the rosemary tea, which is very easy to prepare, with 5 grams of leaf, if possible green, which concentrates more benefits and 250 ml. We put it to boil, when it begins to take color we turn off the fire and leave the jar covered, until it cools a little, it is taken natural, no sugar or sweetener should be added.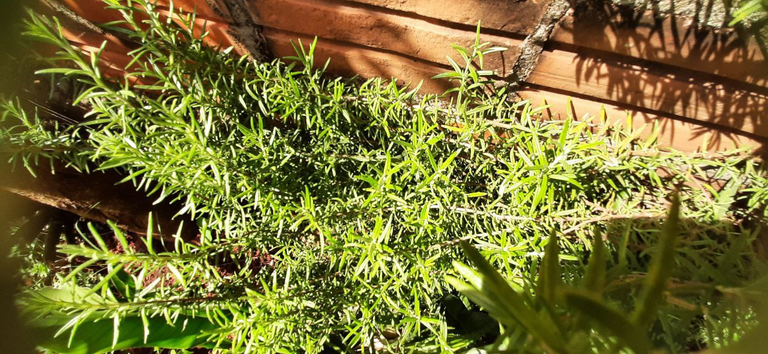 This tea is very good to take after every meal, it helps to distend the abdomen helping to improve digestion, it is a natural antibiotic, for example for urinary infection, for when we have diarrhea or vomiting, helps fight fluid retention by eliminating toxins, it is good for stress, for example when we have overwork or when we have an important exam or a meeting, it is an excellent purifier for the liver, reducing headaches, for those who have diabetes, it helps to increase insulin by lowering glucose, for inflammation of the stomach (gastritis), it relieves pain, relieves and improves the blood thus avoiding the formation of thrombi or clogged arteries, it is able to reduce if we have a tumor.
FOR HAIR, those who have problems of hair loss, many dandruff, when we wash with tea made with rosemary strengthens the hair, fights dandruff completely and thus we favor the healthier growth of the same.
Its compounds have antioxidants, phenolic acids, antiseptic, depurative, diuretic, antispasmodic and above all it is an excellent natural antibiotic.
Sometimes it is very important to take advantage of what we have, for example a sector of our land, garden, a little piece of land, which we take advantage of, planting as in this case a rosemary plant, which does not need much care and for us humans how much can not take care, I encourage you to venture into having these plants that are very interesting.
If you like these comments regarding the benefits of rosemary for example, do not hesitate to send your opinions and also your votes.
THANK YOU VERY MUCH FOR READING AND FOLLOWING ME, HAVE A BLESSED DAY.