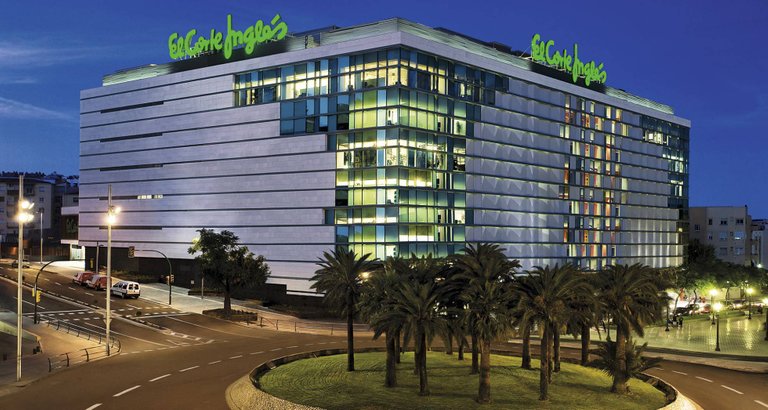 The word reconversion is defined as the action or effect of transforming something, in the industry, it is associated with modernization processes and is also used in business to define adaptive changes in order to improve performance or accommodate new market trends.
Along this path, the famous and traditional distribution group of Spanish origin based on department stores, El Corte Inglés, has decided to take an unexpected turn in its format and incorporate something totally alien to what it has been offering to Spanish citizens first and foremost since 1935. rest of the world later.
Actually, this store has been adding different companies and services for quite some time and as a way to add value to its portfolio of more than 11 million credit cards issued to its customers, it has decided to create a cryptocurrency exchange that is It has named it Bitcor, a name that it had already registered since the previous year.
To put this important decision into practice, its directors have sought the support of Deloitte, one of the most important consulting firms in the world, and their project would be advanced to the point of having a partnership with Minos Global a company specialized in blockchain, security, tokenization and protection of digital assets.
The small tailor shop founded in 1890 and located in the heart of Madrid, which was the starting point for a visionary to acquire it in 1935, is entering the world of cryptography. So far from its origins, but so close to what the direction that the world of commerce and finance demands these days, with these reflections there is no doubt that El Corte Inglés will continue to fight for many more years.

La palabra reconversión está definida como la acción o el efecto de transformar algo, en la industria está asociada a los procesos de modernización y también se utiliza en el comercio para definir cambios adaptativos con el fin de mejorar el rendimiento o acomodarse a nuevas tendencias del mercado.
En ese camino, el famoso y tradicional grupo de distribución de origen español basado en grandes almacenes, El Corte Inglés, ha decidido dar un giro inesperado en su formato e incorporar algo totalmente ajeno a lo que desde 1935 ofrece a los ciudadanos españoles primero y al resto del mundo luego.
En realidad, esta tienda viene agregando diferentes empresas y servicios desde hace bastante tiempo y como una forma de darle mayor valor a su cartera de más de 11 millones de tarjetas de crédito emitidas para sus clientes, ha decidido crear un exchange de criptomonedas al que se le ha puesto el nombre de Bitcor, denominación que ya había registrado desde el año anterior.
Para llevar a la práctica esta importante decisión, sus directivos han buscado el apoyo de Deloitte, una de las consultoras más importantes del mundo y su proyecto estaría avanzado al punto de tener concretada la asociación con Minos Global una compañía especializada en blockchain, seguridad, tokenización y resguardo de activos digitales.
La pequeña sastrería fundada en 1890 y ubicada en pleno centro de Madrid que fue el punto de partida para que un visionario la adquiriera en 1935, está entrando al mundo de la criptografía. Tan alejada de sus orígenes, pero tan cerca de lo que la dirección que el mundo del comercio y las finanzas exigen por estos días, con esos reflejos es indudable que el Corte Inglés seguirá dando pelea por muchos años más.
---
Las fotografías son de mi propiedad excepto las que menciono la fuente.
The photographs are my property except those mentioned by the source.
Héctor Gugliermo
@hosgug