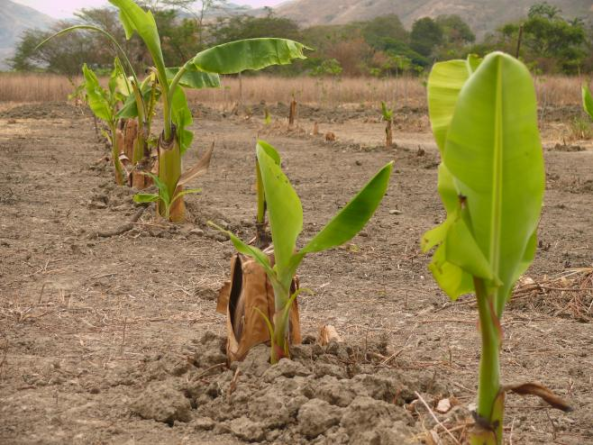 Greetings, my dear Earthlings. The difference is beginning to be seen, since the banana plants are already beautiful, so that work that has been done in the field looks a lot, most have hit, which makes me happy, because in the middle of summer (one of the hardest time of year for plants) and even so the percentage of bushes that say they are going to the future is high, of about 180 only about 20 are delayed, and yet very few I think they are going to dry up, the work It has been hard: Watering from the river (just a puddle of water that remained), as well as taking out a hose to pass it to a place where it will be useful and we will do the work of taking the water to where several neighbors need it, although it remains to move and connect it and also bury it in that place where it will now remain stable.

Saludos, mis estimados terrícolas. Ya se comienza a ver la diferencia, ya que las plantas de bananas, ya están bonitas, así que luce mucho ese trabajo que se ha dedicado en el campo, la mayoría han pegado, lo que me alegra, porque en pleno verano (una de la época del año más duro para las plantas) y aun así el porcentaje de matas que dicen que sí van al futuro es alto, de unas 180 solo unas 20 están retrasadas, y sin embargo muy pocas creo que se van a secar, el trabajo ha sido duro: Regar a tobos desde el río (apenas un charco de agua que quedaba) además sacar manguera para ir pasándola a un sitio donde si va a ser útil y nos hará el trabajo de llevar el agua hasta donde la necesitamos varios vecinos, aunque falta moverla y conectarla y además enterrarla en ese sitio donde ahora va a quedar estable.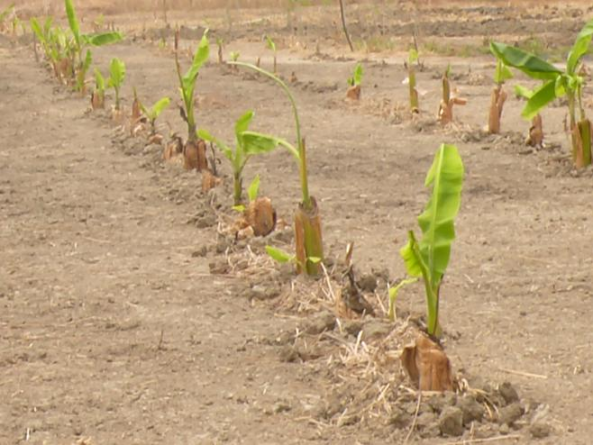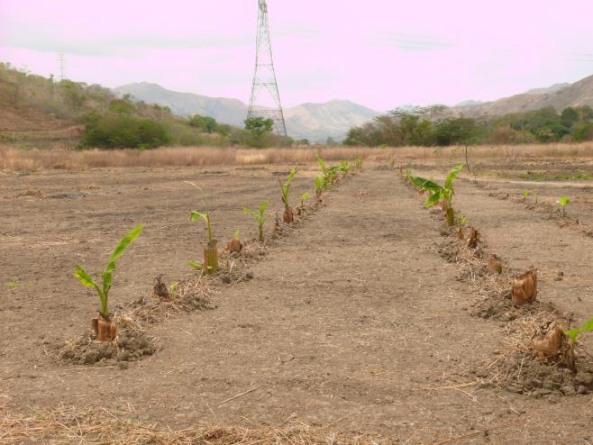 We hardly took the water (which was already on the site because I bought a hose pipe and other things to connect to my land, but the neighbors (like most) decided to take out a hose that was already on the other side that did not benefit us and place it for the side where I put mine, something that delayed me has made me lose all the previous work (but that is democracy, the majority decides) So it has been about 2 more weeks or will it be because we have already been in this other stage for a long time From work, as I have mentioned in other posts, we do it by hand: pick and shovel, human strength and sweat. Below you can see a photo that I already presented before, of one side where we took out a piece of 4-inch hose, but that's We make a reference so that you can imagine the ditch, since the hose was put in by machine so it was deep, between one meter to 1.30 MTS and we have already taken about 190 meters, only at this stage that I mention from this work that we are performing, without count those from other areas, I'm already tired of that work, hahaha, and I was last to enjoy the water supply, while some already have more than 6 months enjoying it, so you can imagine, but even with all this, I continue working Or sent one of those who work for me to help with this task, since for a few days now I have been sick, since I have problems in one knee and it has been bothering me a lot, it swelled and the pain was overwhelming, but I'm back today because I'm better.

Apenas llevemos el agua (que ya estaba en el sitio porque compré un royo de manguera y otras cosas para conectar hasta mis tierras, pero los vecinos (como mayoría) decidieron sacar una manguera que ya estaba por otro lado que no nos beneficiaba y colocarlo por el lado donde yo metí la mía, algo que me retraso he hizo perder todo el anterior trabajo (pero eso es la democracia, decide la mayoría) Así que han sido unas 2 semanas más o serán porque ya llevamos un buen tiempo en esta otra etapa del trabajo, como he mencionado en otras publicaciones, lo hacemos a mano: pico y pala, fuerza humana y sudor. Abajo pueden ver una foto que ya presente antes, de un lado donde sacamos un pedazo de manguera de 4 pulgadas, pero eso es una referencia para que imaginen la zanja hacemos, ya que la manguera fue metida haciendo la eso a maquina por lo que quedo profunda, entre un metro a 1.30 MTS y ya hemos sacado unos 190 metros, solo en esta etapa que mencione de este trabajo que estamos realizando, sin contar los de otras zonas, ya estoy cansado de ese trabajo, jajaja, y yo quede de último para disfrutar el suministro de agua, mientras algunos ya tienen más de 6 meses disfrutando, así que pueden imaginar, pero aun con todo esto, sigo trabajando o envió alguno de los que trabajan para mi a ayudar en esta tarea, ya que de unos días para acá he estado enfermo, ya que presento problemas en una rodilla y me ha estado molestando mucho, se me inflamo y el dolor era abrumador, pero ya hoy regrese porque estoy mejor.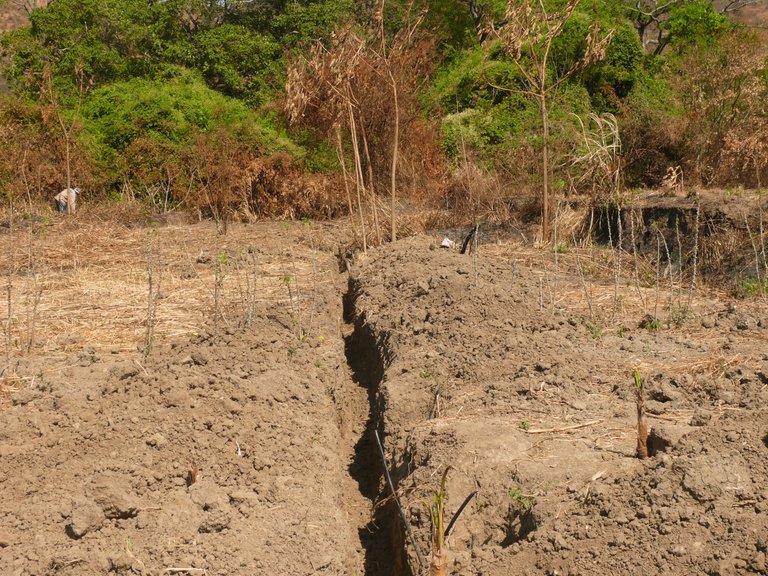 I am fascinated by bananas or Cambur, as we say here, I love being able to harvest, to place a bunch to ripen in the kitchen of my house and thus be able to eat one whenever it provokes me, this is a custom that has always been since I was a child. My grandfather practiced and I think that is something that excites me a lot to know that in the near future I will be able to do at home, to pass on to my children. Another thing I will do is place some ripe ones, so that the macaws come down to eat and other birds and take the opportunity to photograph and enjoy their company while they are there feeding, that is why another plant that I want to plant is guava, since it attracts many birds. to eat its fruit and from once on I will make signs to put up and let people know that it is a reserve where the birds cannot be disturbed.

A mi me fascinan las bananas o el Cambur, como le decimos aquí, amo poder cosechar, para colocar un racimo a madurar en la cocina de mi casa y así poder comer uno cada vez que me provoque, esto es una costumbre que siempre desde niño practicaba mi abuelo y creo que por eso es algo que me emociona mucho saber que en un futuro cercano podré hacer en mi hogar, para transmitir a mis hijos. Otra cosa que haré, es colocar algunos maduros, para que la guacamayas bajen a comer y otros pájaros y aprovechar para fotografiar y disfrutar de su compañía mientras estén allí alimentándose, por eso otra planta que quiero sembrar, es guayaba, ya que atrae muchas aves a comer de su fruta y desde una vez haré letreros para colocar y que la gente sepa que es una reserva donde no se puede molestar a las aves.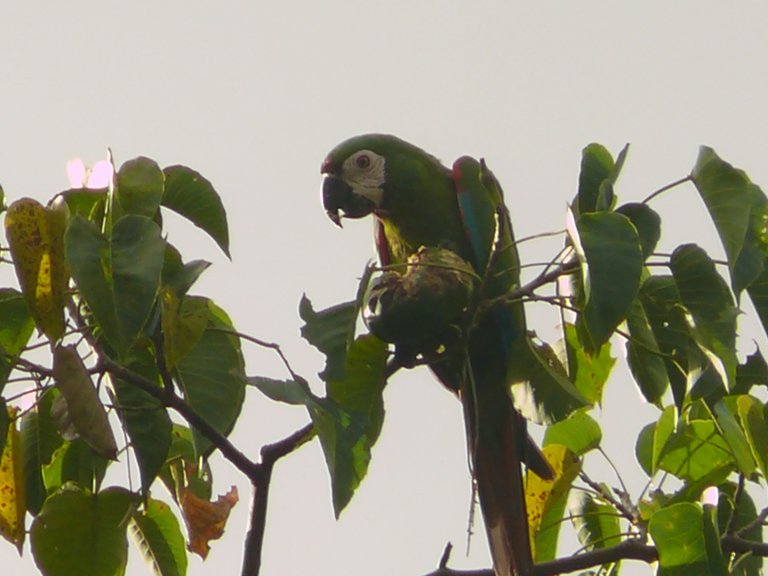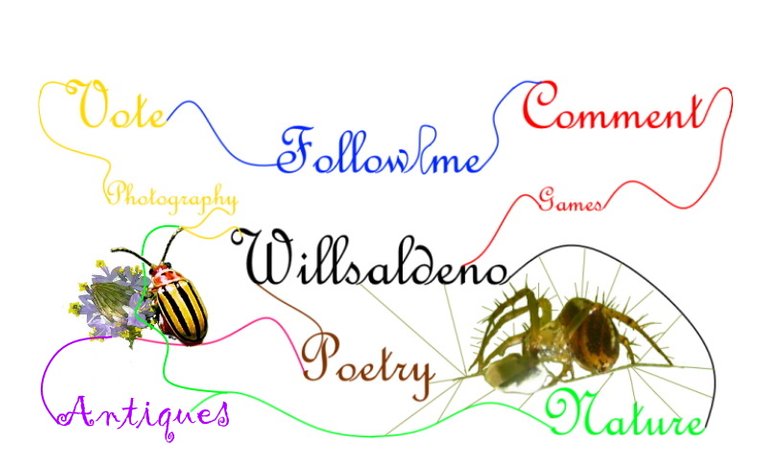 This is where the lyrics go for today, I invite you to continue looking a little more of this world in the next publication, I hope it will be tomorrow, or later, maybe the voice will be seen or will let you see something about games, so if you liked it What is being done for you here, do not hesitate to support the work with something positive, below I invite you to:

Hasta aquí llegan las letras por hoy, les invito a seguir mirando un poco más de este mundo en la siguiente publicación, espero sea mañana, o más tarde, quizás la voz verse o o deje ver algo sobre juegos, así que si te ha gustado lo que se hace para ustedes aquí, no dudes en apoyar el trabajo con algo positivo, allí abajo te invito a: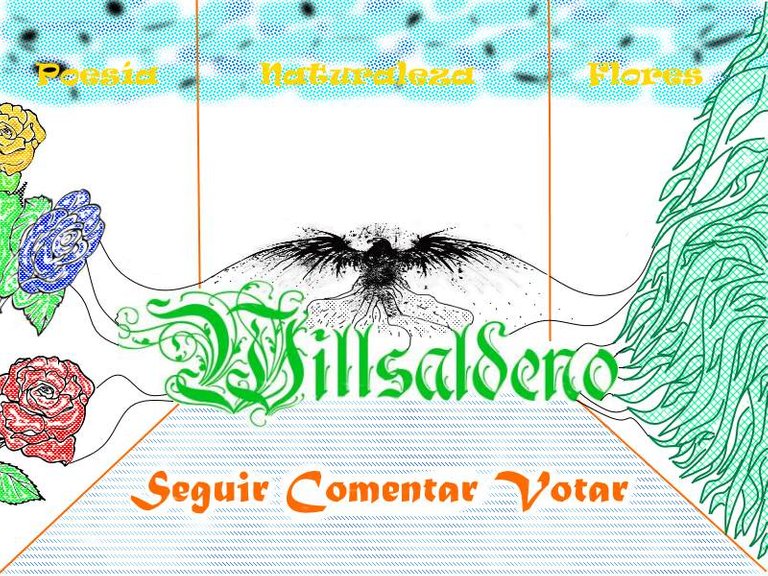 Nota-Note
Bilingüe: Que utiliza dos lenguas al mismo nivel o se hace en dos lenguas
Bilingual: That uses two languages ??at the same level or is done in two languages.
Camera: Panasonic Lumix DMC-FZ50.



Lent: Leica 1: 2.8-3.7 / 7.4-88.8.

Location: Villa de Cura.



Original photographs of willsaldeno, I do not edit the photos, because I like to put only what I achieve with the camera and not something improved with an editor.