Buenos días a todos, espero que se encuentren todos muy bien, en todo sentido de la vida, principalmente de salud. que es nuestra mayor riqueza o sea el tesoro mas valioso que podemos poseer en estos tiempos que estamos atravesando, pero que de alguna manera subsistimos y seguimos adelante, como en este caso, compartiendo una parrillada compuesta por pollo, chinchulín trenzado y chorizo casero por cierto antes de colocarlos a la parrilla y luego de prender el fuego, estando las brasas a punto. coloque en la misma dicha carne bien condimentada con savora, sal y un poco de pimienta, la cual hace mucho bien para la circulación de la sangre, alivianándola.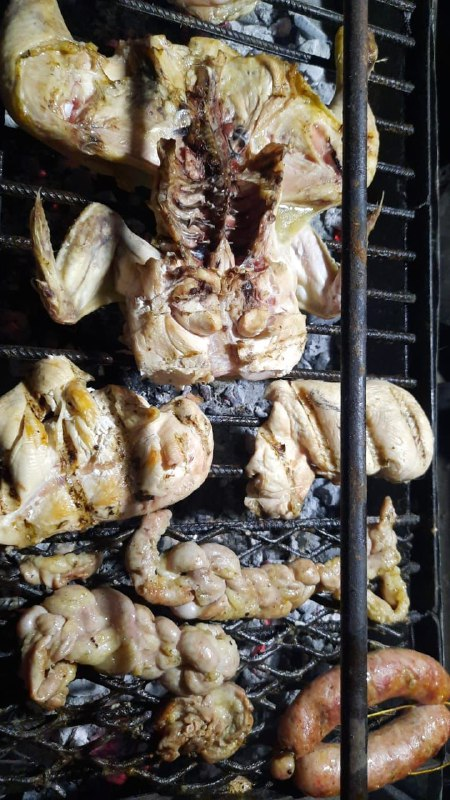 Estando la carne antes mencionada lista para degustar la cual acompañe con una ensalada compuesta por pepino cotado en rodajas y tomate, también un poco de ajo bien cortado, aceite de oliva y un poco de sal fina, la verdad que salió todo muy exquisito, tan rico que no quedo nada.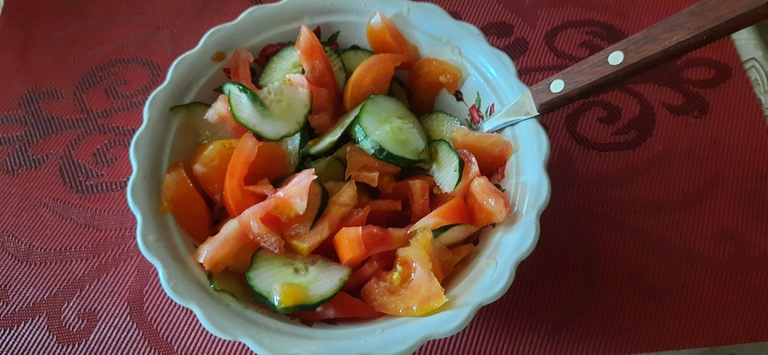 Es una manera de cocinar algo rápido y sabroso, bueno sabemos que toda comida, tratándose de carne que se cocina en la parrilla sale sabrosa, asi que si les gusto esta comida y en la manera de cocinarla, no dejen de enviar sus comentarios.
MUCHAS GRACIAS POR SEGUIRME Y LEERME.
TRANSLATED INTO ENGLISH
Good morning everyone, I hope you are all very well, in every sense of life, especially health, which is our greatest wealth or the most valuable treasure that we can possess in these times we are going through, but somehow we subsist and move forward, as in this case, sharing a barbecue consisting of chicken, braided chinchulin and homemade sausage by the way before placing them on the grill and after lighting the fire, being the embers ready. Place in the same meat well seasoned with savory, salt and a little pepper, which does much good for the blood circulation, relieving it.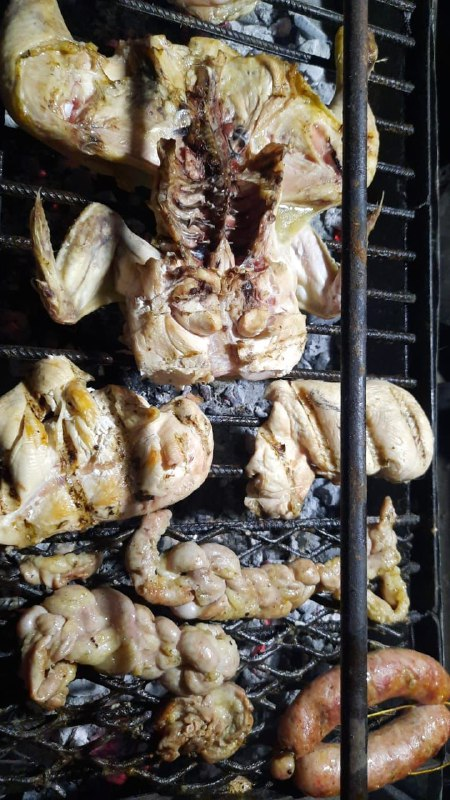 Being the aforementioned meat ready to taste which I accompanied with a salad composed of sliced cucumber and tomato, also a little garlic well cut, olive oil and a little fine salt, the truth is that everything came out very delicious, so rich that there was nothing left.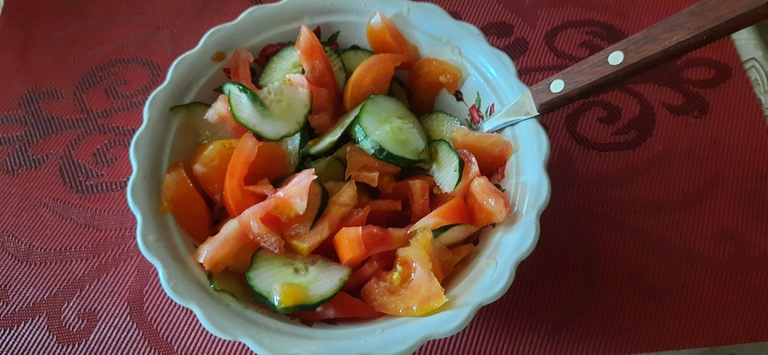 It is a way to cook something fast and tasty, well we know that all food, being meat that is cooked on the grill comes out tasty, so if you liked this food and the way to cook it, please send your comments.
THANK YOU VERY MUCH FOR FOLLOWING AND READING ME.