Hola a todos los que siguen esta gran red social de HIVE, en la que integramos, en lo personal me siento muy a gusto con todo lo que en ella se pueda apreciar, como son las publicaciones, de las que dependemos unos de otros, por los votos de todos y cada uno, por ejemplo si de post. hablamos como este que se trata de una comida muy surtida, en la que tenemos rabas a la romana, berberechos, palitos de mar, cornalitos, tentáculos de calamar, empanadas de pescado y mejillones, todos cocinados en aceite mesclado con un poco de margarina, la cual le da un sabor muy diferente, por supuesto mas sabroso, luego le agregamos sal a gusto y también picantes, la verdad amigos sale muy bien degustar una comida así de ves en cuando con la familia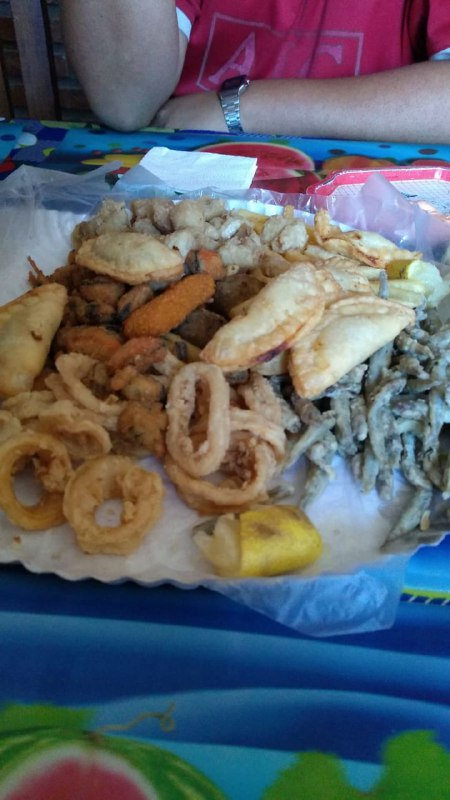 Por supuesto en la medida que se pueda, bien se sabe que todo lo pertenece al mar son bastantes caros sus productos, pero de todas maneras el gusto tenemos que darnos.
MUCHAS GRACIAS POR LEERME Y SEGUIRME.
TRANSLATED INTO ENGLISH
Hello to all who follow this great social network HIVE, in which we integrate, personally I feel very comfortable with everything in it can be appreciated, such as publications, which we depend on each other, by the votes of each and every one, for example if post. we speak as this one that is about a very assorted food, in which we have rabas a la romana, cockles, sticks of sea, cornalitos, tentacles of squid, empanadas of fish and mussels, all cooked in oil mixed with a little margarine, which gives a very different flavor, of course more tasty, then we add salt to taste and also spicy, the truth friends comes out very well to taste a meal like this from time to time with the family.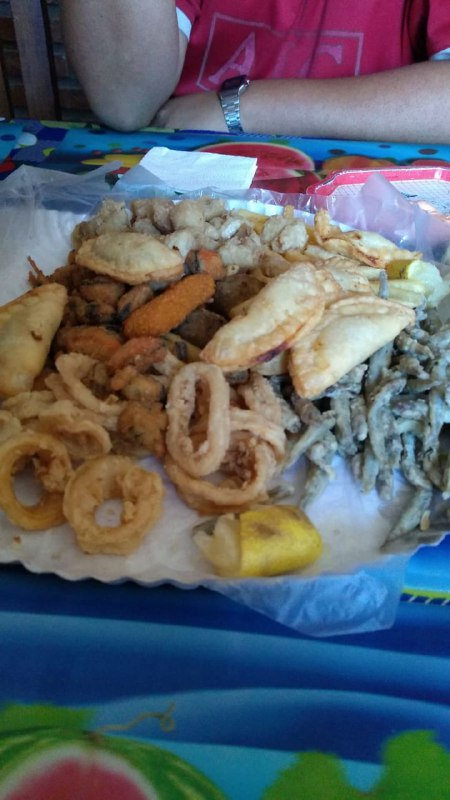 Of course as far as possible, it is well known that everything that belongs to the sea are quite expensive products, but anyway we have to indulge ourselves.
THANK YOU VERY MUCH FOR READING AND FOLLOWING ME.