Hola a todos los que componen esta gran pagina en donde podemos dejar plasmado todo lo que sale de nosotros, mas cuando de comida se trata, como en este caso este sabroso y exquisito asado, el cual no es gran cosa, pero para compartir con todos ustedes si es gran cosa, porque de esta manera se va la realidad de cada, en el buen sentido de la palabra, porque existen naciones, pueblos, ciudades en donde el de degustar un asado es como ganarse un gran premio, pero en si este no es gran cosa, porque solamente de asado, tiene una tira de carne de res, igual que lo demás, un pedazo de peceto,, alitas de pollo, chinchulín, chorizo de carne de res y dos pedacito de riñón, lo cual es para no perder la costumbre, como bien dije en la medida que se pueda, una ves cada tanto, de esa manera nos reunimos en familia y así lo podemos compartir.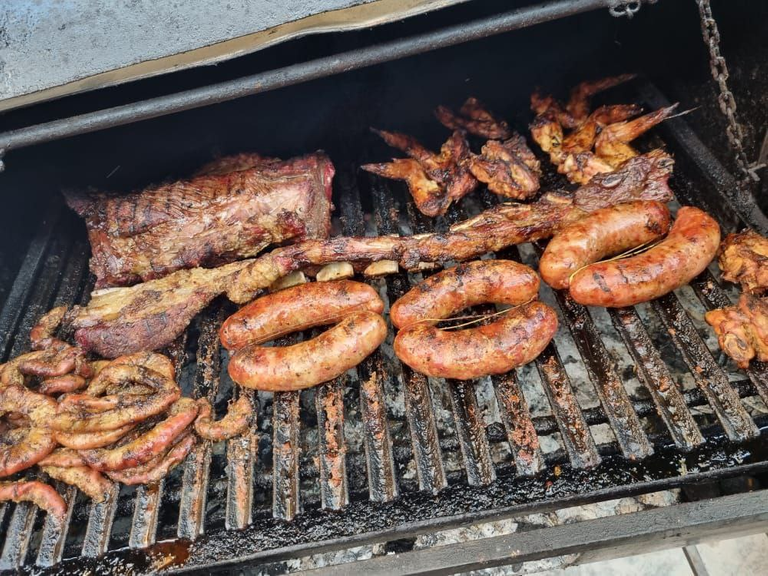 Justamente el de degustar algo así, llamado asado, es una tradición, por la carne que es asada en la parrilla con brasas de leños y en forma muy lenta, para que así salga mas sabroso todo, por supuesto que de todo esto no queda nada, excepto los huesos, el cual lo compartimos también con la mascota.
MUCHAS GRACIAS POR LEERME Y SEGUIRME.
TRADUCIDO AL INGLES
Hello to all who make up this great page where we can leave captured everything that comes out of us, but when it comes to food, as in this case this tasty and delicious roast, which is no big deal, but to share with you all if it is a big deal, because in this way goes the reality of each, in the good sense of the word, because there are nations, peoples, cities where tasting a roast is like winning a great prize, cities where tasting an asado is like winning a great prize, but in itself this is not a big deal, because it is only an asado, it has a strip of beef, the same as the rest, a piece of peceto, chicken wings, chinchulín, beef chorizo and two pieces of kidney, which is not to lose the habit, as I said, as far as possible, once in a while, that way we get together as a family and so we can share it.
image.png](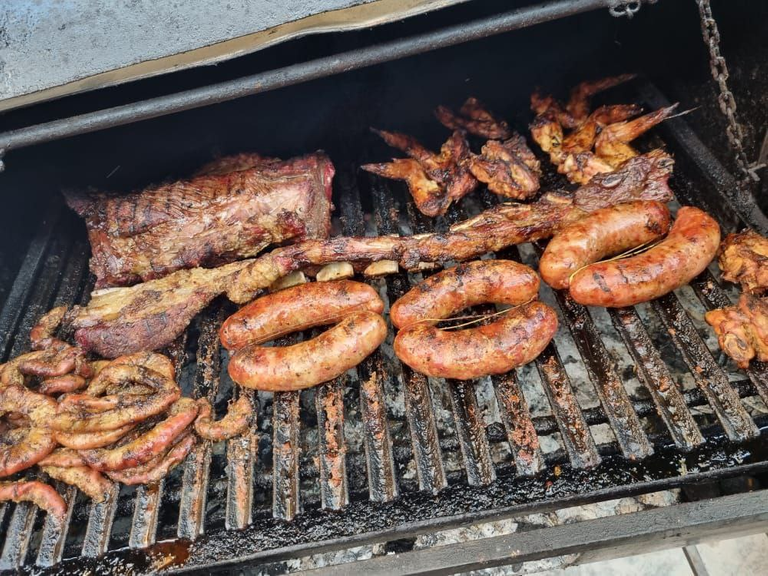 )
It is a tradition to taste something like this, called asado, because of the meat that is roasted on the grill with embers of wood and very slowly, so that everything comes out tastier, of course nothing is left of all this, except the bones, which we also share with the pet.
THANK YOU VERY MUCH FOR READING AND FOLLOWING ME.