La verdad amigos que para despedir el año, siempre lo tenemos como escusa cómo lo vemos en esta foto, un exquisito asado el cual contiene, morcilla vasca, chorizo casero de cerdo y de res, asado en tiras y un pedazo de vacío de novillo, lo cual al estar sobre la parrilla la cual se encuentra con fuego abajo pero el mismo no es tan intenso, porque de esa manera la carne sale mucho mejor, sabemos que primero debeos prender el fuego o sea el carbón, cuando este se encuentra al rojo vivo, lo esparcimos pero en este caso la parte mas abundante la dejo sobre la orilla de la parrilla y con el fuego mas bien lento la carne sale mucho ,mejor y se cocina mejor el asado, de esta manera es una de las formas de cocinar un sabroso como el que observan en la foto.
La verdad amigos en lo personal digo que de esta manera en una forma mas de despedir este año 2021 y estoy muy agradecido por el hecho de que teniendo salud y libertad todo ayuda a bien,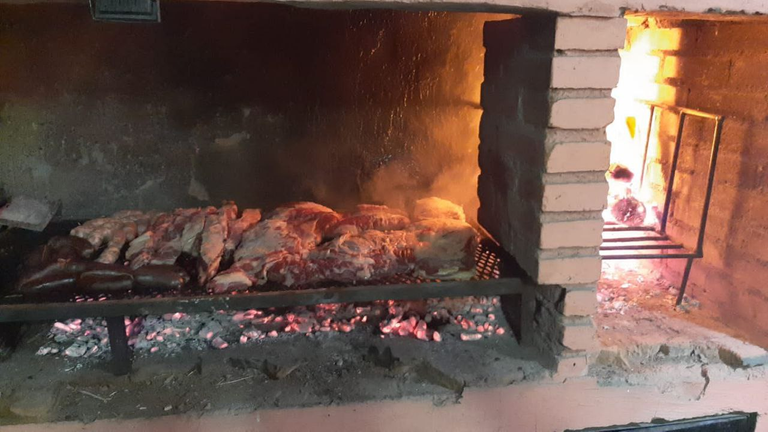 Me expreso de esa manera porque soy muy agradecido en todos lo ordenes de la vida y por seguir subsistiendo en este planeta.
MUCHAS GRACIAS POR LEERME Y SEGUIRME.
TRANSLATED INTO ENGLISH
The truth friends that to say goodbye to the year, we always have it as an excuse how we see it in this photo, an exquisite roast which contains, Basque blood sausage, homemade pork and beef sausage, roasted in strips and a piece of beef vacuum, which being on the grill which is with fire down but it is not so intense, because that way the meat comes out much better, We know that first we must light the fire or the coal, when it is red hot, we spread it but in this case the most abundant part I leave it on the edge of the grill and with the fire rather slow the meat comes out much better and the roast is cooked better, in this way is one of the ways to cook a tasty like the one you see in the photo.
The truth is that this is one more way to say goodbye to this year 2021 and I am very grateful for the fact that having health and freedom everything helps for the better,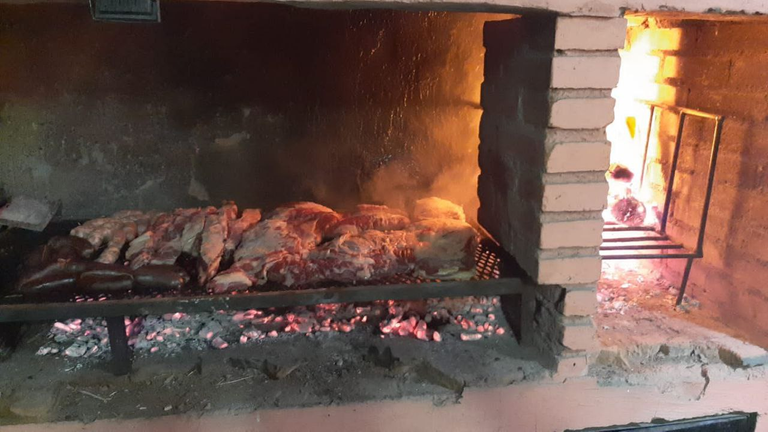 I express myself in this way because I am very grateful in all the orders of life and for continuing to subsist on this planet.
THANK YOU VERY MUCH FOR READING AND FOLLOWING ME.