Sabemos que los días de fiesta como es el día 24 y el día 31, que seria navidad y el año nuevo, en lo posible y en la medida que se pueda, tratamos de que nuestra comida sea muy especial, en lo posible única, tanto en sabor como en su preparación, en este caso como quedo una tira de esa costilla, la prepare para el almuerzo, a la parrilla, con fuego muy lento, de esa manera sale bien jugosa.
Cuando digo bien jugosa, es esto lo que pasa después de degustar la misma, quiero decir que no queda nada, solamente unos huesos, al cual siempre le dejo un poco de carne para que nuestras mascotas también disfruten de dicho asado.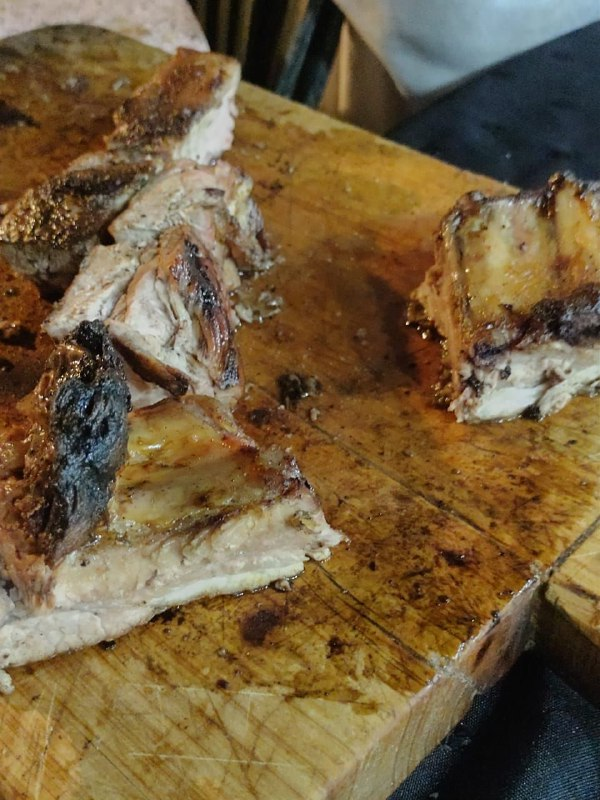 Así es, como les dije siempre y en la medida que uno pueda, lo tiene que realizar, como el dicho nunca dejes para mañana lo que puedas hacer hoy, como el de degustar este sabroso asado de costillas.
MUCHAS GRACIAS POR LEERME Y SEGUIRME.
TRANSLATED INTO ENGLISH
We know that on holidays such as the 24th and the 31st, which would be Christmas and New Year, as far as possible and to the extent possible, we try to make our food very special, if possible unique, both in taste and in its preparation, in this case as was a strip of that rib, prepare it for lunch, grilled, with very slow fire, that way it comes out very juicy.
When I say juicy, this is what happens after tasting it, I mean that there is nothing left, only a few bones, to which I always leave a little bit of meat so that our pets can also enjoy the barbecue.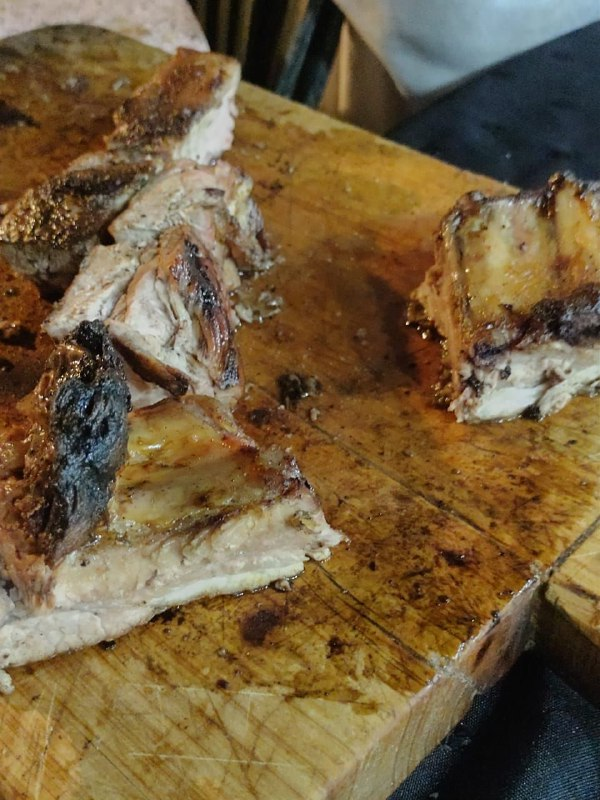 That's right, as I always told you and as much as you can, you have to do it, as the saying goes, never leave for tomorrow what you can do today, like tasting this tasty rib roast.
THANK YOU VERY MUCH FOR READING AND FOLLOWING ME.