Buen día a todos, para comenzar la semana que mejor que cocinar una sopa a leña, eso me hace rememorar en el tiempo en que vivía en el campo, donde todavía no Hera el tiempo del gas envasado, solamente el querosene esta de moda, porque facilitaba el encendido del fuego con leña, pero ahora en estos tiempos todo cambio o esta cambiando, el tema de la leña disminuyo por el hecho de que no tenemos que depredar los montes y bosques, o sea la madera, por eso lo actual es el uso de la electricidad, entonces existen muchos aparatos para cocinar con electricidad, es asi que por eso recordando todo eso se me dio por cocinar a leña, pero la misma es de maderas que quedaron de puertas, ventanas, muebles que no se usan mas, entonces de esta forma los utilizo para cocinar, que por cierto sale todo mas sabroso y para elaborar dicha sopa que mejor, que carne de res, la cocción comencé de la siguiente, le agregue un poco de aceite, luego la cebolla, sal, morrón, cúrcuma y luego la carne cortada en trozos pequeños, de esa manera se va cocinando bien, luego voy agregando agua la cual la caliento bien y voy agregando, cuando comienza su hervor y la carne se hablando, le voy agregando batata, mandioca, papa, zapallo, zanahoria y por ultimo el fideo o arroz según a gusto de cada uno, como ven en la foto, ya va tomando color y cuando hierve y el fideo se hablando , es cuando dicha sopa ya esta lista para degustar.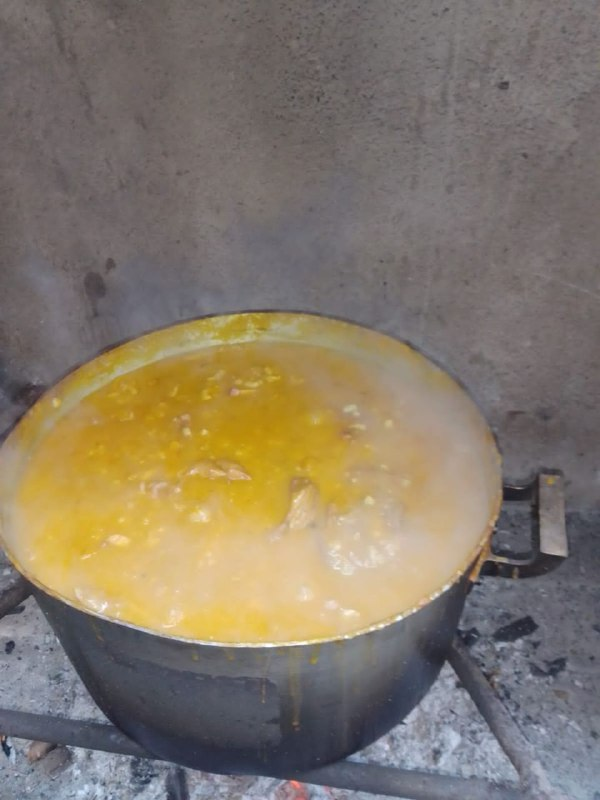 Así es el cocinar a leña es mucho mas barato, mas sabroso y mas fácil, lo mas importante como dije los gastos son menos y así podemos ahorrar.
MUCHAS GRACIAS POR LEERME Y SEGUIRME.
TRANSLATED INTO ENGLISH
Good morning everyone, to start the week what better than cooking a soup with firewood, that makes me remember the time when I lived in the countryside, where there was not yet the time of bottled gas, only kerosene is fashionable, because it facilitated the lighting of the fire with firewood, but now in these times everything has changed or is changing, the theme of the firewood decreased by the fact that we do not have to depredate the mountains and forests, or wood, so the current is the use of electricity, then there are many devices for cooking with electricity, so that's why remembering all that gave me to cook with firewood, but the same is of wood that were left from doors, windows, furniture that are no longer used, then the same is the use of wood, I use them to cook, which by the way everything is tastier and to prepare this soup, what better than beef, I started cooking as follows, I added a little oil, then onion, salt, bell pepper, turmeric and then the meat cut into small pieces, in this way it is cooking well, then I add water which I heat it well and add, when it starts to boil and the meat is talking, I add sweet potato, cassava, potato, pumpkin, carrot and finally the noodle or rice according to the taste of each one, as you can see in the picture, it is taking color and when it boils and the noodle is talking, is when the soup is ready to taste.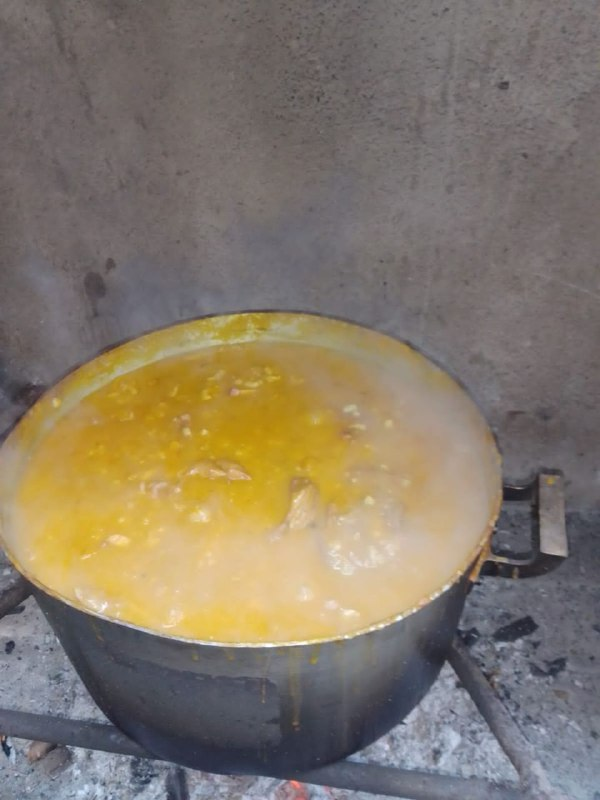 So it is cooking with wood is much cheaper, tastier and easier, the most important thing as I said the costs are less and so we can save.
THANK YOU VERY MUCH FOR READING AND FOLLOWING ME.