Como sabemos a veces la ayuda del gobierno no llega, y ese es el momento donde apelamos a los vecinos como en este caso, mi vecino se encuentra postrado has 3 años, debido a un problema que le sucedió, son una familia humilde, cada ves que necesita dinero por ejemplo para los pañales de adulto, nos juntamos los vecinos y colaboramos entre todos, esta ves se trato de colaborar con cajones de pata y muslo, lo cual aporte dos, cuando se junto el total de las donaciones se procedió a cocinarlos , lo cual fue de manera tradicional, prender el fuego cuando se hace braza, colocar la parrilla la cual esta fue diferente Hera una cama de dos plazas por la cantidad de carne que había.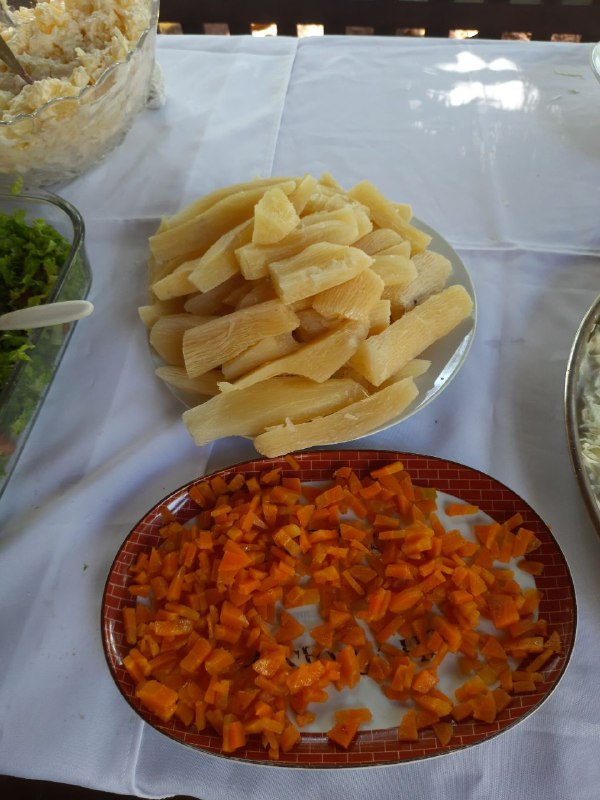 La verdad todo bien condimentado y cocinado, para acompañar dicha carne, se hirvió mandioca y zanahoria cortada y hervida también, de esta manera se recaudo bastante dinero para las compras de artículos de primera necesidad para este vecino quien se encuentra en estado vegetativo hace mas de tres años , así que muy feliz por la tarea cumplida y agradecido a los vecinos también quienes como siempre para estos casos siempre están presente con su granito de arena.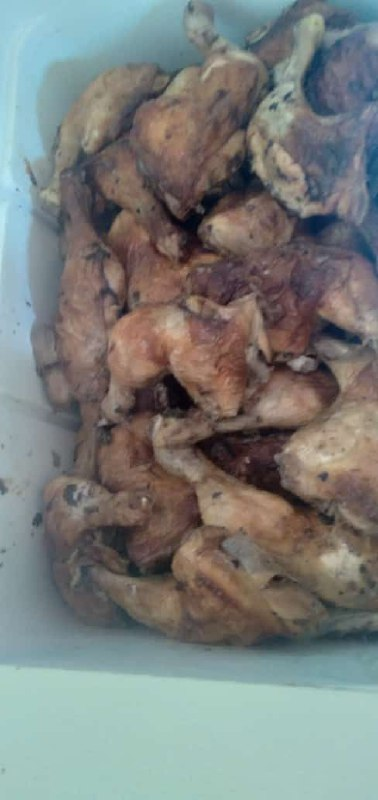 En cada bandeja se colocaba una pata y muslo con mandioca o zanahoria, y ese dinero recaudado es el que se utilizo para las compras que necesitaba el vecino, así que si les gusto esta obra de caridad con todos los vecinos colaborando para el mas necesitado, no dejen de enviar sus comentarios.
MUCHAS GRACIAS POR LEERME Y SEGUIRME.
TRANSLATED INTO ENGLISH
As we know sometimes the help from the government does not arrive, and that is the moment where we appeal to the neighbors as in this case, my neighbor is prostrate for 3 years, due to a problem that happened to him, they are a humble family, every time they need money for example for adult diapers, we get together the neighbors and collaborate together, This time we tried to collaborate with boxes of leg and thigh, which I contributed two, when the total of the donations was together we proceeded to cook them, which was in the traditional way, light the fire when making braza, place the grill which this was different, it was a two-seater bed because of the amount of meat that was there.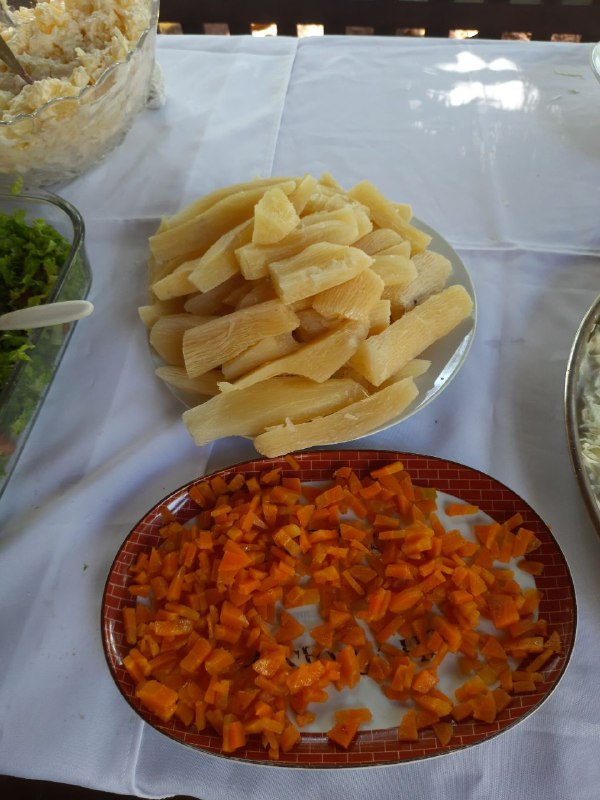 The truth all well seasoned and cooked, to accompany the meat, boiled cassava and carrots cut and boiled as well, thus raising enough money for the purchase of basic necessities for this neighbor who is in a vegetative state for more than three years, so very happy for the task accomplished and grateful to the neighbors who as always for these cases are always present with their grain of sand.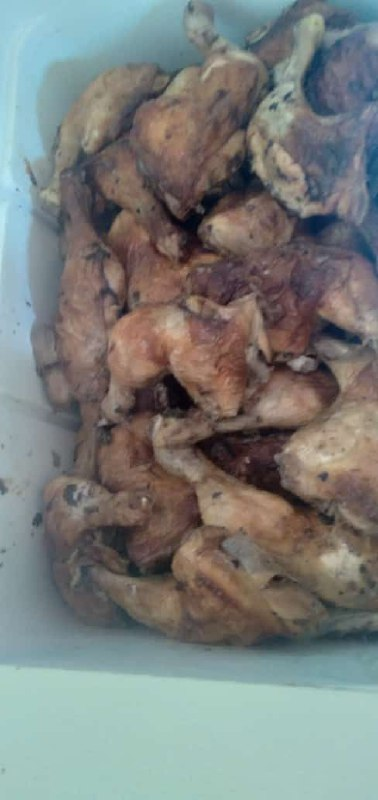 In each tray was placed a leg and thigh with cassava or carrot, and that money collected is the one that was used for the purchases that the neighbor needed, so if you liked this charity work with all the neighbors collaborating for the most needy, do not fail to send your comments.
THANK YOU VERY MUCH FOR READING AND FOLLOWING ME.