Hola a todos, a veces cuando el calor aprieta, nos ponemos molesto en todo sentido, hasta para la comida, pero como justo tenia prendido el fuego, no dude en cocinarlo a la parrilla estas dos rodajas de surubí el cual es un pescado de agua dulce, existen algunos que llegan a pesar hasta 50 kilos, cuando mas grande son es mas difícil sacarlo del agua con la lineada, pero están los pescadores furtivos, como todo lo ilegal nunca faltan, entonces ellos los pescan con tramallos o redes, pero así y todo dan mucho trabajo, pero la calidad de su carne es una exquisitez, es por eso que al ser una carne muy rica se me dio por almorzar la misma, pero en este caso la cocine a la parrilla, casi se me pasa por mucho fuego, pero igual salió bien.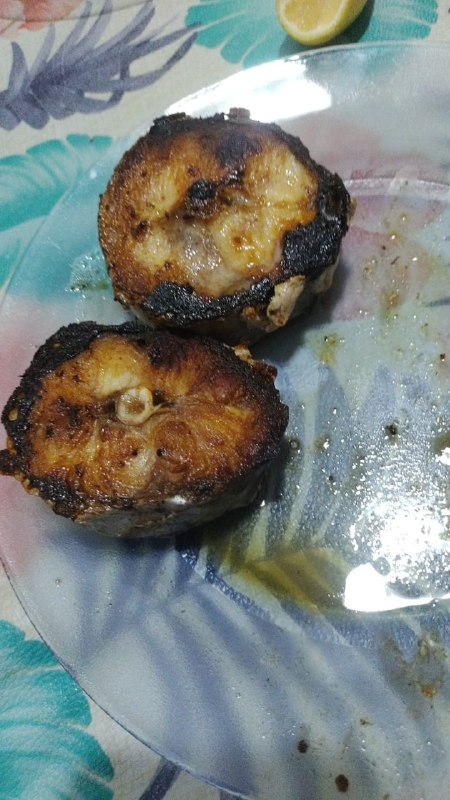 Y para acompañar dicho pescado lo que mas me agrada y siempre lo cocino para acompañar a una infinidad de comidas, como lo es la papa frita la cual la corte en bastones y no muy gruesas, así se cocina mas rápido.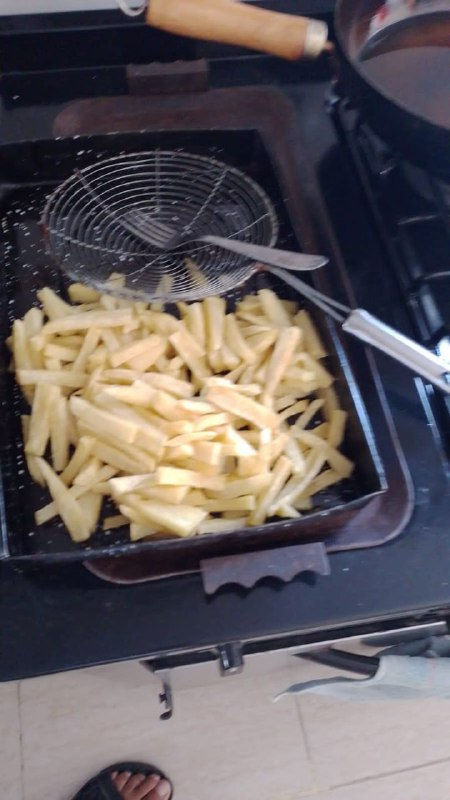 Bueno como digo siempre los gustos nos lo tenemos que dar mientras se pueda y se de la oportunidad.
MUCHAS GRACIAS POR SEGUIRME Y LEERME.
TRANSLATED INTO ENGLISH
Hello everyone, sometimes when the heat presses, we get annoying in every way, even for food, but as I just had the fire on, do not hesitate to grill these two slices of surubí which is a freshwater fish, there are some that weigh up to 50 kilos, the bigger they are, the harder it is to get them out of the water with the line, but there are the poachers, like everything illegal they are never missing, so they fish them with nets or nets, but still they give a lot of work, but the quality of their meat is a delicacy, that's why being a very rich meat I had to eat it for lunch, but in this case I cooked it on the grill, I almost missed it because of too much fire, but it still came out well.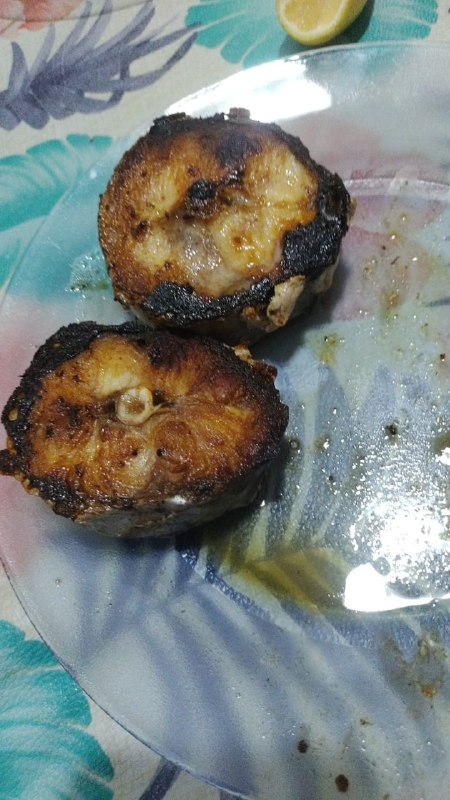 And to accompany this fish, what I like the most and I always cook it to accompany an infinite number of meals, is the fried potato, which I cut into sticks and not too thick, so it cooks faster.
image.png](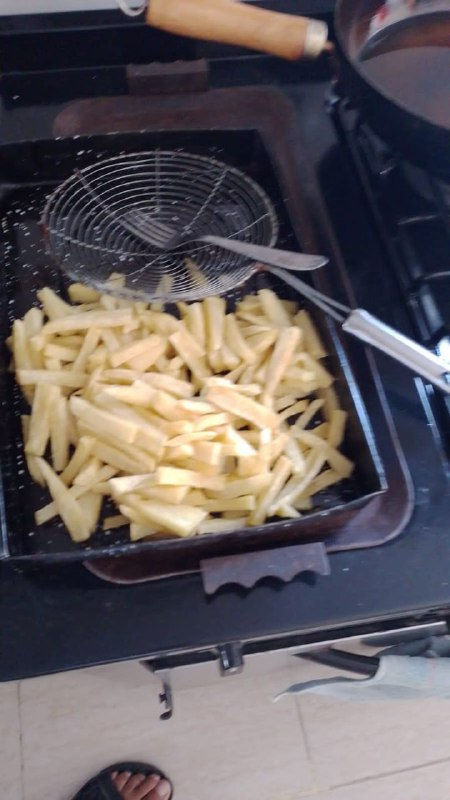 )
Well, as I always say, we have to indulge ourselves as long as we can and we have the opportunity to do so.
THANK YOU VERY MUCH FOR FOLLOWING AND READING ME.