La verdad que cuando el día se presta para saborear unas sabrosas pizzas, como lo es en este caso, primero les hare saber la receta de la masa y sus ingredientes de las mismas.
para la masa necesitamos harina para pizza, agua, un poco de levadura, salsa de tomate, queso fresco, aceitunas, cantimpalo, aceite, cebolla, huevo y morrón.
La masa colocamos la harina sobre un volts, le agregamos agua tibia con un poco de levadura disuelta con la misma, sal, comenzamos a amasar, armamos las prepizas, la colocamos en los moldes, le damos un poco de horno, luego las quitamos, a la primera, le agregamos queso fresco, tomate cortados en juliana o rodajas, aceitunas y una parte con fiambre cantimpalo, luego le colocamos un poco de orégano, la verdad muy sabrosa.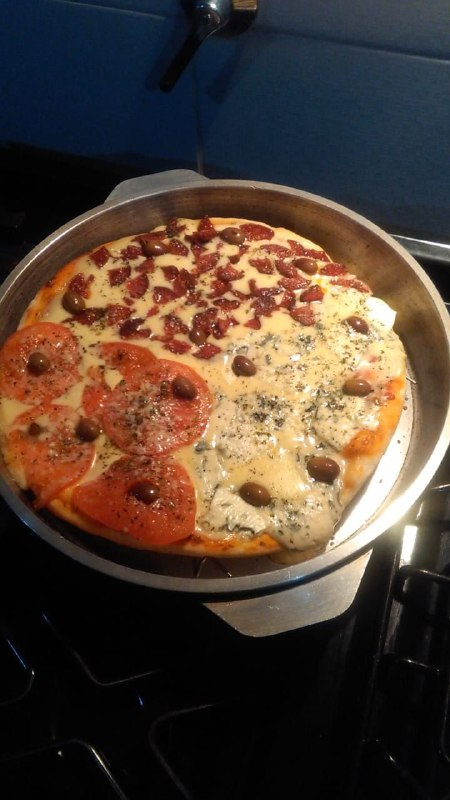 A la siguiente prepiza, le agregamos cebolla cortadas muy finas, mesclada con huevo duro o sea hervido, dicha piza sale como se ve en la foto.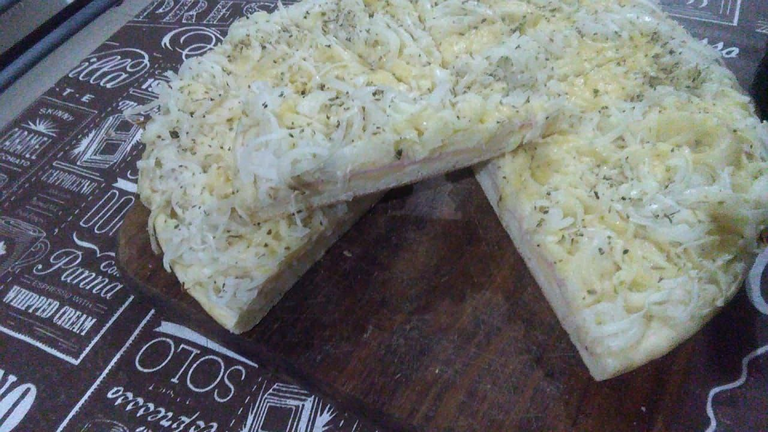 Y esta la ultima le agregamos la salsa, luego el queso fresco, sobre este tiras de morrón, aceitunas y orégano a gusto, como vemos en la foto salen de maravillas, como para no dejar nada,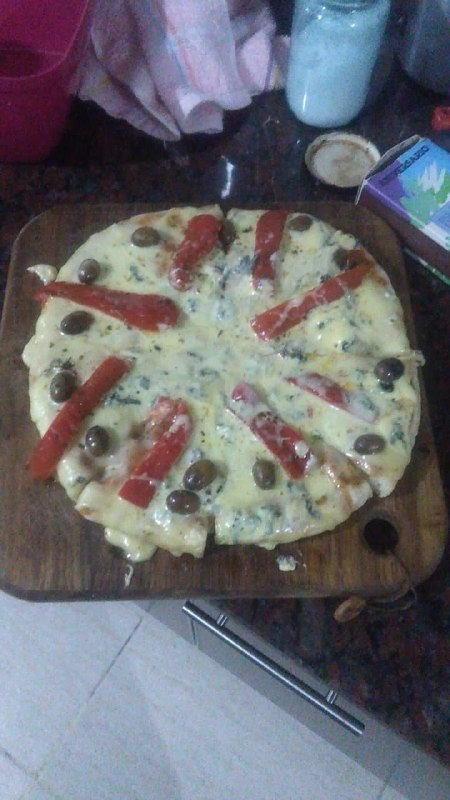 Como se ven en las fotos amigos, las pizzas caseras son muy fáciles de prepararlas, además sabemos lo que almorzamos, porque sabemos como las elaboramos y los elementos que utilizamos en su preparación.
Bueno como ven de estas tres pizzas, lo único que quedo son los moldes, la verdad exquisitas, así que no duden de prepararlas, asimismo tampoco duden en enviar sus comentarios referente a las mismas.
MUCHAS GRACIAS POR LEERME Y SEGUIRME, QUE UNA BUENA TARDE DE DESCANSO.
TRANSLATED TO ENGLISH.
The truth is that when the day lends itself to savoring some tasty pizzas, as it is in this case, I will first let you know the recipe for the dough and its ingredients.
for the dough we need pizza flour, water, a little yeast, tomato sauce, fresh cheese, olives, cantimpalo, oil, onion, egg and bell pepper.
The dough we place the flour on a volt, we add warm water with a little yeast dissolved with it, salt, we begin to knead, we assemble the prepizas, we place it in the molds, we give it a little oven, then we remove them, To the first, we add fresh cheese, tomato cut in julienne or slices, olives and a part with cantimpalo cold cuts, then we add a little oregano, the truth is very tasty.
! [image.png] (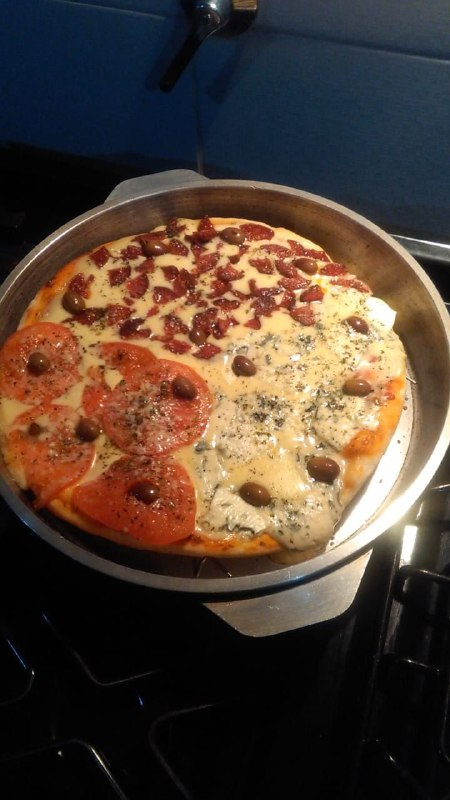 )
To the next prepiza, we add onion cut very thin, mixed with hard-boiled egg or boiled, said pizza comes out as seen in the photo.
! [image.png] (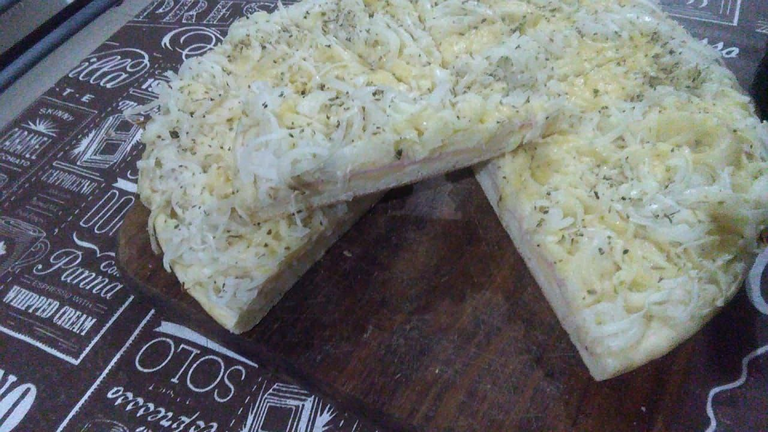 )
And this the last one we add the sauce, then the fresh cheese, on this strips of bell pepper, olives and oregano to taste, as we see in the photo they come out wonderfully, as if to leave nothing,
! [image.png] (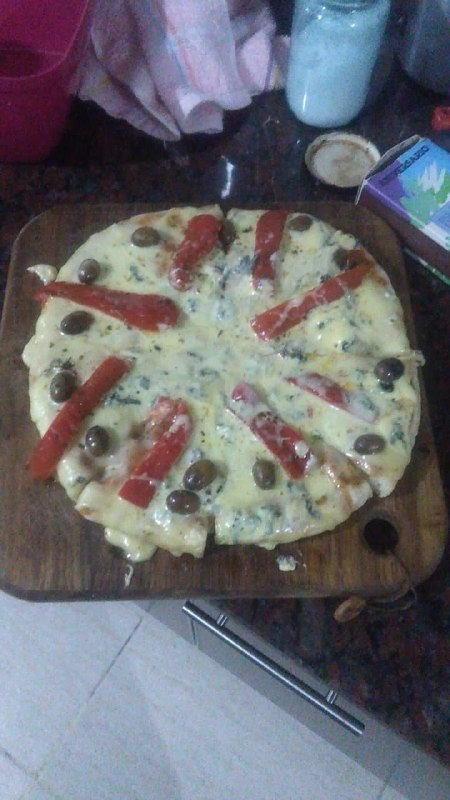 )
As you can see in the photos, friends, homemade pizzas are very easy to prepare, we also know what we have for lunch, because we know how we prepare them and the elements that we use in their preparation.
Well, as you can see of these three pizzas, the only thing that remains are the molds, the truth is exquisite, so do not hesitate to prepare them, also do not hesitate to send your comments regarding them.
THANK YOU VERY MUCH FOR READING AND FOLLOWING ME, WHAT A GOOD AFTERNOON OFF.