Hola a todos, cuando hace un poco de frio que mejor que degustar unas empanadas de carne de res fritas, pero en este caso son diferentes a la tradicionales, lo digo porque después de preparar el relleno de la misma el cual lo elabora de la siguiente manera, compre la pulpa de carne de res, la cual la mande a que la pasen por la maquina de esa manera que bien picada, luego tome una olla a la que le vertí un poco de aceite, le agregue cebolla, cortada bien fina, ajo, cebolla de verdeo, y luego la carne la que fui revolviendo de a poco, tape la olla y coloque en una ollita mas chica agua, con huevos los cuales una ves hervidos los quite, lo pele, los triture y mescle con la carne la cual para ese entonces ya estaba cocinada, luego agregue aceitunas sin carozo, revolví y deje que se enfrié un poco.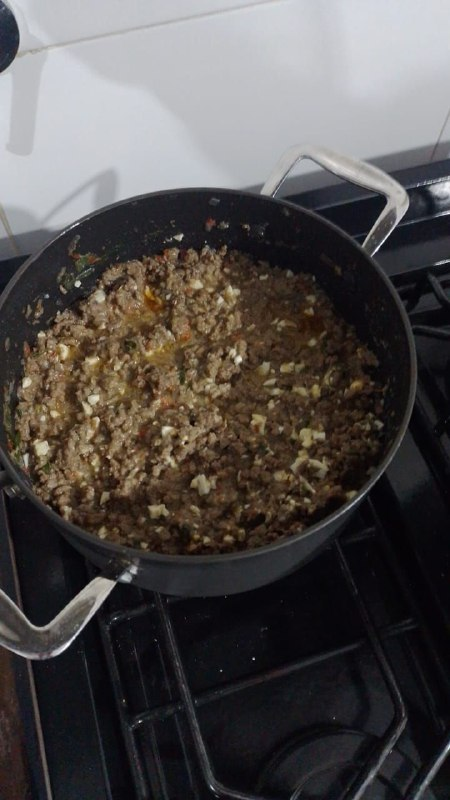 Una ves casi frio dicho relleno, comencé a despegar las tapas de empanadas, para luego comenzar a armarlas con mucha paciencia, luego casi al ir terminando de armarlas, comencé a freírlas en la sarten con aceite y un poco de mantequilla, la cual le da un sabor diferente o sea mas sabrosa, al quitarlas del aceite una ves cocinadas, las colocaba en una fuente con un papel de servilleta, la función del mismo es para que se termine de escurrir el aceite que quedaba en dicha empanada, de esa forma salen bien sequitas, como se pueden ver en la foto.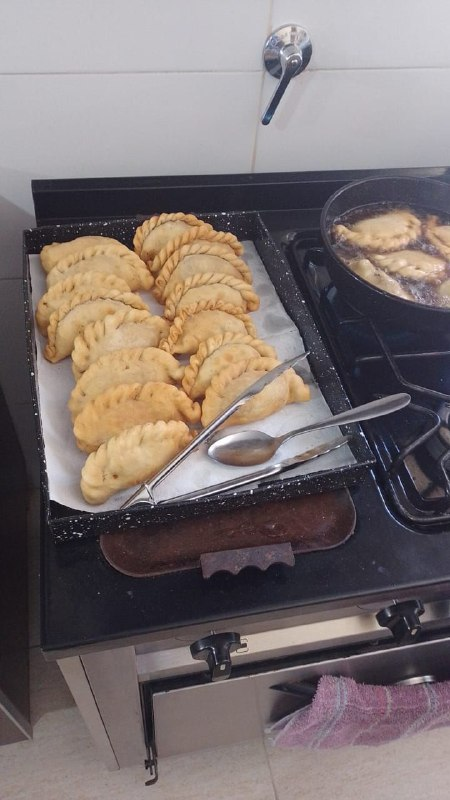 Así es que mejor unas sabrosas empanadas para un día de frio, y las mismas bien calentitas.
MUCHAS GRACIAS POR SEGUIRME Y LEERME.
TRANSLATED INTO ENGLISH
Hello everyone, when it's a little cold what better than tasting some fried beef empanadas, but in this case they are different from the traditional, I say this because after preparing the filling of the same which makes it as follows, buy the beef pulp, which I sent it to pass through the machine that way that well chopped, then take a pot to which I poured a little oil, I added finely chopped onion, garlic, green onion, and then the meat which I stirred a little at a time, covered the pot and put water in a smaller pot, with eggs which once boiled I took them out, peeled them, crushed them and mixed them with the meat which by that time was already cooked, then I added pitted olives, stirred and let it cool down a little.
image.png](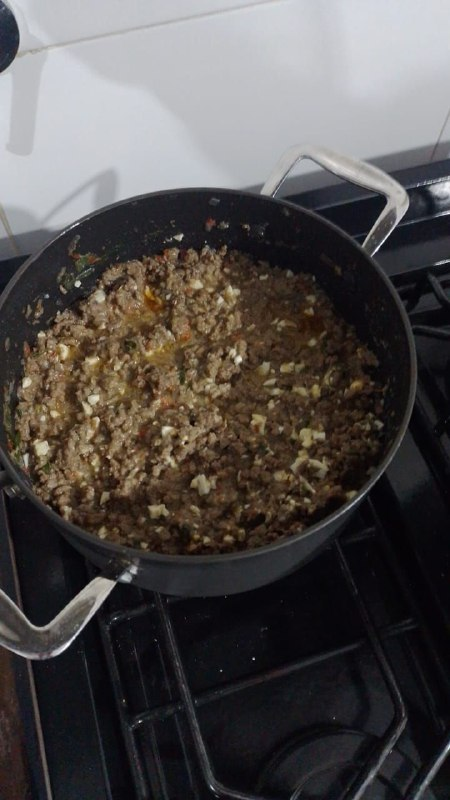 )
Once the filling was almost cold, I began to peel off the empanadas, and then I began to assemble them with a lot of patience, then almost at the end of the assembly, I began to fry them in the pan with oil and a little butter, which gives them a different flavor or more flavorful, when removing them from the oil once cooked, I placed them in a bowl with a paper napkin, the function of it is to finish draining the oil that remained in the pie, so they come out very dry, as you can see in the photo.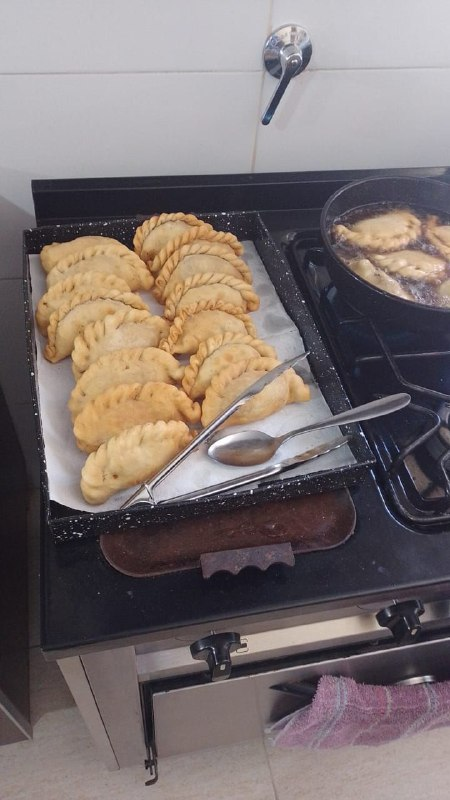 So it is better to have some tasty empanadas for a cold day, and the same very hot.
THANK YOU VERY MUCH FOR FOLLOWING AND READING ME.