Buenos días a todos los integrantes de hive, espero se encuentren gozando de unos bellos días y para mejor, de estas vacaciones de invierno, con sus seres queridos, en la medida que se pueda y por que no viajando a otros lugares, como por ejemplo de donde me encuentro, existen varios lugares turísticos, que en estos momentos son muy visitados, en cambio mi visita, la cual es en todo el año y que no falla, es de mis nietas, quienes al no concurrir al colegio, las tengo en casa, que para nosotros los abuelos y abuelas, es lo mas bello que pueda existir, por lo tanto siempre existe algo que a ellas les agrada, en este caso, a las mías, la palomita de maíz.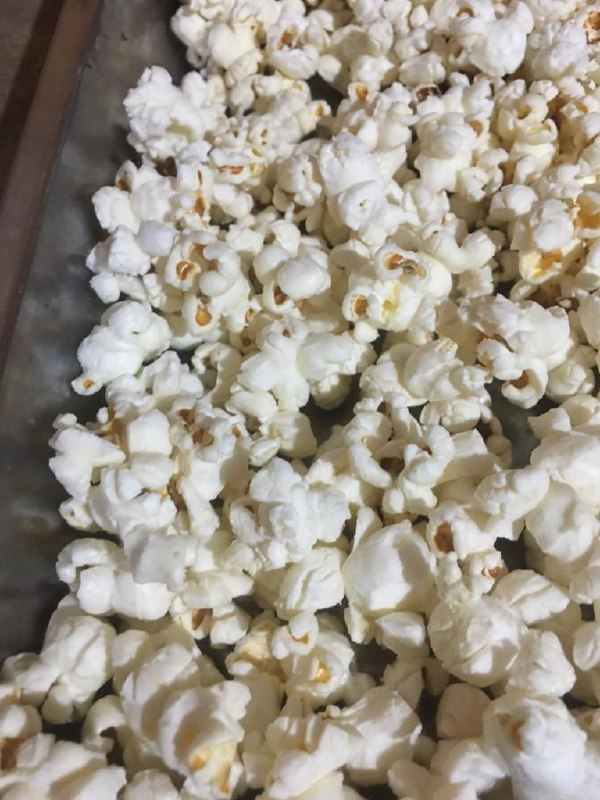 Dichas palomitas las cuales se preparan de la siguiente manera, en una olla le agregamos muy poco aceite o en su defecto un poco de manteca quilla o margarina, luego cuanto esta bien caliente, le agregamos el maíz, el cual viene en bolsitas de medio kilo, una ves que colocamos en la olla al estar esta caliente, revolvemos un poco y luego tapamos la olla, entonces es en ese momento que comienza a abrirse dichos granos de maíz, transformándose en lo que es la palomita de maíz propiamente dicho, luego al destapar la olla, porque ya no escuchamos las explosiones en su interior, es porque en su mayoría, un 95 por ciento se transformo, entonces procedemos a colocar en una fuente, como se ve en la foto, luego a gustos de cada uno se le puede agregar sal fina o en su defecto azúcar.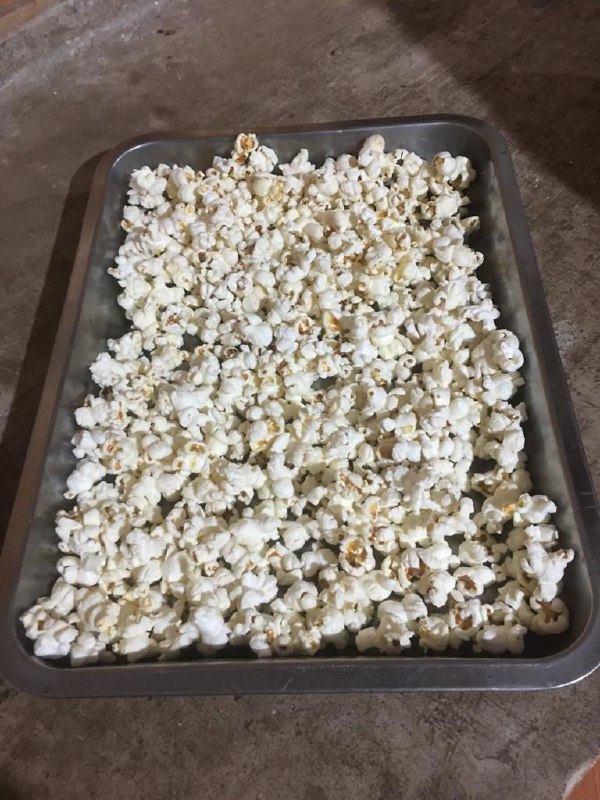 Ustedes se preguntaran, pero cuantos nieto tiene este señor, la verdad son 4 y algunos amiguitos/as, que se juntan para jugar, los cuales de hacen el festín saboreando todo esto.
MUCHAS GRACIAS POR LEERME Y SEGUIRME.
TRANSLATED INTO ENGLISH
Good morning to all the members of hive, I hope you are enjoying some beautiful days and for the best, these winter vacations, with your loved ones, as far as possible and why not traveling to other places, such as where I am, there are several tourist places, which at this time are very visited, However, my visit, which is throughout the year and that does not fail, is my granddaughters, who do not attend school, I have them at home, which for us grandparents and grandmothers, is the most beautiful thing that can exist, so there is always something that they like, in this case, mine, the popcorn.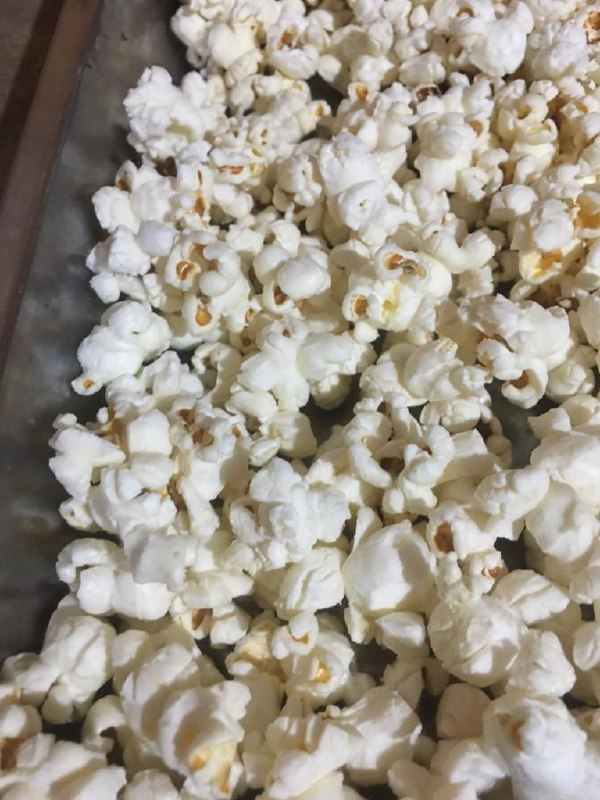 These popcorn which are prepared as follows, in a pot we add very little oil or failing that a little butter or margarine, then as soon as it is very hot, we add the corn, which comes in bags of half a kilo, once we put in the pot to be hot, stir a little and then cover the pot, then it is at that moment that begins to open these kernels of corn, transforming into what is the popcorn itself, then when we uncover the pot, because we no longer hear the explosions inside, is because most of it, 95 percent is transformed, then we proceed to place on a platter, as seen in the photo, then to taste of each one you can add fine salt or sugar.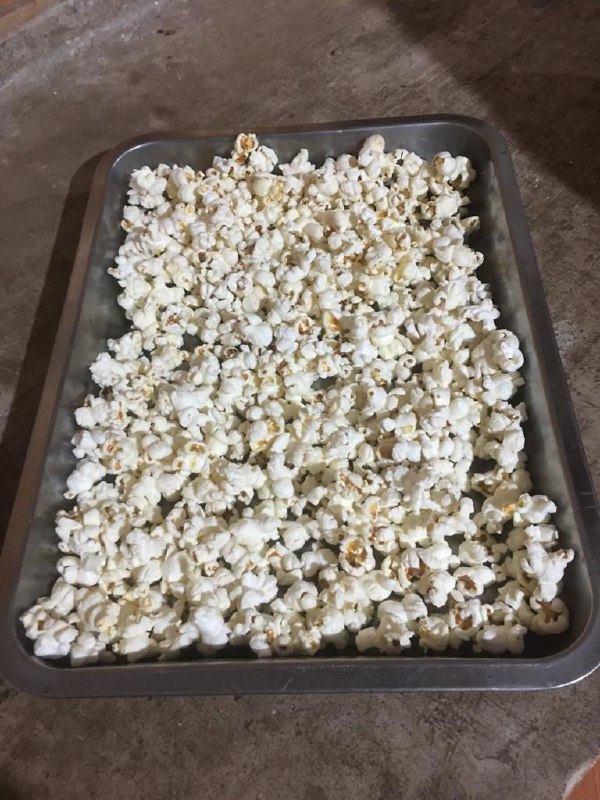 You may wonder, but how many grandchildren does this gentleman have, the truth is that there are 4 and some little friends who get together to play, who feast on all of this.
THANK YOU VERY MUCH FOR READING AND FOLLOWING ME.