Siendo el cumpleaños nro, 1 de mi ahijado, quien como verán, la paso muy lindo, teniendo en cuenta que por su primer año de vida, todavía no tiene conocimiento de lo que es cumplir año, como pueden ver se elaboraron dos tortas, la primera que la mayoría de las veces es la que se usa para sacarse las fotos, es la mejor, digo la mejor por la manera en que se la elaboro,, en su interior tiene los bizcochuelos de vainilla uno y el otro de chocolate, en la parte exterior con la crema santilli, una ves que la colocamos y emparejamos la parte exterior, se le agrego porciones pequeñas de una barra de chocolate blanco y negro, confites de colores, la velitas de la edad cumplida y el cartelito de feliz cumpleaños, que todo esto es tradición en las tortas de cumpleaños.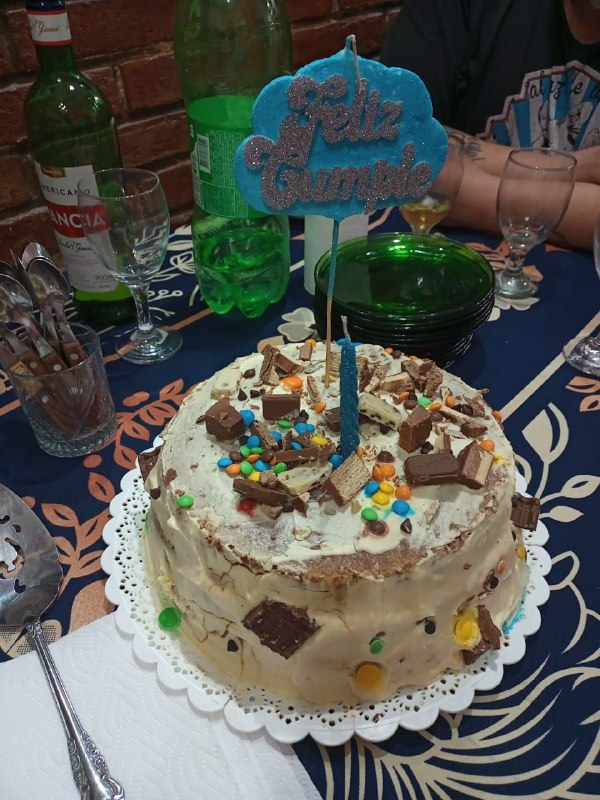 Luego tenemos la torta de cumpleaños, que es la que se corta primero, quizás para gusto de algunos puede ser la mas sabrosa, la misma tiene los dos bizcochuelos de vainilla, entre los cuales, en la primera base tiene dulce de leche en el medio, luego en la parte del medio crema saborizada y en la parte exterior creme batida, con la parte del centro y arriba con durazno en lata cortado en pequeños trozos, dejando de esta manera un torta muy sabrosa .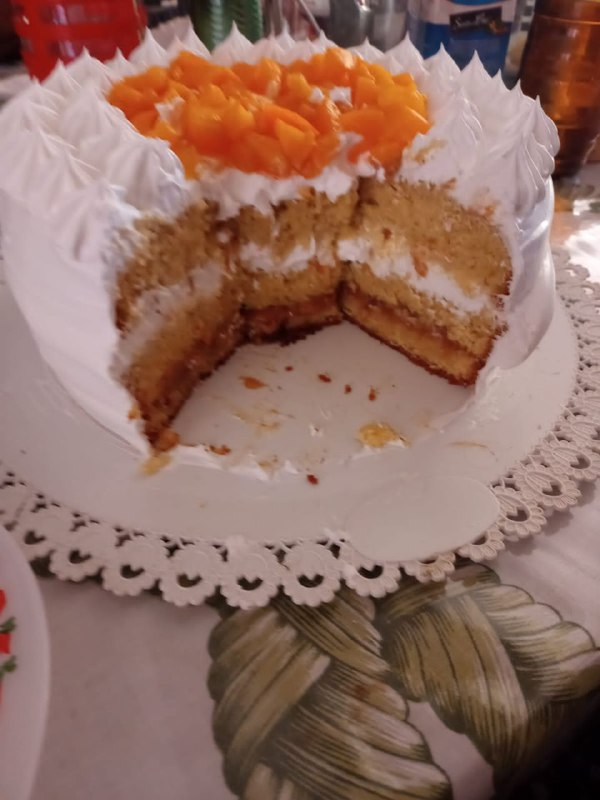 De tal manera que si queremos elaborar una torta de esta calidad, podemos comprar los bizcochuelos o hacerlos nosotros mismo, los cuales son muy fáciles, así que de haberles gustado esta torta no dejen de enviar sus comentarios, sabiendo lo mas importante de todo que hacemos muy feliz a los niños.
MUCHAS GRACIAS POR SEGUIRME Y LEERME.
TRANSLATED INTO ENGLISH
Being the birthday nro, 1 of my godson, who as you can see, had a very nice time, taking into account that for his first year of life, still has no knowledge of what it is to have a birthday, as you can see two cakes were made, the first that most of the time is the one used to take pictures, is the best, I say the best by the way it is made, inside it has vanilla sponge cakes, one with vanilla and the other with chocolate, on the outside with Santilli cream, once we placed it and evened out the outside, we added small portions of a bar of white and dark chocolate, colored candies, the candles of the birthday and the happy birthday sign, all this is tradition in birthday cakes.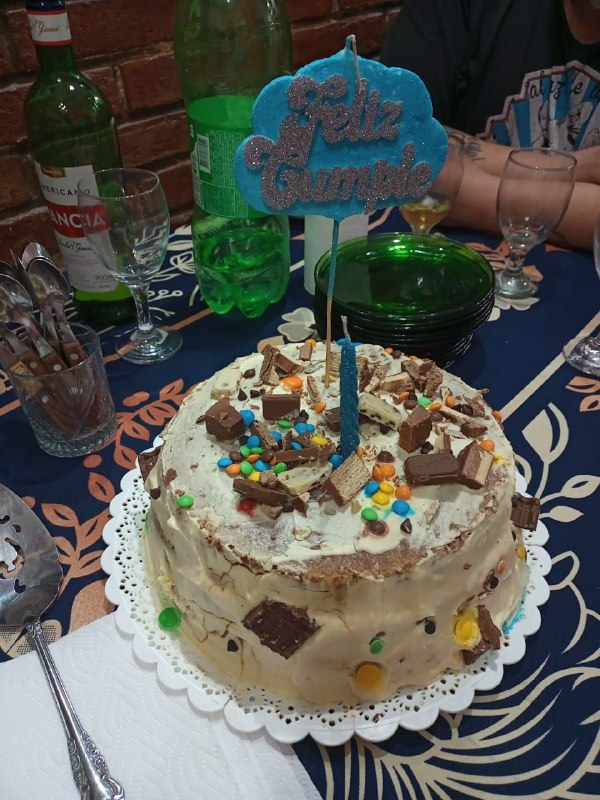 Then we have the birthday cake, which is the one that is cut first, perhaps for the taste of some may be the tastiest, it has the two vanilla sponge cakes, between which, in the first base has dulce de leche in the middle, then in the middle part flavored cream and on the outside whipped cream, with the center and top with canned peach cut into small pieces, leaving this way a very tasty cake.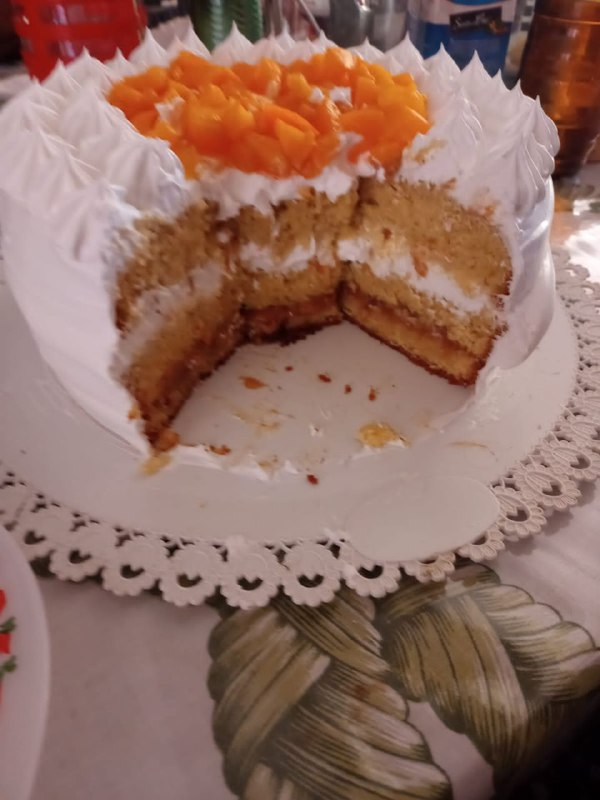 So if we want to make a cake of this quality, we can buy the sponge cakes or make them ourselves, which are very easy, so if you liked this cake do not fail to send your comments, knowing the most important thing of all that we make the children very happy.
THANK YOU VERY MUCH FOR FOLLOWING AND READING ME.