Hola a todos, que pasen un excelente día, a la hora del almuerzo, la comida es impredecible, porque nunca sabemos lo que vamos a almorzar, entonces considero que ahí se hace presente la iniciativa de cada uno, y en lo personal nunca estoy pensando que será que vamos a almorzar, bueno también lo puedo llamar ser creativo, porque lo primero que se me ocurrió en este caso es que tenia unas chuletas de carne de cerdo, por lo cual utilizando una bandeja en donde coloque dicha carne y la lleve al horno, donde la misma se cocino a fuego lento, una ves cocinada quite la bandeja del interior del horno y procedí a cortar la carne en trozos mas pequeños, como la que se puede observar en la foto.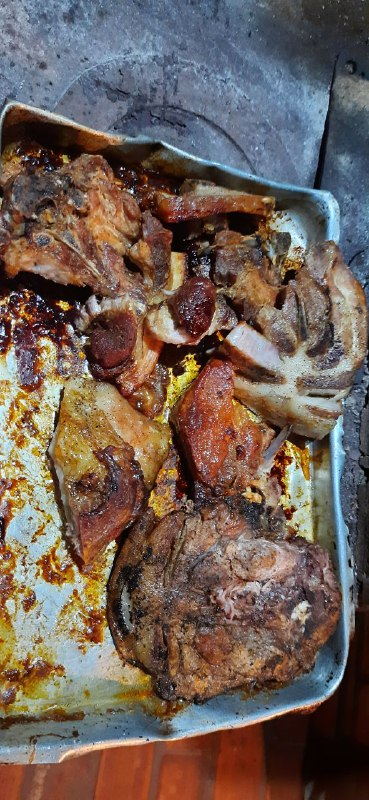 La verdad como les dije amigos que siempre para cocinar algún tipo de comida, la iniciativa, esta siempre presente en mi imaginación.
MUCHAS GRACIAS POR LEERME Y SEGUIRME.
TRANSLATED INTO ENGLISH
Hello everyone, have a great day, at lunchtime, food is unpredictable, because we never know what we are going to have for lunch, then I consider that there is the initiative of each one, and personally I am never thinking what we are going to have for lunch, well I can also call it being creative, because the first thing that occurred to me in this case is that I had some pork chops, so I used a tray where I placed the meat and took it to the oven, where it was cooked over low heat, once cooked I removed the tray from inside the oven and proceeded to cut the meat into smaller pieces, as you can see in the photo.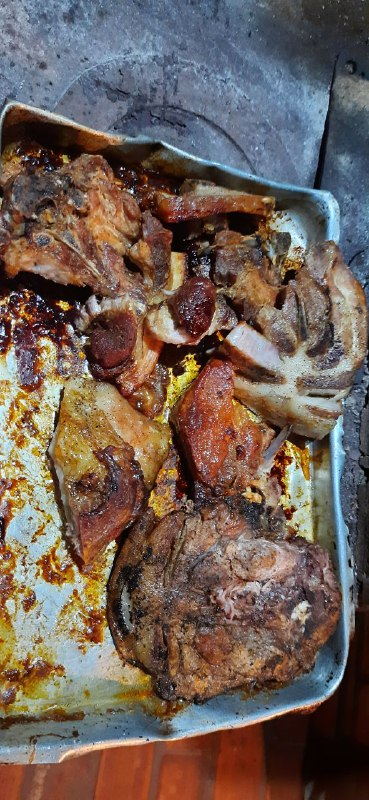 The truth as I told you friends that always to cook some kind of food, the initiative, is always present in my imagination.
THANK YOU VERY MUCH FOR READING AND FOLLOWING ME.