Buenos días a todos, por fin llego el fin de semana, sabemos que dichos días son excelente para descansar y disfrutar con la familia, en lo cual lo podemos hacer de varias formas, salir de pesca, de camping, al cine, a cenar, a caminar, las variedades para disfrutar son muchas, pero cuando llega la hora de almorzar es una sola, por eso dicho almuerzo para e día de hoy consiste de la siguiente comida, como lo es las canastita de tapa de empanada integral, rellenas con queso mesclado con huevo frito, arriba de esto panceta ahumada cortada en fetas bien finitas, colocando al final un de orégano el cual le da el gusto exclusivo a dichas canastitas, que por cierto salieron como se ve en la foto muy sabrosas.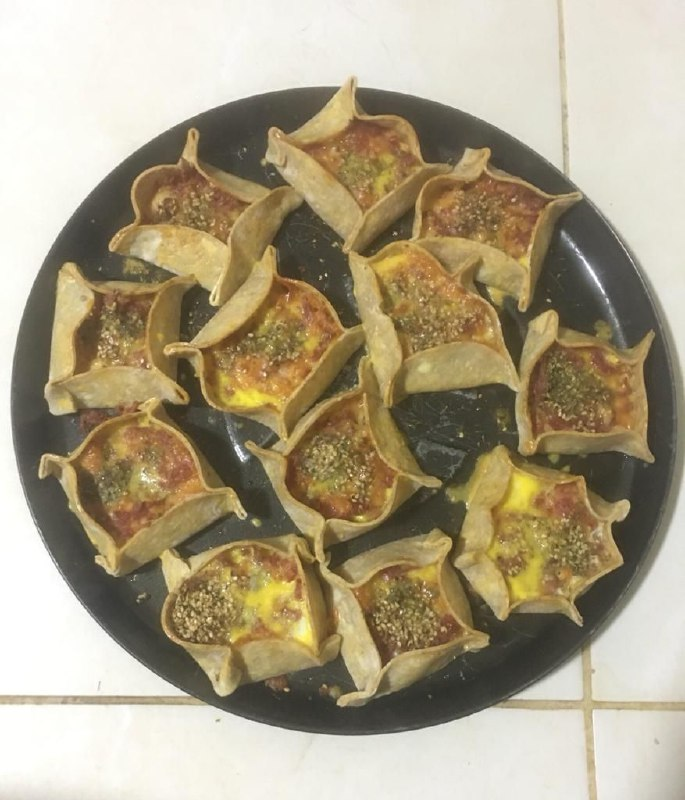 Todo esto amigos lo consideró también una manera de disfrutar en familia, lo digo disfrutar porque es el día de los fines de semana, en que todos nos podemos ver tranquilos sin preocupaciones, por ejemplo el de asistir al trabajo el cual es algo muy importante, pero estos dos días no se trabajan, es por eso que los dedico a la familia.
MUCHAS GRACIAS POR LEERME Y SEGUIRME.
TRANSLATED INTO ENGLISH
Good morning everyone, the weekend is finally here, we know that these days are excellent to rest and enjoy with the family, in which we can do it in several ways, fishing, camping, movies, dinner, walking, the varieties to enjoy are many, but when it comes time for lunch is only one, that's why today's lunch consists of the following meal, as is the wholemeal empanada canastita, stuffed with cheese mixed with fried egg, on top of this smoked bacon cut into very thin slices, placing at the end an oregano which gives the unique taste to these canastitas, which by the way came out as seen in the photo very tasty.
image.png](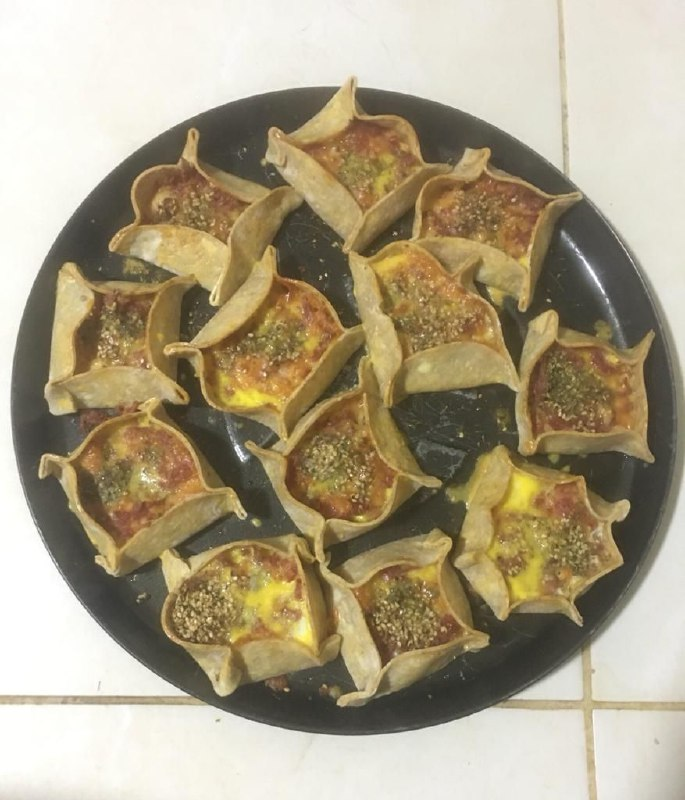 )
I say "enjoy" because it is the day of the weekends, when we all can see each other without worries, for example going to work, which is very important, but these two days are not worked, that's why I dedicate them to the family.
THANK YOU VERY MUCH FOR READING AND FOLLOWING ME.