Hola a todos mis seguidores de esta gran plataforma social, por ser lunes el primer día de la semana, teniendo en cuento que el día anterior o sea domingo fue muy especial por haber pasado el mismo con la familia, de esa manera para el almuerzo para hoy es carne de res (vacío , riñón y chinchulín) a la parrilla cocinado a fuego lento.
Bueno el procedimiento es normal como todo asado, se prende el fuego, una ves que están las brasas, colocamos la parrilla, en este caso es parte de un tejido, tiene un porque, es que sus agujeros son mas pequeños y de esa manera el chinchulín se cocina mejor, como se puede observar en la foto.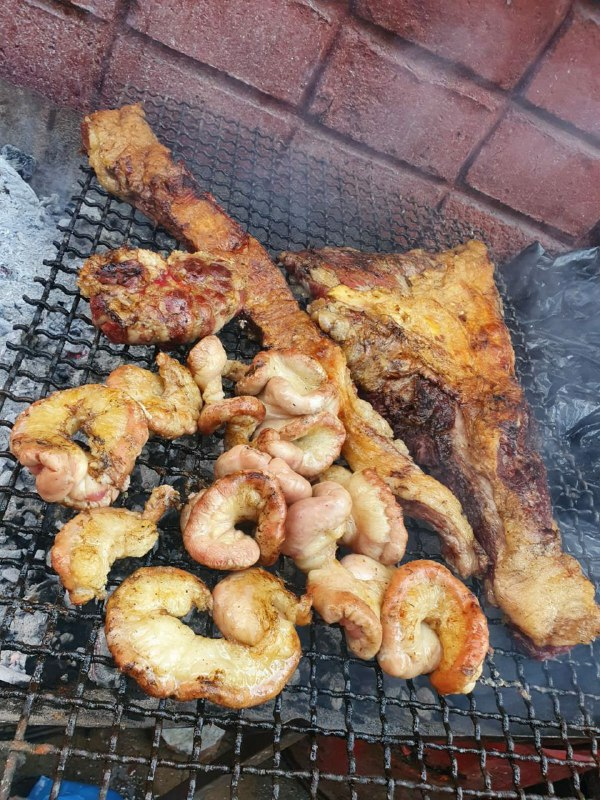 Pero la verdad para contrarrestar la carne y achura de res, prepare una papas cortadas en pequeños pedacitos, hervidas de la siguiente manera, se toma una olla se coloca agua luego al fuego de la hornalla de la cocina, con las papas en su interior, cuando están esta cocinadas, se las quita del fuego se procede a colarlas, luego colocarlas en una fuente, la sal se le agrego al agua, así que los condimentos van a gusto de cada uno, de esta manera esta todo listo para ser degustado.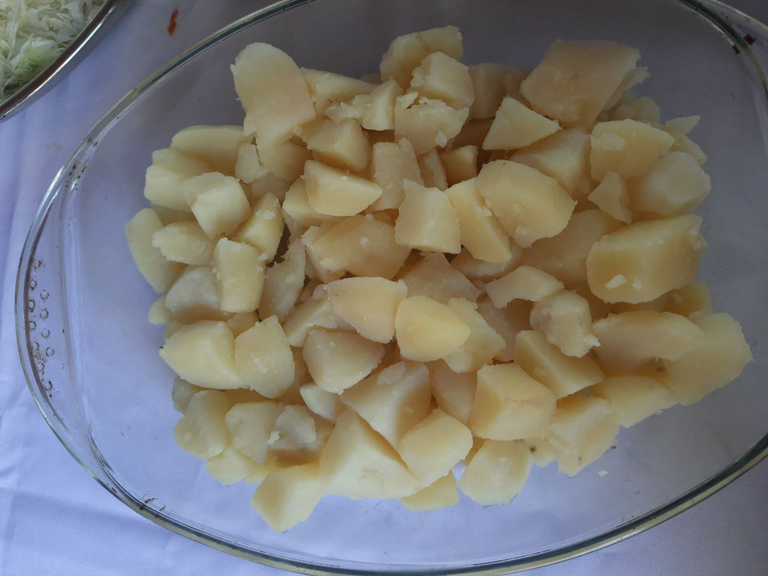 Bueno el asado y las achuras cuando esta esta cocinadas, para saber eso las probamos, de esa manera quitamos de la parrilla y a degustar un sabroso asado, con achuras y papas naturales.
De esa manera se cocino el almuerzo y de haberles gustado el mismo y en la manera que se procedió, no dejen de enviar sus comentarios de lo expuesto.
MUCHAS GRACIAS POR SEGUIRME Y LEERME,BUEN COMIENZO DE SEMANA.
TRANSLATED TO ENGLISH
Hello to all my followers of this great social platform, since it is Monday the first day of the week, taking into account that the day before that is Sunday was very special for having spent the same with the family, in that way for lunch to Today it is grilled beef (vacuum, kidney and chinchulín) cooked over low heat.
Well the procedure is normal like all roasts, the fire is lit, once the embers are there, we place the grill, in this case it is part of a fabric, it has a reason, is that its holes are smaller and that way the Chinchulín is better cooked, as can be seen in the photo.
! [image.png] (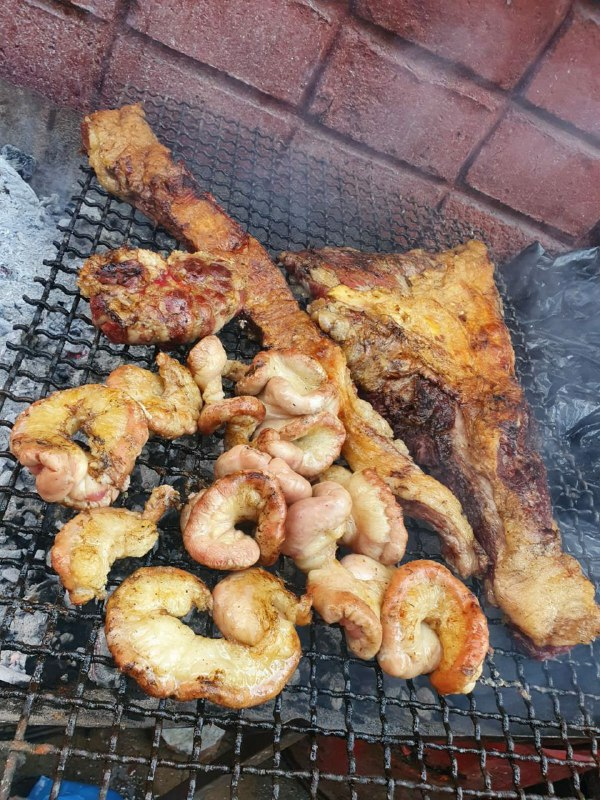 )
But the truth to counteract the meat and beef achura, prepare a potato cut into small pieces, boiled in the following way, take a pot, then place water on the fire of the kitchen stove, with the potatoes inside, When they are cooked, they are removed from the heat, they are strained, then placed in a source, the salt was added to the water, so the seasonings are to everyone's taste, in this way everything is ready to be tasted.
! [image.png] (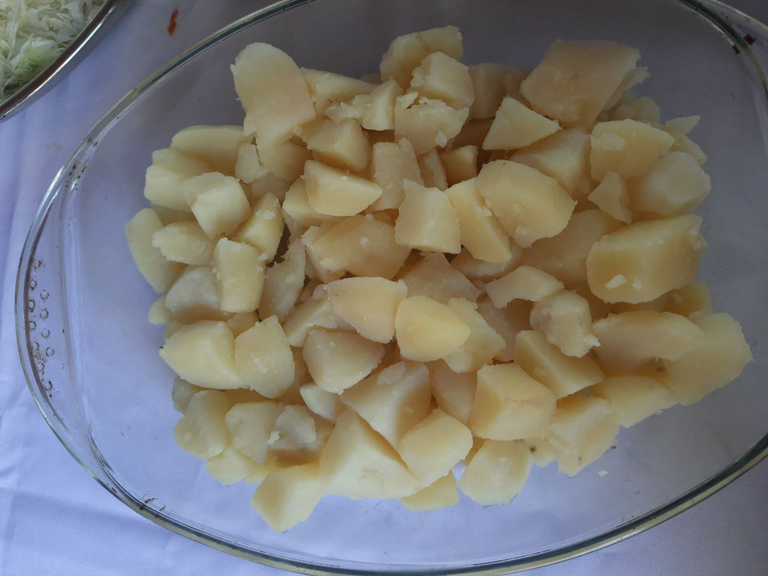 )
Well the roast and the achuras when it is cooked, to know that we try them, that way we remove from the grill and to taste a tasty asado, with achuras and natural potatoes.
In this way lunch was cooked and if you liked it and in the way that it was proceeded, do not stop sending your comments on the above.
THANK YOU VERY MUCH FOR FOLLOWING AND READING ME, GOOD START TO THE WEEK.