Buen comienzo de día, para todos los integrantes de esta comunidad, que pasen un excelente día, como verán en mi caso la cena de nochebuena, Hera para una cantidad de personas, o sea parientes y algunos amigos, pero dada las circunstancia personales de cada uno, esa cantidad de disminuyo por motivos diferentes en cada caso, por ende la cena alcanzo y quedo para seguir hoy y les digo que la verdad el cerdo frio tiene un sabor diferente, seguro debe ser por el condimento que le agrege, me imagino una carne así pero ahumada, que una ves ya la prepare, y según un entendido que me dio las instrucciones, para que la carne tenga el sabor adecuado, se la debe hacer con madera frutales, por ejemplo según la madera sale el sabor, puede ser de naranja, manzana, durazno, limón, pomelo, etc.,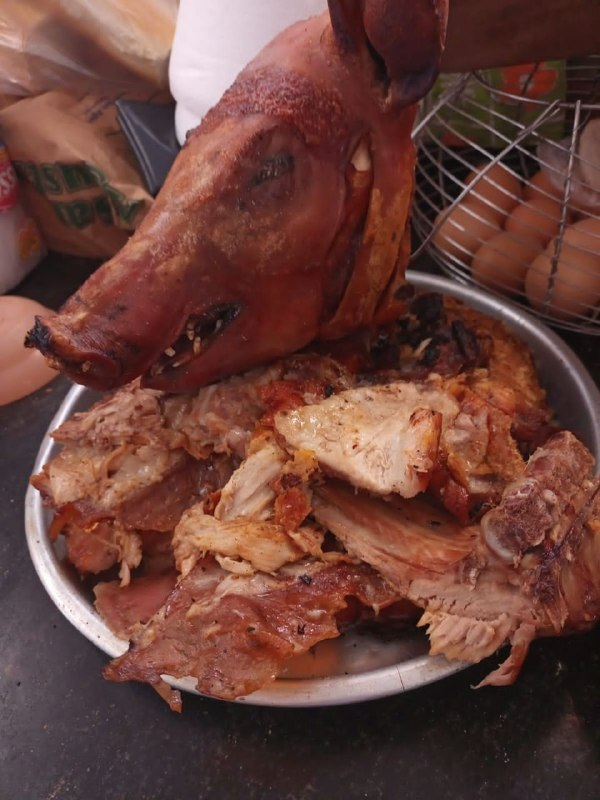 A veces amigos, según la circunstancia de cada uno como dije al principio, nos lleva a esta manera de almorzar, o sea si quedo algo de la cena anterior, en mi caso lo degustamos para el almuerzo del día siguiente, es una parte de la comida que mas me gusta, mas cuando se trata de carne puede ser de cerdo o carne de res.
MUCHAS GRACIAS POR SEGUIRME Y LEERME. FELIZ NAVIDAD.
TRANSLATED INTO ENGLISH
Good start of the day, for all the members of this community, have a great day, as you will see in my case the Christmas Eve dinner, Hera for a number of people, or relatives and some friends, but given the personal circumstances of each one, that amount of decreased for different reasons in each case, therefore the dinner reached and remained to continue today and I tell you that the truth the cold pork has a different flavor, I imagine a meat like this but smoked, that once I prepare it, and according to a connoisseur who gave me the instructions, for the meat to have the right flavor, it must be made with fruit wood, for example according to the wood the flavor comes out, it can be orange, apple, peach, lemon, grapefruit, etc.. ,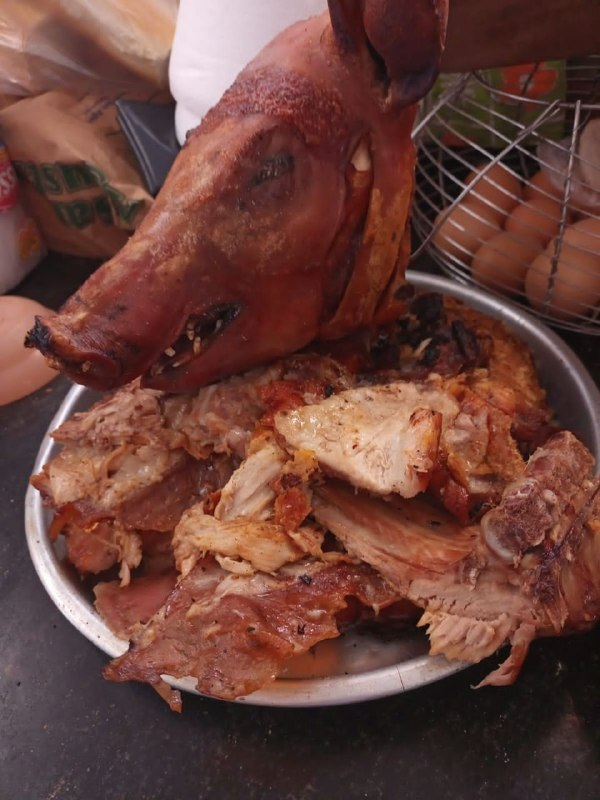 Sometimes friends, depending on the circumstances of each one as I said at the beginning, leads us to this way of having lunch, that is, if there is something left from the previous dinner, in my case we taste it for lunch the next day, it is a part of the meal that I like the most, but when it comes to meat it can be pork or beef.
THANK YOU VERY MUCH FOR FOLLOWING AND READING ME. MERRY CHRISTMAS.