Buenos días y buen comienzo de fin de semana, como todo sábado al no trabajar, es bueno como lo son los días domingos, en que y en la medida que se puede nos juntamos toda la familia, el motivo es de compartir un almuerzo, como lo es en este caso, primero la picada la cual consiste en, salamín picado grueso y fino, queso roquefort, queso cherard, jamón crudo serrano, jamón cocido, aceitunas verdes sin caroso y en la parte de abajo fetas de pavita ahumada, la verdad todo muy sabroso, para acompañar una cerveza norte, la misma es de la provincia de TUCUMAN.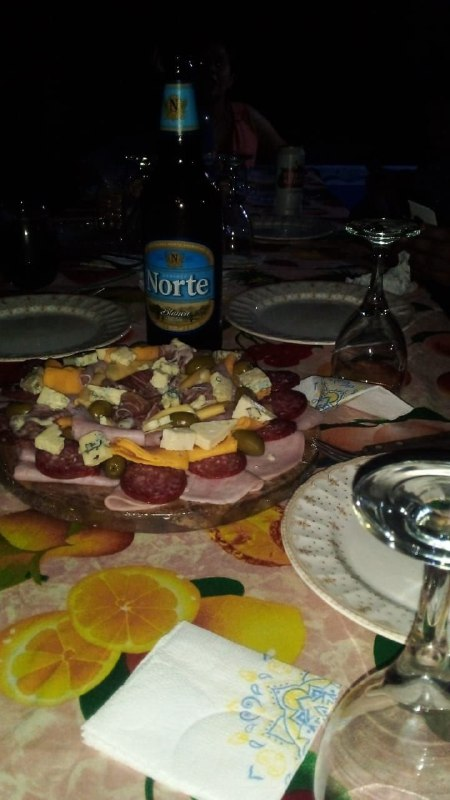 Asimismo el asado el cual se va cocinando muy despacio, porque como se sabe para la picada se la consume muy despacio, entonces el asado se cocina de la misma manera, en este caso dicho asado consiste en vacío de ternera, costilla de ternera o sea de res y costilla de cerdo, pollo, chinchulín y morcilla, todo esto al cocinarse muy despacio, sale muy bien y jugoso.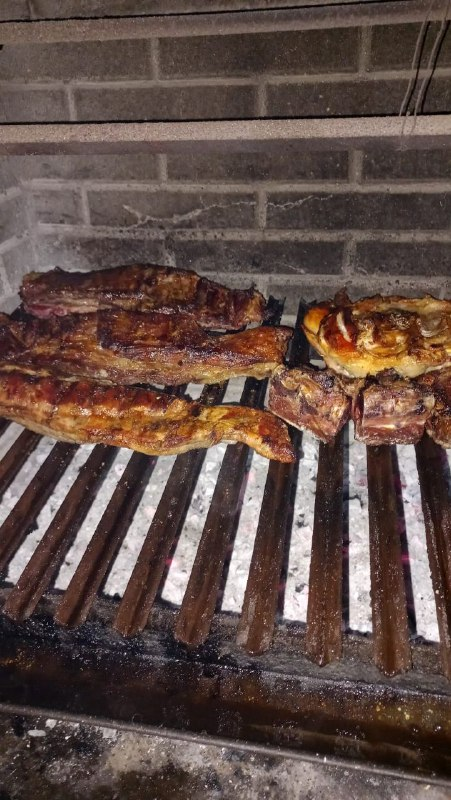 La verdad amigos sale tan jugoso, que al degustar también con una ensalada zanahoria, papa, cebolla morada, tomate y huevo, no quedo nada ni en la parrilla tampoco en la mesa, se debe tener en cuenta la picada que fue abundante, pero lo que pasa que cuando se cocina muy bien todo no queda nada jajajaja, el detalle del chinchulín bien cocinado y la morcilla vasca la cual esta rellena con sangre, nuez, pasas de uva y todo los otros condimentos a punto.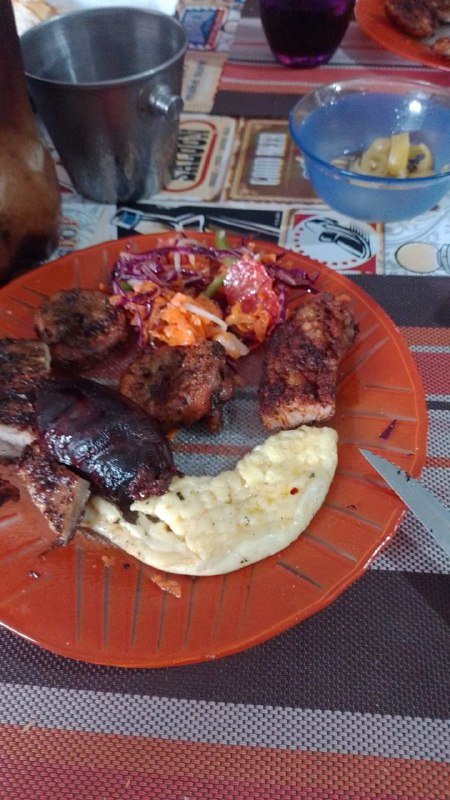 De esta manera es un día sábado mas en mi familia, compartiendo entre todos un exquisito almuerzo.
MUCHAS GRACIAS POR LEERME Y SEGUIRME, QUE UN HERMOZO SABADO EN FAMILIA.
TRANSLATED INTO ENGLISH.
Good morning and good start of the weekend, as every Saturday when not working, it is good as they are on Sundays, and as far as possible we get together the whole family, the reason is to share a lunch, as in this case, first the picada which consists of, first the picada which consists of coarse and fine chopped salami, roquefort cheese, cherard cheese, serrano ham, cooked ham, green olives without caroso and at the bottom slices of smoked turkey, the truth all very tasty, to accompany a north beer, the same is from the province of TUCUMAN.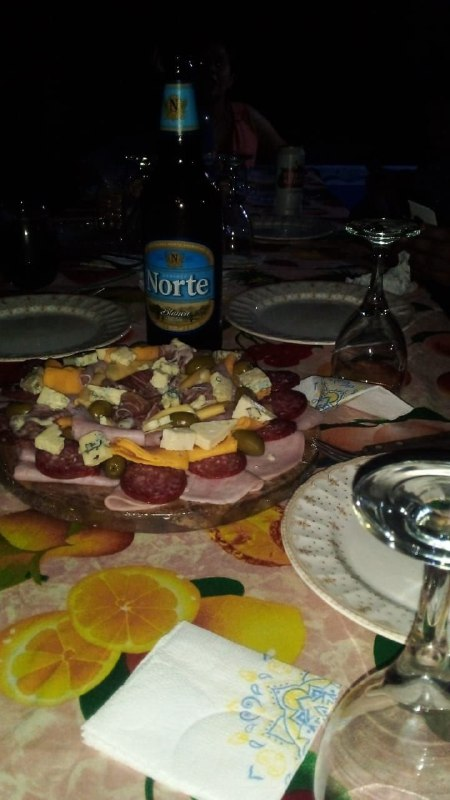 Also the asado which is cooked very slowly, because as it is known for the picada is consumed very slowly, then the asado is cooked in the same way, in this case the asado consists of beef vacuum, beef ribs or beef and pork ribs, chicken, chinchulín and blood sausage, all this to cook very slowly, it comes out very well and juicy.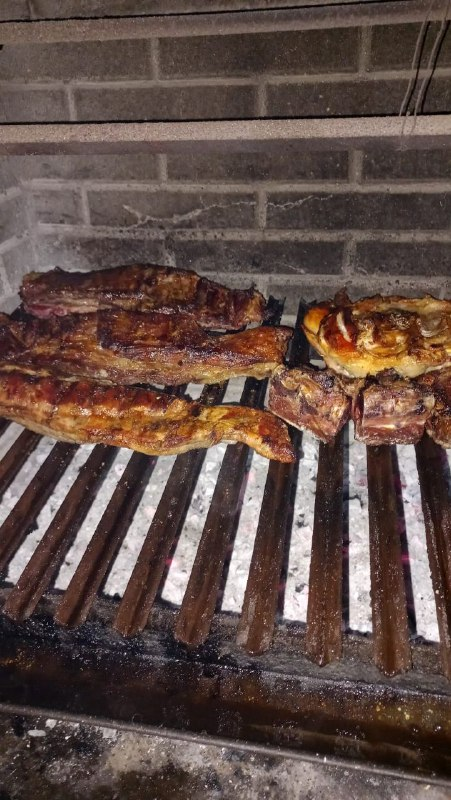 The truth my friends is so juicy that when we tasted it with a salad of carrot, potato, red onion, tomato and egg, there was nothing left on the grill or on the table, it must be taken into account that the chopping was abundant, but what happens when everything is cooked very well there is nothing left, hahaha, the detail of the well cooked chinchulín and the Basque blood sausage which is stuffed with blood, walnuts, raisins and all the other condiments to the point.
So this is just another Saturday day in my family, sharing a delicious lunch together.
THANK YOU VERY MUCH FOR READING AND FOLLOWING ME, HAVE A GREAT SATURDAY WITH YOUR FAMILY.