Hola a todos los componentes de esta bella comunidad de HIVE, hoy por ser un día muy especial como les dije, porque se conmemora el día del padre, es tal el agasajo que me hicieron con un buen desayuno, el cual lo disfrute en la cama, bueno para mi en lo personal tanto el día del padre como el día de la madre o del abuelo, son todos los días del año, pero en esta ocasión es un día del año, tanto para las familias como para todos los comerciantes, los cuales en estos festejos tienen que vender un poco para poder subsistir, sabemos que la pandemia hasta ahora produjo muchos cierres de negocios, entonces todo eso por la baja venta, por el escaso movimiento de la masa de personas.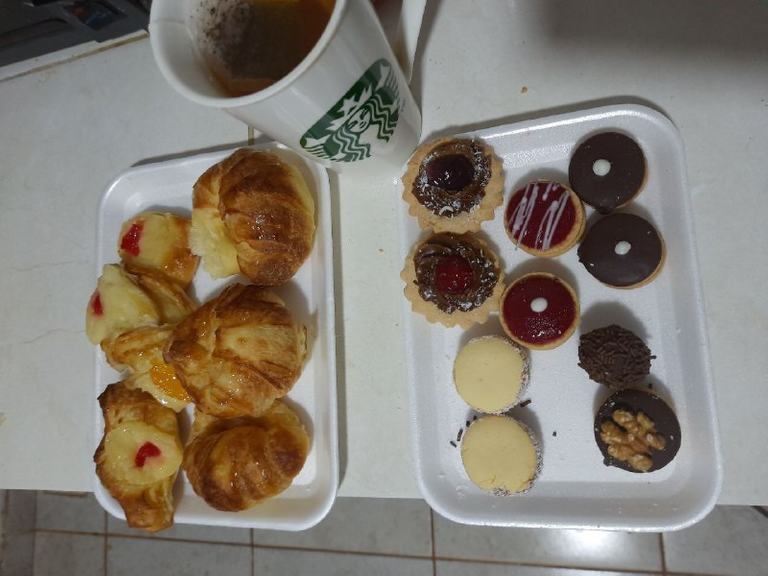 Como ven en la foto, mi desayuno preferido es el te, en este caso acompañado con medialunas de facturas y unas mazas secas, con chocolate, con nuez, con almendra, con guinda, con dulce de leche, en la medida que podamos disfrutemos de todo esto, el hoy sin esperar el mañana, porque el mañana puede ser tarde, así que queridos amigos que disfruten los que son padres y en familia, la cual es nuestro sustento del día a día, por eso a esos padres les digo FELIZ DIA DEL PADRE Y QUE LA PASEN BIEN EN FAMILIA.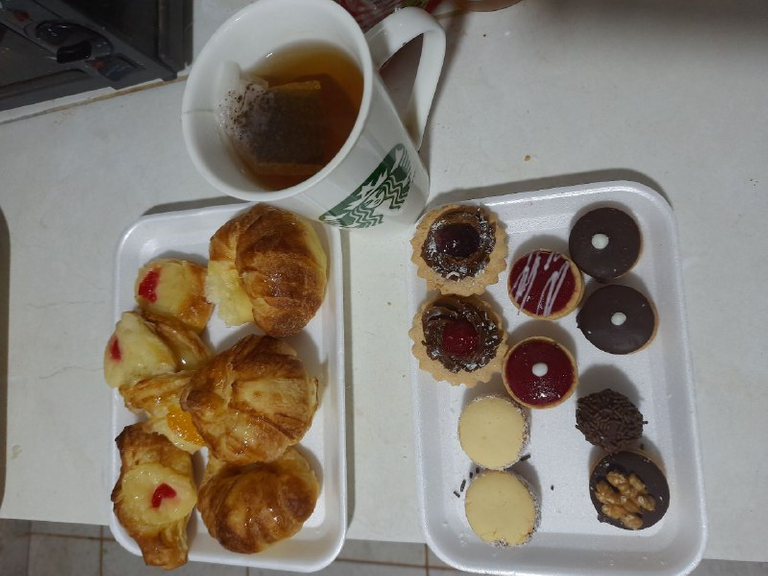 QUE TENGAN UN BENDECIDO DIA, Y LES DOY MUCHAS GRACIAS POR SEGUIRME Y LEERME, MUCHAS FELICIDADES.
TRANSLATE IN ENGLISH.
Hello to all the components of this beautiful HIVE community, today for being a very special day as I told you, because it is celebrated on Father's Day, such is the entertainment that they made me with a good breakfast, which I enjoyed in bed , well for me personally, both father's day and mother's or grandfather's day are every day of the year, but this time it is a day of the year, both for families and for all merchants, Who in these celebrations have to sell a little to be able to survive, we know that the pandemic until now produced many business closures, so all this due to low sales, due to the scarce movement of the mass of people.
! [image.png] (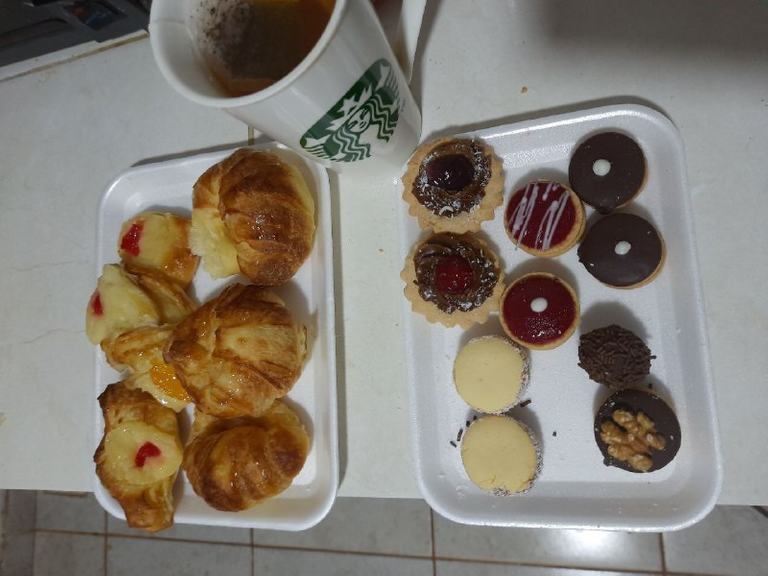 )
As you can see in the photo, my favorite breakfast is tea, in this case accompanied with croissants of invoices and some dry maces, with chocolate, with walnuts, with almonds, with cherry, with dulce de leche, to the extent that we can enjoy it. All this, today without waiting for tomorrow, because tomorrow may be late, so dear friends, let those who are parents and family enjoy, which is our daily sustenance, that's why I say HAPPY DAY to those parents FROM THE FATHER AND HAVE FUN WITH THE FAMILY.
! [image.png] (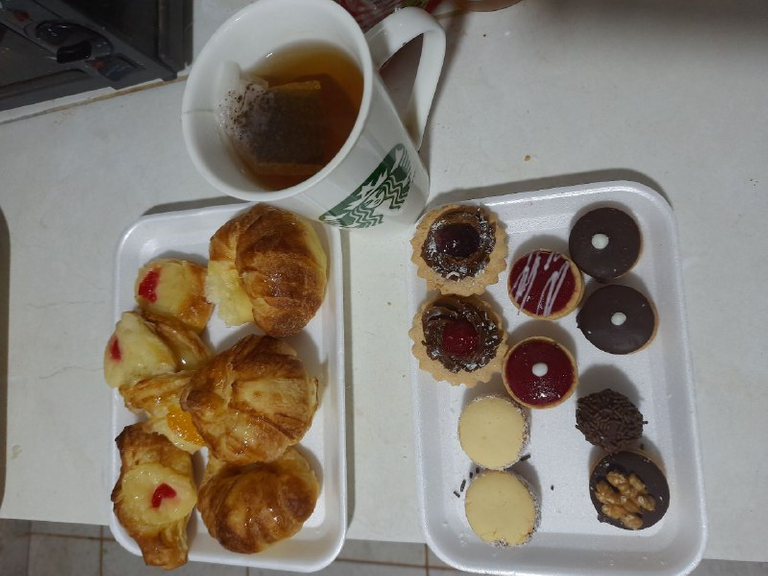 )
HAVE A BLESSED DAY, AND I THANK YOU SO MUCH FOR FOLLOWING AND READING ME, CONGRATULATIONS.