Hola queridos amigos y seguidores de esta gran plataforma social, en la cual al interactuar como siempre digo, de esa manera llegaremos a nuestro propósito, por ejemplo en lo personal, como dije al interactuar, es despertar un día domingo y compartir en familia un delicioso desayuno como el que vemos en la fotografía, un sabroso café con leche, bien espumante, con medialunas de manteca y de grasa, pero lo que a mi mas me agrada, es lo que veremos en la siguiente foto.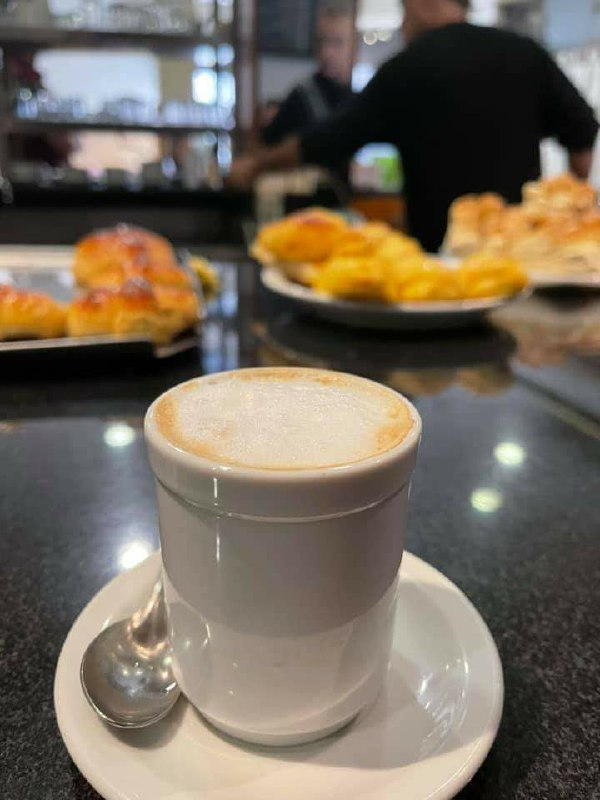 Así en amigos esta porción de tarta esta preparada de la siguiente manera y sus ingredientes son:
Masa comprada o sea la tapa
Kiwi
Edulcorante
Mermelada de arándanos
Tomamos la fruta de kiwi, con un tenedor la presionamos hasta que quede una pasta, luego lo mesclamos con la mermelada de arándanos, le colocamos el edulcorante, luego tomamos un fuente, donde le colocamos muy poco aceite, lo esparcimos, le ponemos una de la partes de la masa, le agregamos el relleno antes mencionado, cuanto esta esparcido le colocamos la otra parte de la masa o sea la tapa, le pinchamos con un tenedor y lo colocamos en el horno, cuando notamos que toma un color amarronado, lo quitamos, dejamos enfriarse y luego lo cortamos en porciones, de esta manera como se ve en la foto, para luego degustar de la misma.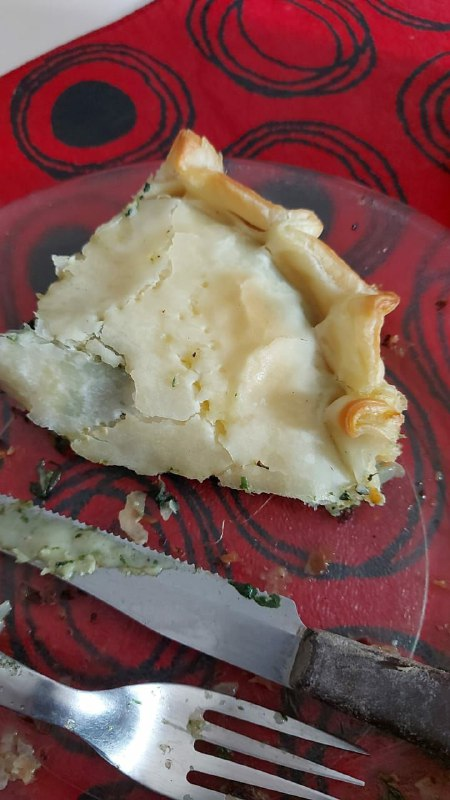 Así es un despertar de un día domingo en familia, acompañado de un buen desayuno, por cierto muy especial, de ser así si les agrado no dejen de efectuar sus comentarios referente al mismo.
GRACIAS POR LEERME Y COMENTAR QUE TENGAN UN BENDECIDO DOMINGO EN FAMILIA.
TRANSLATED IN ENGLISH.
Hello dear friends and followers of this great social platform, in which by interacting as I always say, in that way we will reach our purpose, for example personally, as I said when interacting, is to wake up on a Sunday and share a delicious family Breakfast like the one we see in the photograph, a tasty coffee with milk, well sparkling, with croissants of butter and fat, but what I like the most is what we will see in the next photo.
! [image.png] (https://files.peakd.com/file/peakd-hive/comandoyeya/23vi1fAfYG5R44oRwGWUqpHkmfVw6D2Ydo6ZvvLPwmLmcTT4z6pcLF4qUj9PWFhf9jZ1N.)
So in friends this portion of cake is prepared in the following way and its ingredients are:
Purchased dough or the lid
Kiwi
Sweetener
Blueberry jam
We take the kiwi fruit, with a fork we press it until it is a paste, then we mix it with the blueberry jam, we put the sweetener, then we take a source, where we put very little oil, we spread it, we put one of the parts of the dough, we add the aforementioned filling, when it is spread we place the other part of the dough or the lid, we prick it with a fork and place it in the oven, when we notice that it takes a brownish color, it We remove, let it cool down and then we cut it into portions, in this way as seen in the photo, and then taste it.
! [image.png] (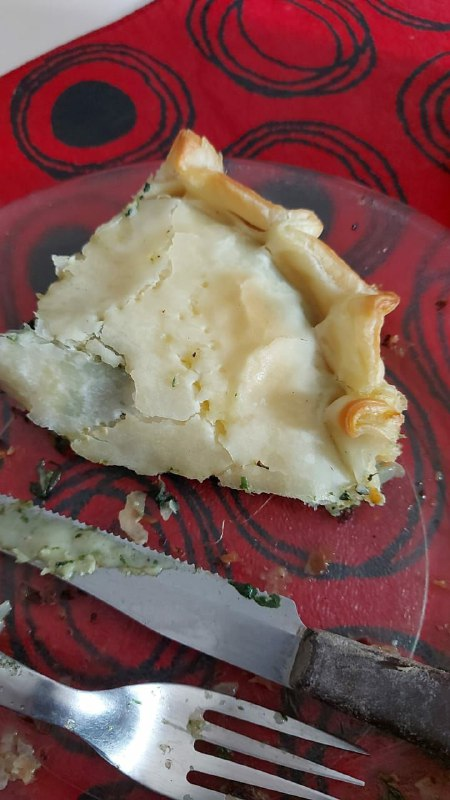 )
This is how it is to wake up on a Sunday with the family, accompanied by a good breakfast, very special by the way, if so, if you like it, do not stop making your comments regarding it.
THANK YOU FOR READING AND COMMENTING THAT YOU HAVE A BLESSED SUNDAY WITH THE FAMILY.