Hola a todos, hoy por ser domingo y luego de venir a batallando comidas como asado, puchero de carne de red con verduras, etc. comenzare el día con desayuno, el cual me da nostalgia porque el mismo Hera de niño uno de mis mas apreciados desayuno, que me lo hacia mi madre, el cual es de la siguiente manera:
Leche chocolatada, rebajada con un poco de leche.
Galletitas mana, solas, rellenas con chocolates y rellenas con limón.
A la leche la endulzo con un poco de edulcorante, como se ve en la foto, esto es una replica de cuando tenia mis 6 años de vida, imagínense hace 55 años, por eso amigos lo de la nostalgia, bueno además por exquisito que es dicho desayuno jajaajaj, y la verdad que me hace mucho bien rememorar todo esta vivencia, también con lindos y dulces recuerdos de mi niñez, lo cual hace mucho bien a nuestra alma y a nuestro corazón.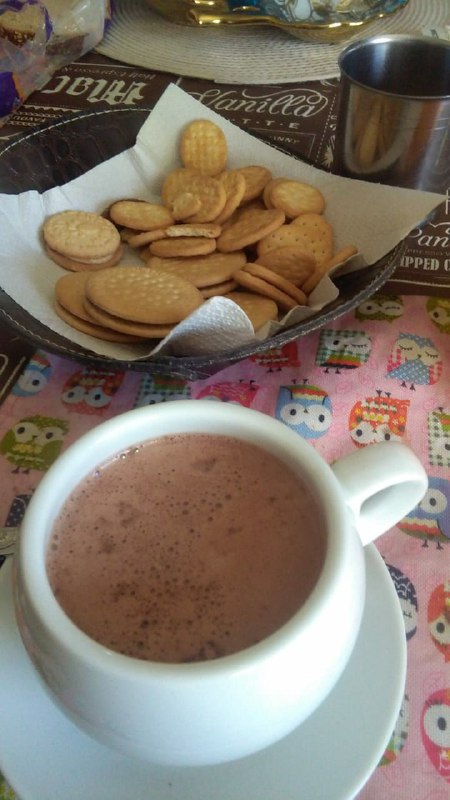 Amigos en lo personal de verdad les digo, que una nostalgia de esta naturaleza, en los tiempos que estamos atravesando debido a esta pandemia, del covid 19, no fortalece para seguir subsistiendo.
De manera que si les agrado dicha publicación, no dejen de expresar sus comentarios.
MUCHAS GRACIAS POR LEERME Y SEGUIRME, BENDECIDO DOMINGO.
TRANSLATED TO ENGLISH.
Hello everyone, today being Sunday and after coming to battle foods such as barbecue, stew of red meat with vegetables, etc. I will start the day with breakfast, which makes me nostalgic because Hera himself as a child was one of my most appreciated breakfast, which my mother made me, which is as follows:
Chocolate milk, shaved with a little milk.
Cookies mana, alone, filled with chocolates and filled with lemon.
I sweeten the milk with a little sweetener, as seen in the photo, this is a replica of when I was 6 years old, imagine 55 years ago, that's why friends about nostalgia, well, as exquisite as it is said breakfast hahahaha, and the truth is that it does me a lot of good to remember all this experience, also with beautiful and sweet memories of my childhood, which does a lot of good to our soul and our heart.
! [image.png] (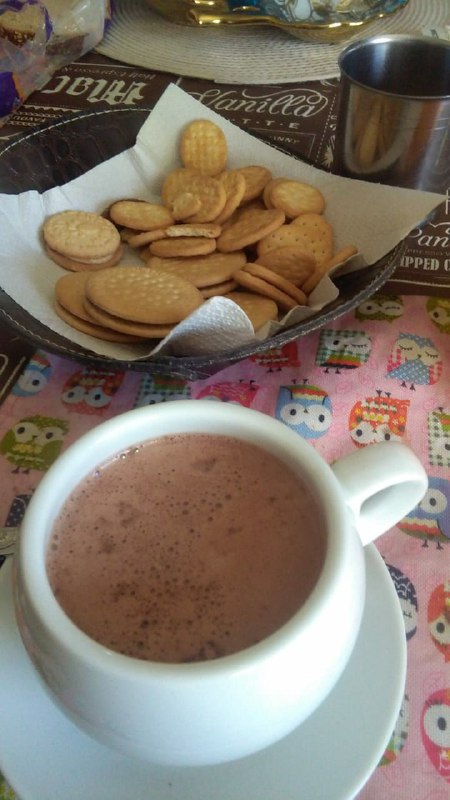 )
Personally, I really tell you that a nostalgia of this nature, in the times that we are going through due to this pandemic, of Covid 19, does not strengthen to continue surviving.
So if you like this publication, do not stop expressing your comments.
THANK YOU SO MUCH FOR READING AND FOLLOWING ME, BLESSED SUNDAY.