Buenos días a todos los integrantes de esta gran comunidad, a los amigos, a los que me siguen, a los que me leen, en definitiva a todos, porque para mi la palabra todos es sinónimo de grandeza, inteligencia, amor y sobre todo subsistencia, que lo que estamos practicando estos últimos tiempos, debido a esta gran pandemia que no nos da respiro alguno, pero sabemos que hay uno que todo lo puede y el hará que esto se termine, el es el SEÑOR DIOS.
De tal manera amigos que tenemos que respetar y poner en practica el protocolo establecido, por tal motivo en lo personal al no salir constantemente de mi casa, me lleva a ser mas creativo, en todo sentido, como en este caso el de cocinar este sabroso chupín de pez pollo, en el cual utilice los siguientes ingredientes.
Pescado fresco-pez pollo, de mar-
Cebolla
Cebolla de verdeo
Morron rojo
Ajo
Papa
Tomate maduro pelado
Especias varias, pimienta, aja molido, cúrcuma, condimento para pescado y un poquito de nuez moscada.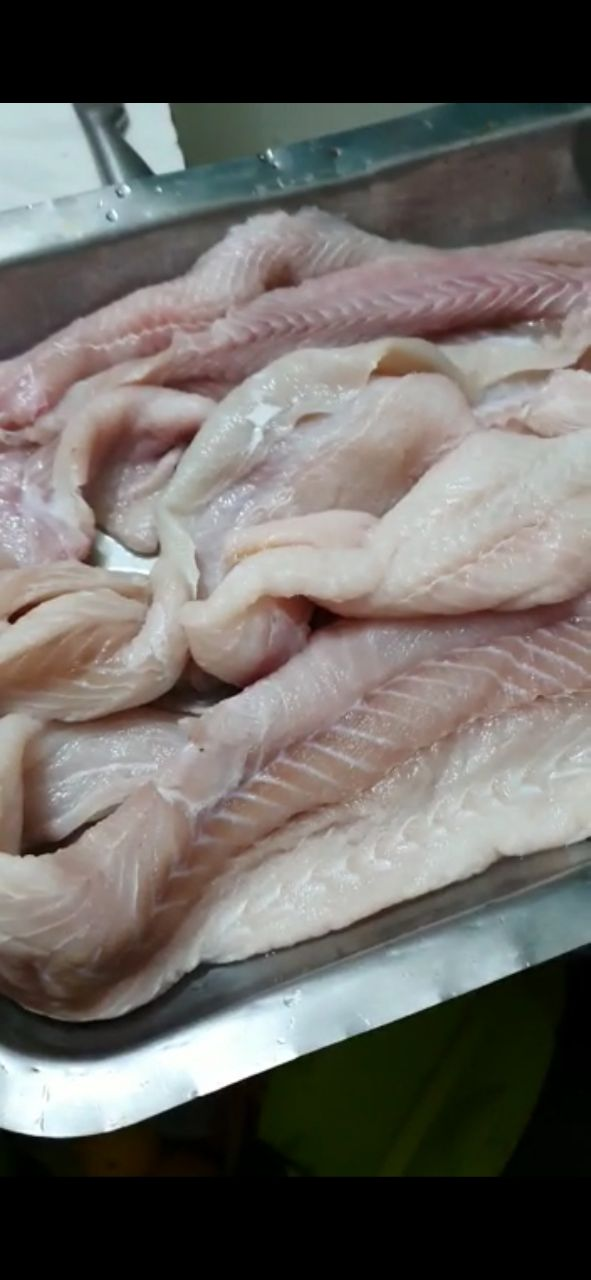 Para comenzar a cocinar es de la siguiente manera, lavamos bien el pescado con agua tibia, lo trozamos según las porciones, tomamos la olla, la colocamos al fuego, vertemos un poco de aceite, colocamos la cebolla, el ajo, la sal, el morrón, la cebolla de verdeo, el tomate pelado, le agregamos agua caliente, luego colocamos la papa, cuando esta casi esta, colocamos el pescado, los condimentos varios, tapamos dicha olla, dejamos que se cocine hasta que vemos la papa blanda y el pescado cocido, apagamos el fuego, dejamos unos 10 minutos todavía tapada dicha olla, para que se asiente bien lo que se encuentra en su interior.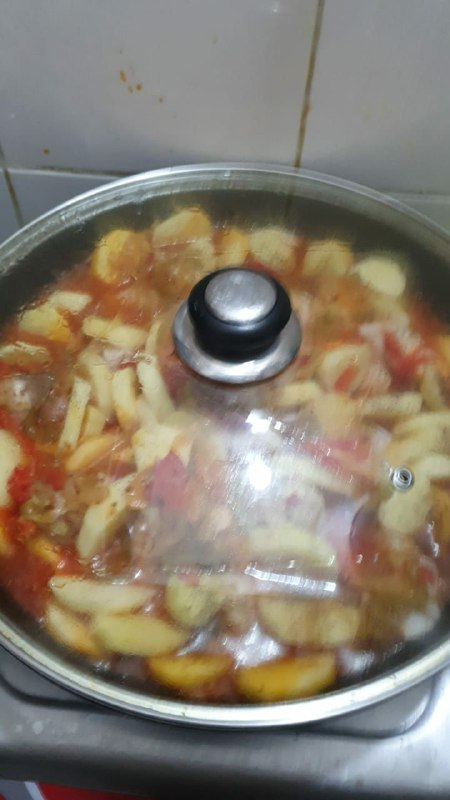 Como vemos en esta foto, al destapar dicha olla vemos que la comida ya esta lista para ser degustada y la verdad que salió. muy sabroso todo, como les decía al principio, a veces renegamos por el hecho de que permanezcamos en casa, es obvio que todo tiene un porque, pero viendo desde otra perspectiva, nos hace ser mas creativos como en mi caso.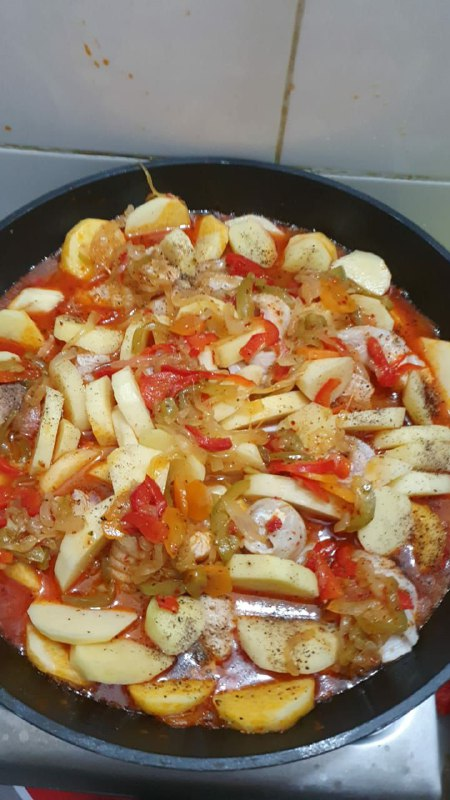 Bueno esta fue una manera mas de cocinar algo exquisito, teniendo siempre en lo personal, si ponemos mucho amor y perseverancia en todo lo que hacemos, sale muy bien, por tal motivo quedo a la espera de sus comentarios y sugerencia.
QUE TENGAN UN BENDECIDO DIA,GRACIAS POR LEERME Y SEGUIRME.
TRANSLATED IN ENGLISH.
Good morning to all the members of this great community, to friends, to those who follow me, to those who read me, in short to everyone, because for me the word everyone is synonymous with greatness, intelligence, love and above all subsistence What we are practicing these last times, due to this great pandemic that does not give us any respite, but we know that there is one who can do everything and he will make this end, he is the LORD GOD.
In such a way friends that we have to respect and put into practice the established protocol, for this reason personally by not constantly leaving my house, it leads me to be more creative, in every sense, as in this case cooking this tasty chicken fish lollipop, in which I use the following ingredients.
Fresh fish-chicken fish, from the sea-
Onion
Green onion
Red bell
Garlic
Dad
Peeled ripe tomato
Various spices, pepper, ground garlic, turmeric, fish seasoning and a little nutmeg.
! [image.png] (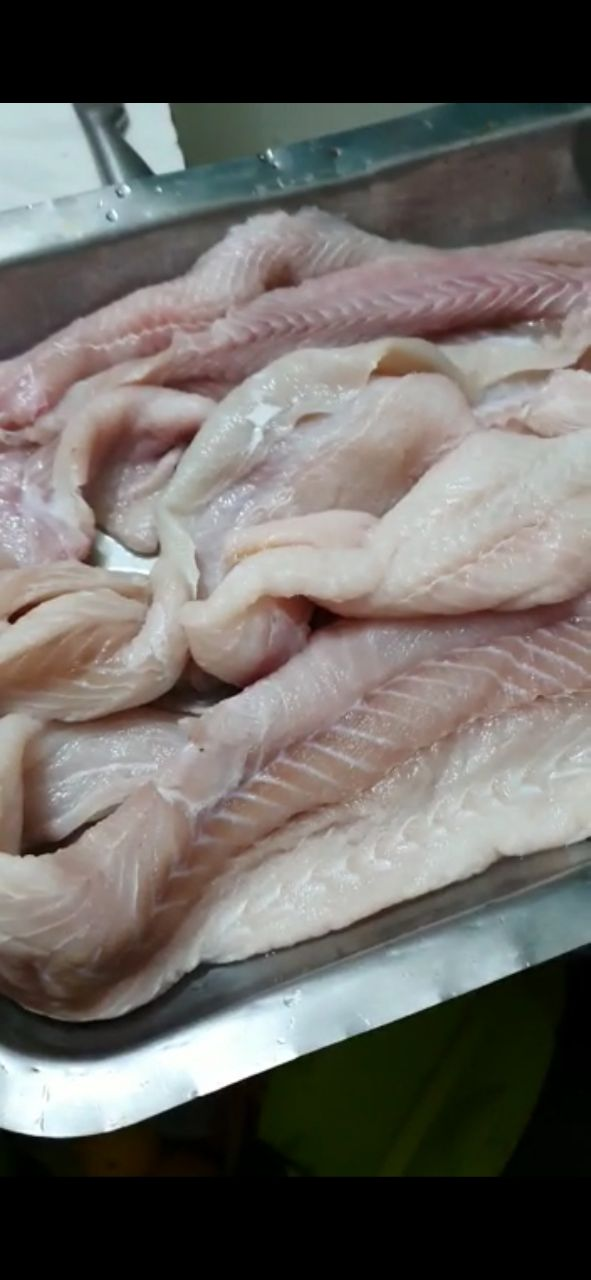 )
To start cooking is as follows, wash the fish well with warm water, cut it according to the portions, take the pot, place it on the fire, pour a little oil, place the onion, garlic, salt, the bell pepper, green onion, peeled tomato, we add hot water, then we put the potato, when it is almost there, we put the fish, the various seasonings, we cover said pot, we let it cook until we see the soft potato and the Cooked fish, we turn off the heat, leave the pot still covered for about 10 minutes, so that what is inside it settles well.
! [image.png] (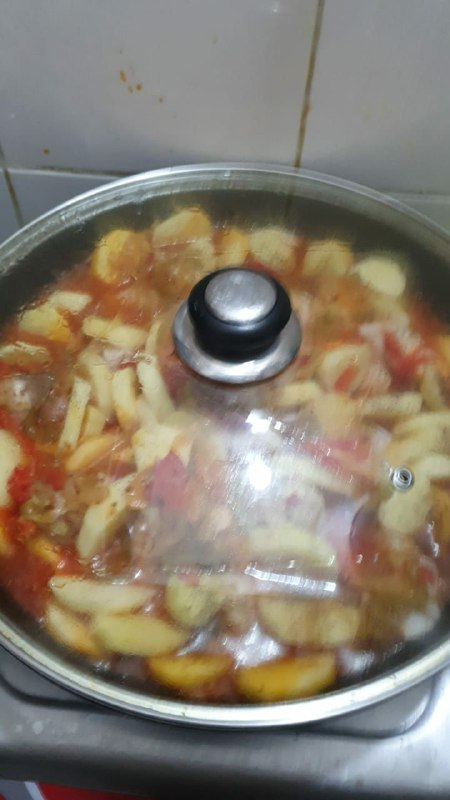 )
As we see in this photo, when uncovering said pot we see that the food is already ready to be tasted and the truth is that it came out. Everything is very tasty, as I said at the beginning, sometimes we deny the fact that we stay at home, it is obvious that everything has a reason, but looking from another perspective, it makes us more creative as in my case.
! [image.png] (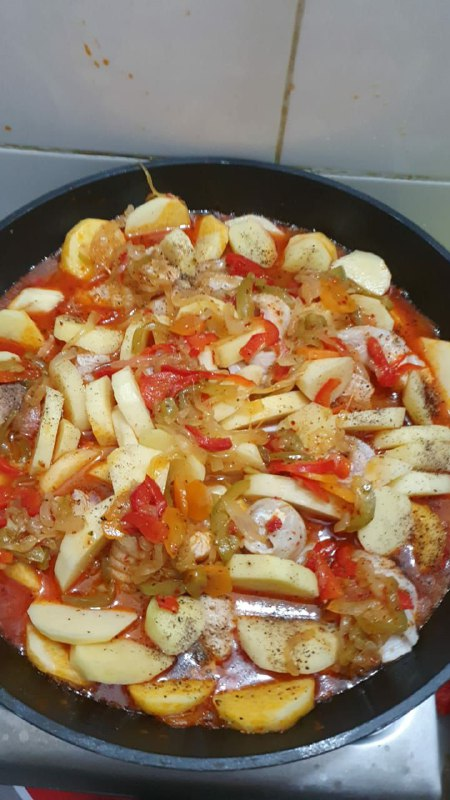 )
Well, this was one more way to cook something exquisite, always having a personal, if we put a lot of love and perseverance in everything we do, it turns out very well, for this reason I am waiting for your comments and suggestions.
HAVE A BLESSED DAY, THANK YOU FOR READING AND FOLLOWING ME.