Buenos días a todos, por fin llego el fin de semana, bueno el sábado, como lo digo en otras ocasiones siempre existe un permitido, mas cuando de comida se trata, como lo este sabroso asado el cual consiste en una tira ancha de costilla de novillo, pollo, chorizo casero de carne de res, y de carne de cerdo y riñón, el cual nunca debe faltar, digo esto porque a todos nos agrada el mismo, por supuesto si lo cocinamos como corresponde.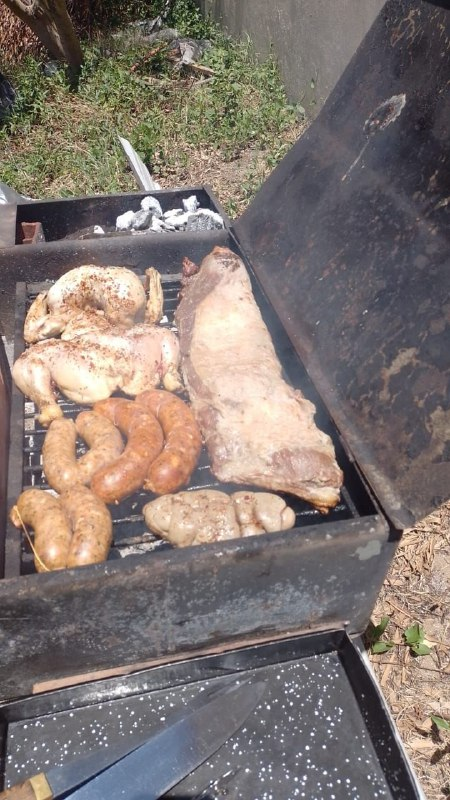 Como siempre al tratarse de cocinar un asado, se prende el fuego, en este caso carbón vegetal, para no utilizar leños, los cuales son extraídos de arboles y esos arboles son lo que nos cuidan y dan el oxigeno, porque la verdad es lo que nos sostiene, si nos falta el oxigeno, dejaríamos de existir es por eso que siempre utilizo carbón vegetal, además la carne sale mucho mas tierna porque al tener mayor temperatura es muy poco lo que se utiliza, para cocinar dicha carne.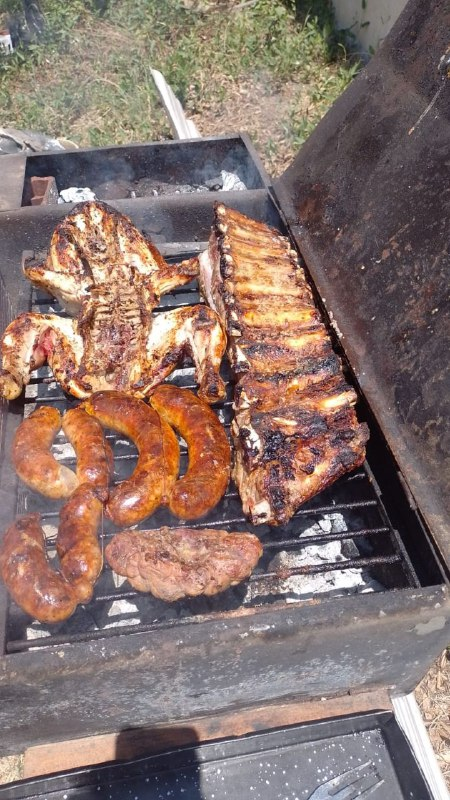 Una ves que damos vuelta la carne observen el color que tiene, ese es el punto justo de cuando ya esta cocinada de un lado, ahora faltaría del otro, cuando tome ese color es porque ya podemos comenzar a degustarla, para darle mas sabor el riñón se le agrega ahora que se le dio vuelta un poco de perejil, ajo, aceite de oliva y sal a gusto.
MUCHAS GRACIAS POR SEGUIRME Y LEERME, QUE TENGAN UN BUEN SABADO EN FAMILIA.
TRANSLATED INTO ENGLISH
Good morning everyone, finally the weekend is here, well Saturday, as I say on other occasions there is always a permitted, but when it comes to food, as this tasty roast which consists of a wide strip of beef rib, chicken, homemade beef sausage, pork and kidney, which should never miss, I say this because we all like the same, of course if we cook it accordingly.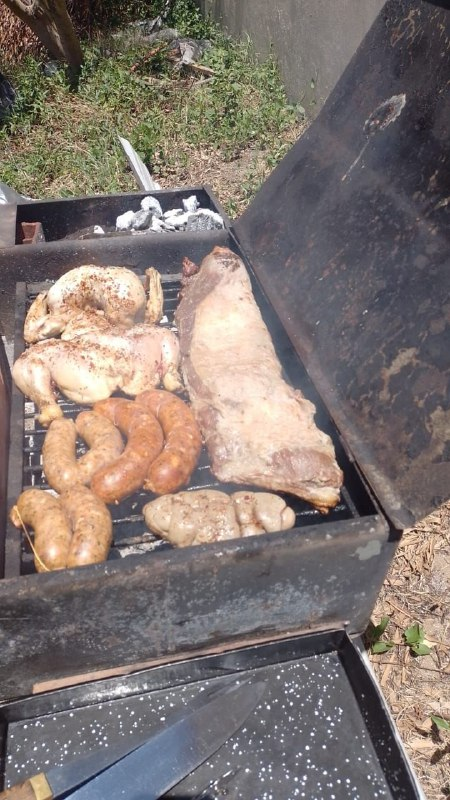 As always when it comes to cooking a roast, the fire is lit, in this case charcoal, not to use logs, which are extracted from trees and those trees are what take care of us and give us oxygen, because the truth is what sustains us, if we lack oxygen, we would cease to exist is why I always use charcoal, plus the meat comes out much more tender because having higher temperature is very little that is used to cook the meat.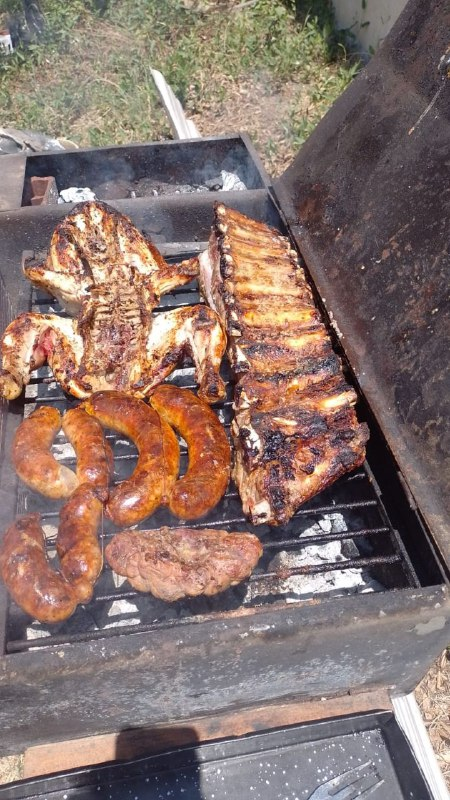 Once we turn the meat, observe the color it has, that is the right point when it is cooked on one side, now it would be missing on the other side, when it takes that color is because we can begin to taste it, to give more flavor to the kidney is added now that it was turned a little parsley, garlic, olive oil and salt to taste.
THANK YOU VERY MUCH FOR FOLLOWING ME AND READING, HAVE A NICE SATURDAY WITH YOUR FAMILY.