Hola a todos, para los que me siguen como lo han leído en mi publicación del día de ayer, don la misma consistía en compartir un sabroso asado con mandioca con la llegada de unos amigos, y hoy para empezar el fin de semana, un sabroso puchero con carne de red y verduras, sus ingredientes son:
Carne de red
Choclo
Batata
Papa
Zapallo
Cebolla
Zanahoria
Sal
Aceite de oliva
Condimentos varios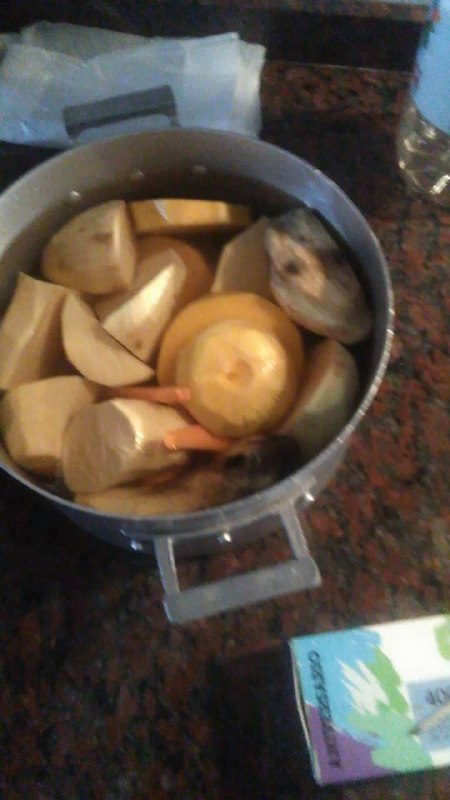 Comenzamos por hervir en una olla la batata y la papa, también el choclo y la zanahoria.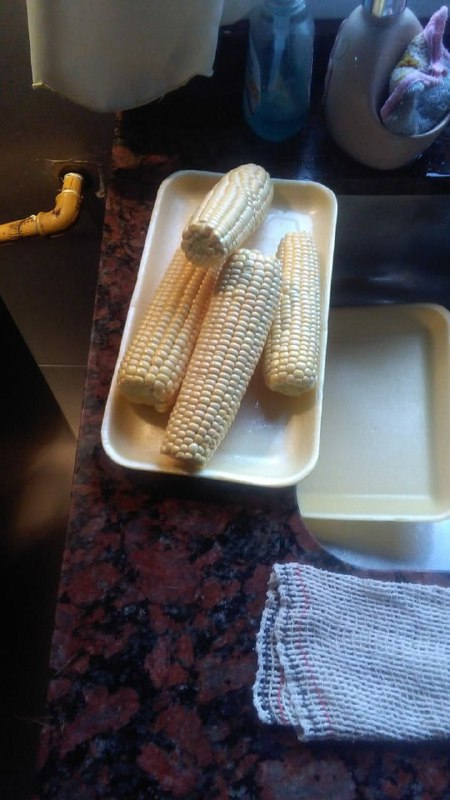 Luego colocamos en otra olla, un poco de aceite de oliva, la cebolla bien cortada, la sal, la carne red, le damos vueltas para que se mesclen bien, luego le vamos agregando agua caliente y los condimentos varios, cuando notamos que la carne de red ya esta cocinada, le agregamos lo que habíamos hervido en la otra olla o sea el choclo, la papa, la batata y el choclo, también el zapallo
de esa manera tapamos dicha olla y dejamos para que se cocine bien, cuando notamos que la carne ya esta blanda, es porque esta todo cocinado.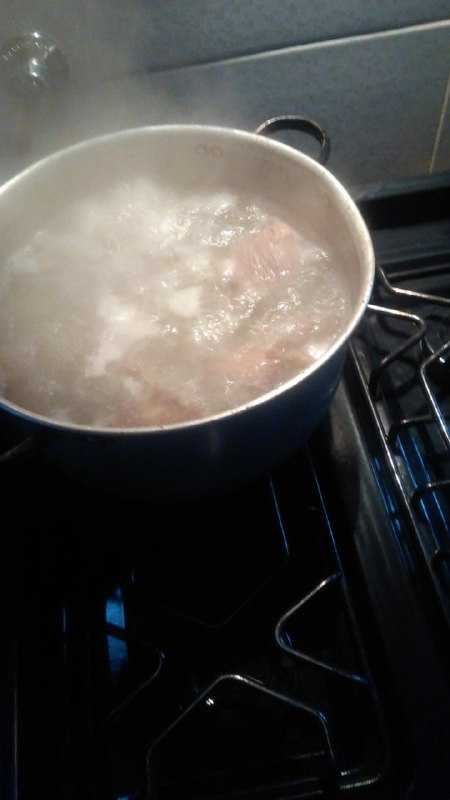 Dejamos la olla tapada unos 15 minutos para que de esta manera, se asiente todo, luego servimos en una fuente, tal cual se ve en la foto o sea la parte solida y comenzamos a degustar con la sopa que quedo en la olla, para luego servirnos lo que se ve en la foto o sea la parte del puchero, que se ve muy exquisito.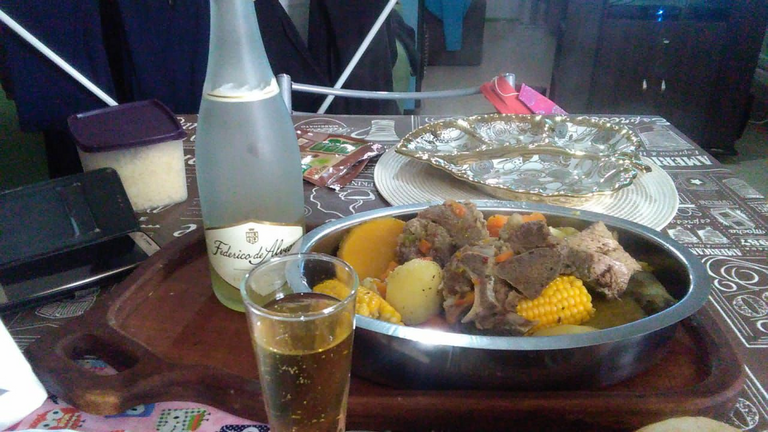 De esta manera de cocinar tenemos la parte de la sopa, luego de retirar de la olla la parte solida para luego seguir con el resto que seria, la carne, el choclo, la papa, la batata, la zanahoria
el zapallo, etc. como ven es todo con muchos nutrientes.
Así que de haberles agradado esta manera de cocinar un sabroso puchero de carne de red con verduras, me queda solamente quedar a la espera para leer sus apreciados comentarios.
MUCHAS GRACIAS POR LEERME Y SEGUIRME, BUEN COMIENZO DE SEMANA.
TRANSLATED TO ENGLISH.
Hello everyone, for those who follow me as you have read in my post yesterday, it consisted of sharing a tasty roast with cassava with the arrival of some friends, and today to start the weekend, a tasty stew with red meat and vegetables, its ingredients are:
Red meat
Corn
Sweet potato
Dad
Squash
Onion
Carrot
Salt
Olive oil
Various seasonings
! [image.png] (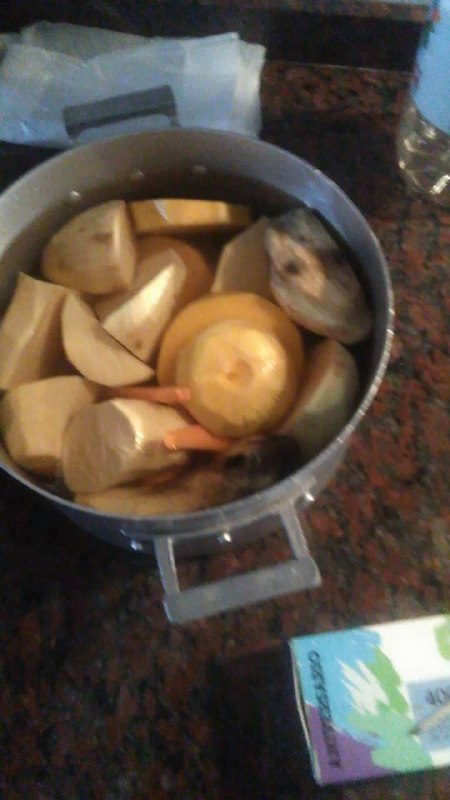 )
We start by boiling the sweet potato and the potato in a pot, also the corn and the carrot.
! [image.png] (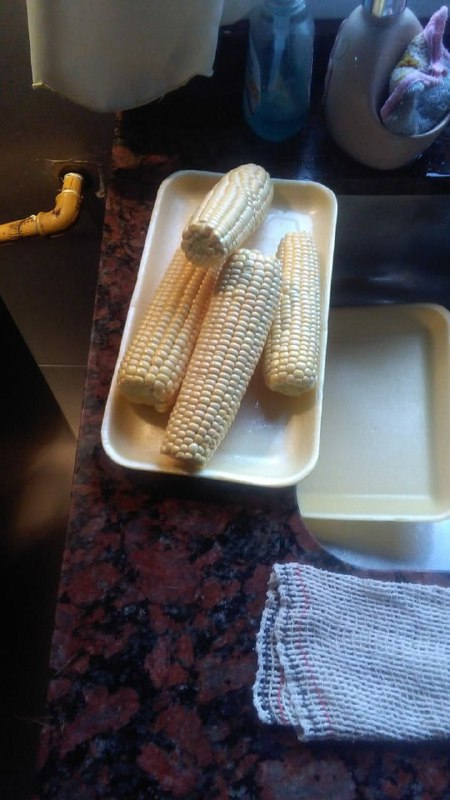 )
Then we place in another pot, a little olive oil, the well-cut onion, the salt, the red meat, we turn it around so that they mix well, then we add hot water and the various seasonings, when we notice that the meat Red is already cooked, we add what we had boiled in the other pot that is the corn, the potato, the sweet potato and the corn, also the pumpkin
In this way we cover said pot and leave it to cook well, when we notice that the meat is already soft, it is because it is all cooked.
! [image.png] (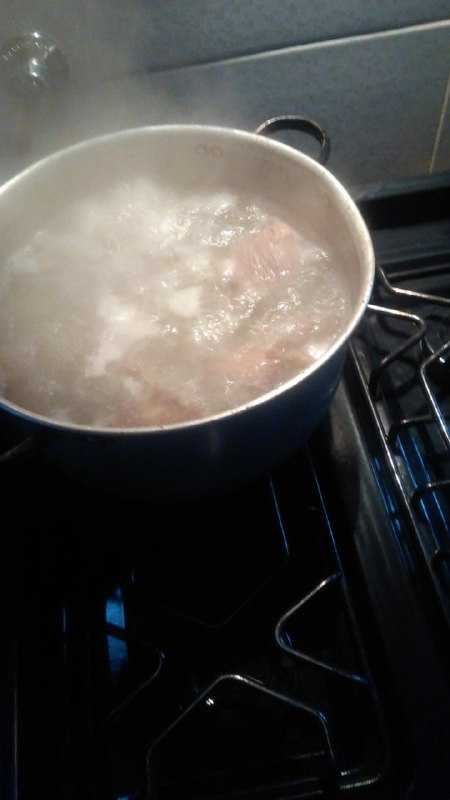 )
We leave the pot covered for about 15 minutes so that in this way, everything settles, then we serve in a source, as seen in the photo or the solid part and we begin to taste with the soup that was left in the pot, and then serve us what you see in the photo or the part of the pot, which looks very exquisite.
! [image.png] (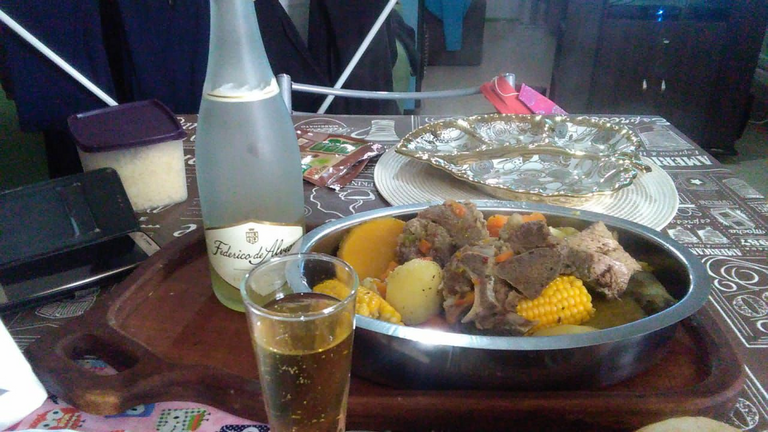 )
In this way of cooking we have the soup part, after removing the solid part from the pot and then continue with the rest that would be, the meat, the corn, the potato, the sweet potato, the carrot
squash, etc. as you can see it is all with many nutrients.
So if you have liked this way of cooking a tasty stew of red meat with vegetables, I can only wait to read your appreciated comments.
THANK YOU VERY MUCH FOR READING AND FOLLOWING ME, GOOD START TO THE WEEK.