Hola a todos los integrantes de esta gran plataforma social, como lo es HIVE, en lo personal a veces me invade la nostalgia, lo digo así porque cuando mi madre vivía , me cocinaba unas milanesas wow, excelentes, por eso lo de la nostalgia , quiero decir con esto que al preparar estas sabrosas milanesas, como lo hacia mi madre lo cual es de la siguiente manera.
Carne de red,
Pan rallado
Huevo
Sal
Ajo
Aji molido
Peregil
Se prepara de la siguiente manera, colocamos el pan rallado en una fuente, en otra colocamos el huevo, la sal, y el ajo con un poco de peregil, mesclamos todo, luego pasamos la carne de red, cortada en fetas, por el huevo y luego por el pan rallado, la freímos en una sarten con aceite, las mismas quedarían como se las ve en la foto.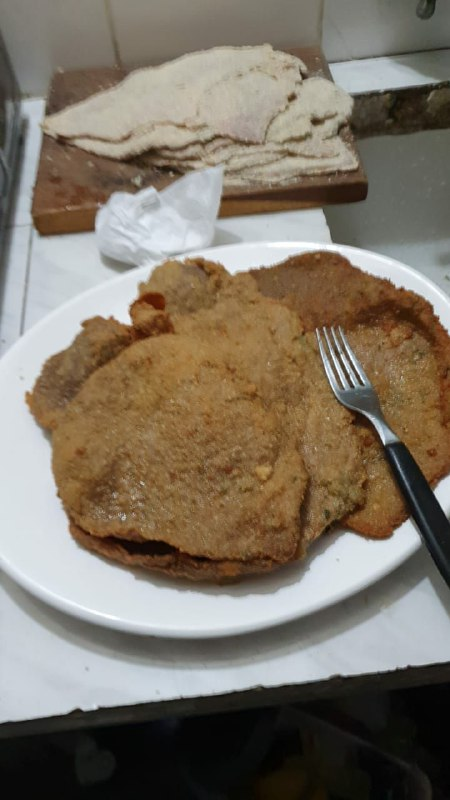 Bueno la ensalada es de la siguiente manera, pelamos y cortamos la papa en daditos, la hervimos también huevo, cuando esta a punto, la colamos y dejamos que se enfrie, pelamos el huevo, tomamos el jamón cocido lo cortamos en pequeños trozos, luego mesclamos todo, le agregamos sal, un poco de aceite de oliva, mayonesa y de esa manera ya tenemos la ensalada para acompañar a la milanesa.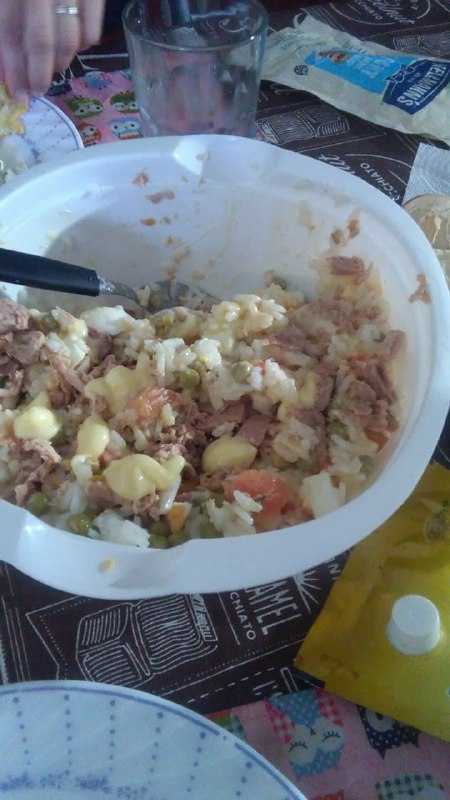 Así que amigos, de esta manera de3gustaremos estas milanesas, las cuales como bien les dije, a veces la nostalgia nos invade jajajaja, pero es para bien, por lo tanto si les agrado esta receta no dejen de efectuar sus publicaciones.
GRACIAS POR LEERME Y SEGUIRME, QUE PASEN UN HERMOSO DIA.
TRANSLATED TO ENGLISH.
Hello to all the members of this great social platform, such as HIVE, personally sometimes nostalgia invades me, I say it like this because when my mother lived, she cooked me some Milanese wow, excellent, that's why the nostalgia thing, I mean by this that when preparing these tasty milanesas, as my mother used to do, which is as follows.
Red meat,
Bread crumbs
Egg
Salt
Garlic
Ground chili
Pilgrim
It is prepared in the following way, we place the breadcrumbs in a source, in another we place the egg, the salt, and the garlic with a little peregil, we mix everything, then we pass the red meat, cut into slices, through the egg and then for the breadcrumbs, we fry it in a pan with oil, they would be as seen in the photo.
! [image.png] (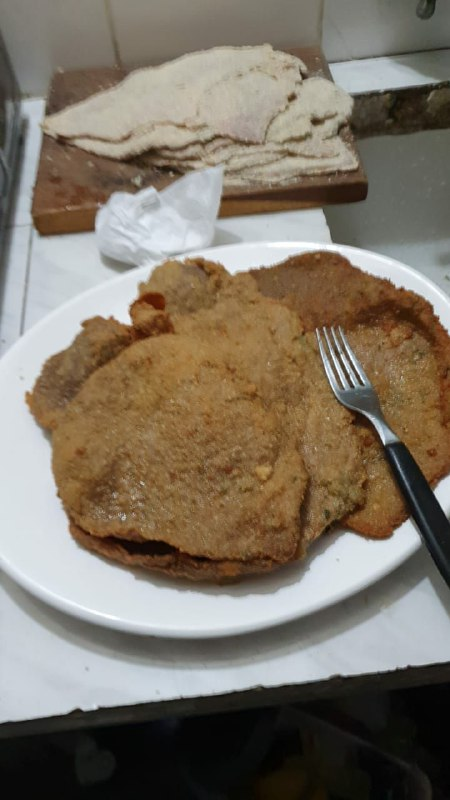 )
Well, the salad is as follows, we peel and cut the potato into small cubes, we also boil the egg, when it is ready, we strain it and let it cool, we peel the egg, we take the cooked ham, we cut it into small pieces, then We mix everything, add salt, a little olive oil, mayonnaise and that way we already have the salad to accompany the Milanese.
! [image.png] (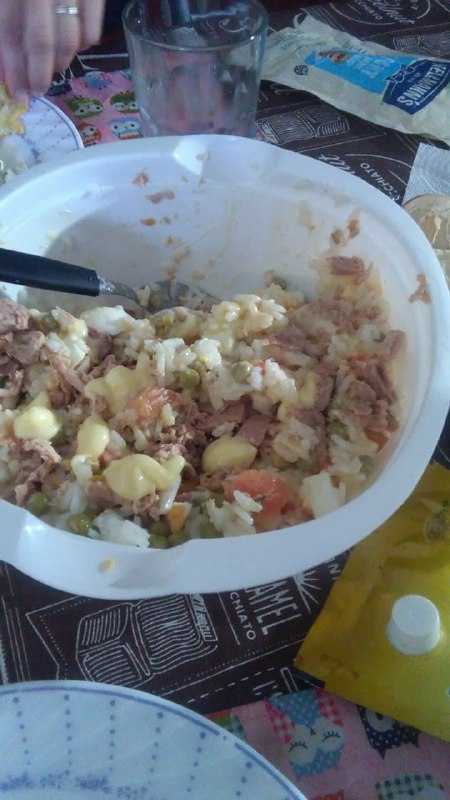 )
So friends, in this way we will taste these Milanese, which, as I told you, sometimes nostalgia invades us hahahaha, but it is for the better, therefore if you like this recipe, do not stop publishing.
THANK YOU FOR READING AND FOLLOWING ME, HAVE A BEAUTIFUL DAY.