Buenos a días a todos los blogueros de esta hermosa comunidad de HIVE, a veces rompemos nuestra dieta, para cambiar el menú, también para no olvidar de ciertas comidas que en lo personal cuando Hera adolescente me agradaba mucho, la misma consiste en la hamburguesa casera que se elabora de la siguiente manera:
Carne molida o carne picada de red, la colocamos en una olla con los siguientes condimentos, ajo, cebolla, condimentos varios, sal, mesclamos todo, dejamos reposar media hora con la olla tapada, luego vamos tomando pequeños trozos de carne o sea lo que seria el tamaño de la hamburguesa, la cual la podemos cocinarla al horno o freírla, que en este caso sale un poco mas pesada por el aceite, luego tomamos el pan lo cortamos al medio, le agregamos aderezos, lechuga y tomate, puede ser huevo, jamón y queso, la carne y tenemos listo para comerla.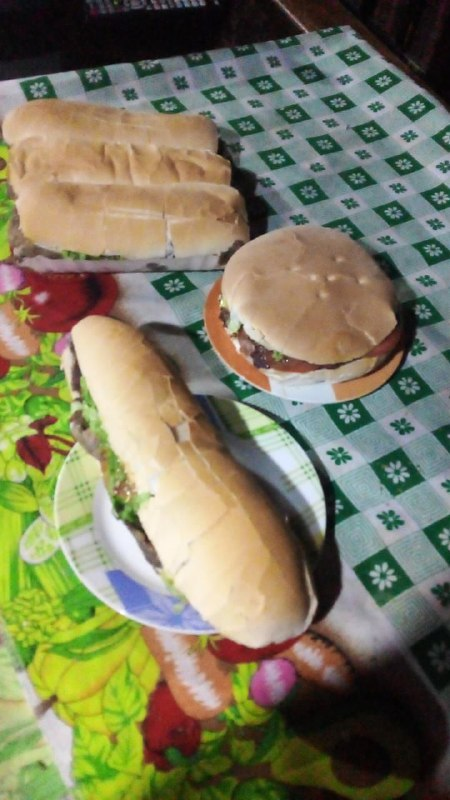 También lomito los cuales en la plancha colocada sobre la cocina, le colocamos le damos vuelta y vuelta, queda bien jugoso, cortamos el pan Felipe y flautita, le agregamos aderezos, lechuga, jamón y queso y tenemos listo, se lo puede consumir con diferentes panes como se ve en la foto.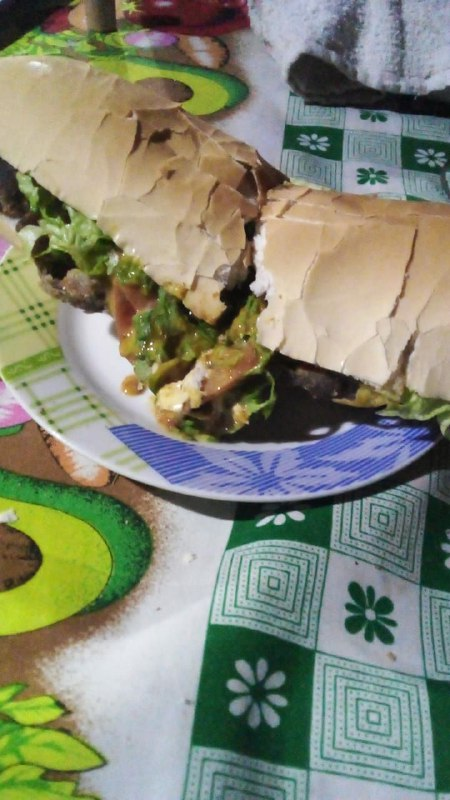 Por cierto amigos esa manera de comer Hera una de mis preferidas y mas sabrosas, como la milanesa jajaaj, bueno a veces la nostalgia nos invade, por lo tanto de haberles agradado esta manera de preparar esta comida, no dejen de efectuar sus apreciados comentarios.
MUCHAS GRACIAS POR SEGUIRME Y LEERME, QUE TENGAN UN EXCELENTE DIA
TRANSLATED TO ENGLISH.
Good morning to all the bloggers of this beautiful HIVE community, sometimes we break our diet, to change the menu, also not to forget certain foods that personally when I liked Hera a teenager, it consists of the homemade hamburger which is made as follows:
Ground meat or minced red meat, we place it in a pot with the following seasonings, garlic, onion, various seasonings, salt, mix everything, let it rest for half an hour with the pot covered, then we take small pieces of meat or whatever It would be the size of the hamburger, which we can cook in the oven or fry, which in this case comes out a little heavier due to the oil, then we take the bread, cut it in half, add dressings, lettuce and tomato, it can be egg , ham and cheese, the meat and we have it ready to eat.
! [image.png] (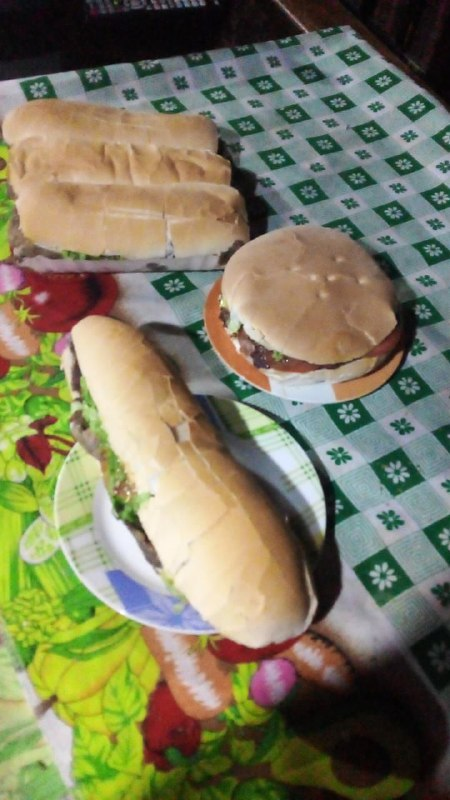 )
Also tenderloin which on the griddle placed on the kitchen, we place it, turn it over and over, it is very juicy, we cut the Felipe bread and flautita, we add dressings, lettuce, ham and cheese and we have it ready, it can be consumed with different breads as seen in the photo.
! [image.png] (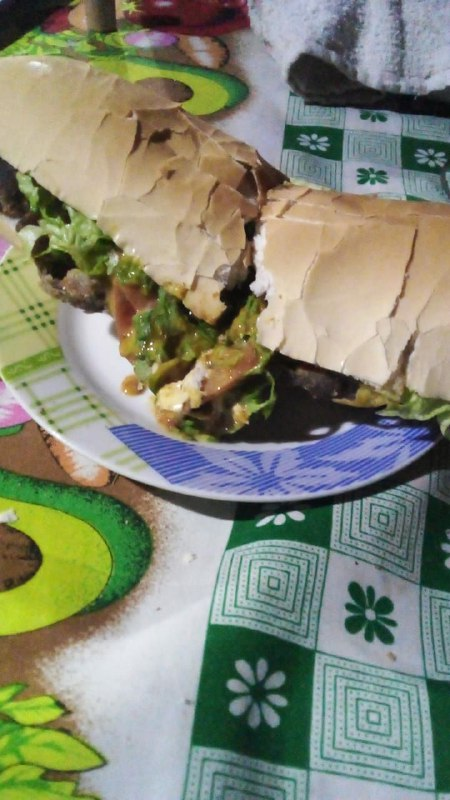 )
By the way friends, that way of eating Hera is one of my favorite and tastiest, like the milanesa jajaaj, well sometimes nostalgia invades us, therefore, having liked this way of preparing this food, do not stop making your appreciated comments.
THANK YOU SO MUCH FOR FOLLOWING AND READING ME, HAVE AN EXCELLENT DAY