Estando de visita en el negocio de un amigo el cual tiene un local de panadería, justo ese día tenia que amasar, me dijo que los amasijos, serian para la elaboración de pan, de torta de pascua y budín, como tengo conocimiento de panadería y repostería, pusimos manos a la obra, lo primero es preparar la masa, así que colocando el agua, la sal, harina en la amasadora, esta comenzó a efectuar su trabajo, una ves que la masa estaba lista.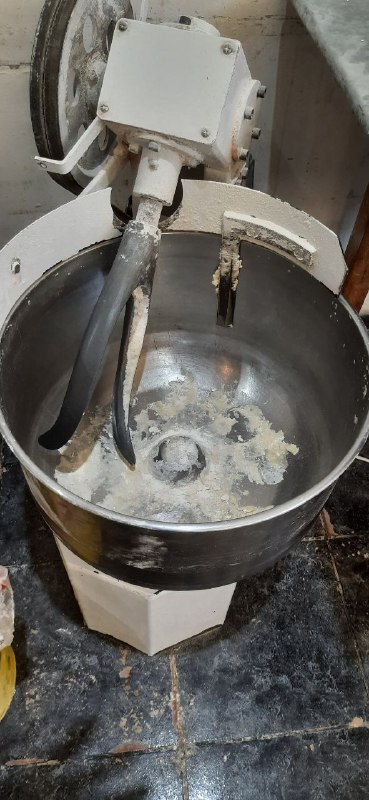 Se procede a tomar de dicha maquina porciones de masa, los cuales se los pasa por la sobadora varias veces hasta que la masa esta lista para la elaboración de pan.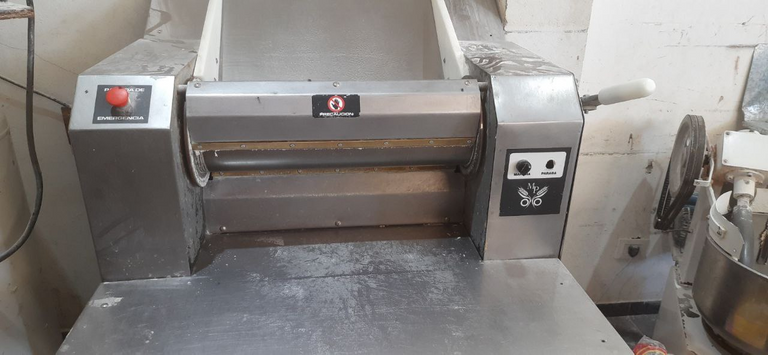 Estos una ves elaborados se los coloca en una lata seria como una bandeja, se los tapa con nailon, el cual al estar el pan caliente y con la temperatura que se les da al taparlos estos se fermentan mas rápido.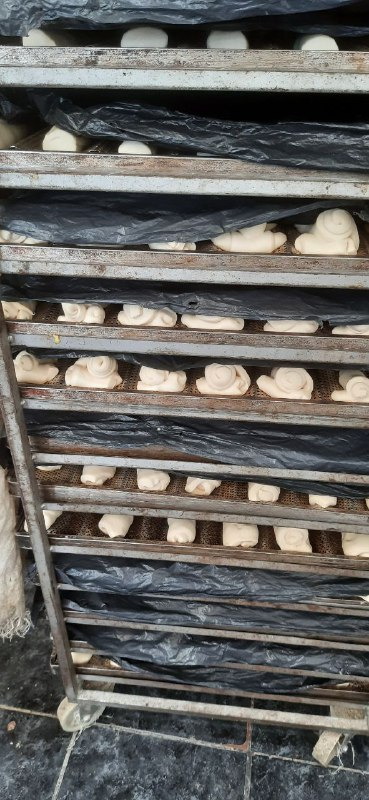 Con la misma masa pero agregándole colorantes, vainillina y mas mantequilla, se procede a hacer las tortas de pascua como se ve en la foto, estas cuando están en las bandejas o latas, se les agrega arriba la crema pastelera y dulces a gusto, a veces se les coloca huevos enteros hervidos.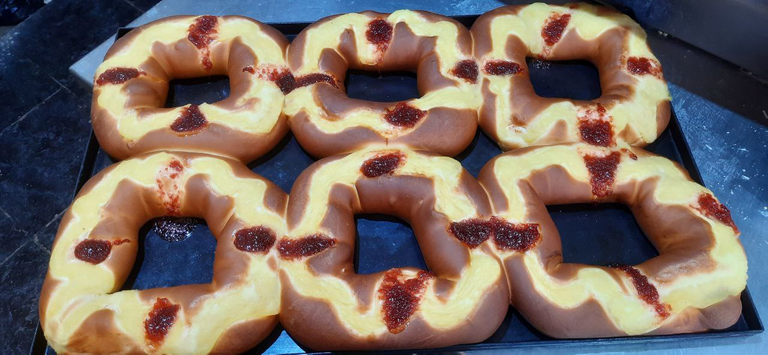 Bueno en esta foto podemos ver el budín, el cual lleva otra elaboración, harina, vainillin, mantequilla, huevo, azúcar, ralladura de limón o de naranja, lo cual le deja un sabor exquisito,, cuando tenemos todo preparada la masa la cual es muy blanda casi liquida, se le agrega frutas a gusto, pasas de uva, nuez, avellana, luego se verte en los moldes de papel, de esa manera se lo introduce al horno donde se los cocinan y queda como vemos.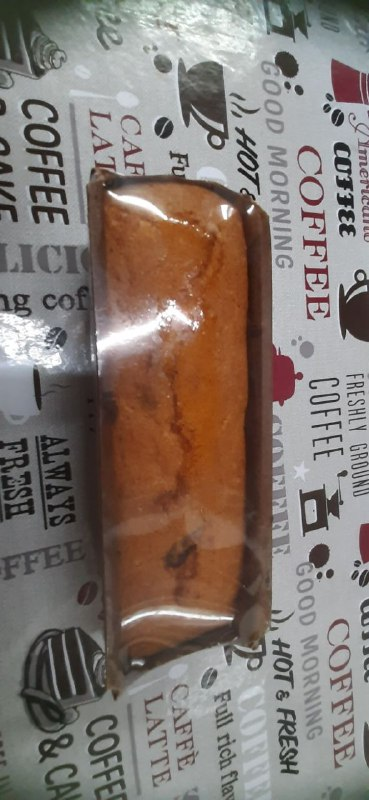 De esta manera pase un excelente tarde colaborando con mi amigo, al mismo tiempo no dude de sacar fotos del proceso para publicar mi post, asimismo si les agrado esta forma de describir de como se elabora el pan, la torta de pascua y el budín con fruta o sin fruta.
No duden de enviar sus comentarios, los cuales serán apreciados.
MUCHAS GRACIAS POR LEERME Y SEGUIRME, QUE TENGAN UN EXCELENTE VIERNES Y EN FAMILIA.
TRANSLATED INTO ENGLISH.
While visiting the business of a friend who has a bakery, just that day I had to knead, he told me that the dough, would be for the preparation of bread, Easter cake and pudding, as I have knowledge of bakery and pastry, we got down to work, the first thing is to prepare the dough, so placing the water, salt, flour in the mixer, this began to do its work, once the dough was ready.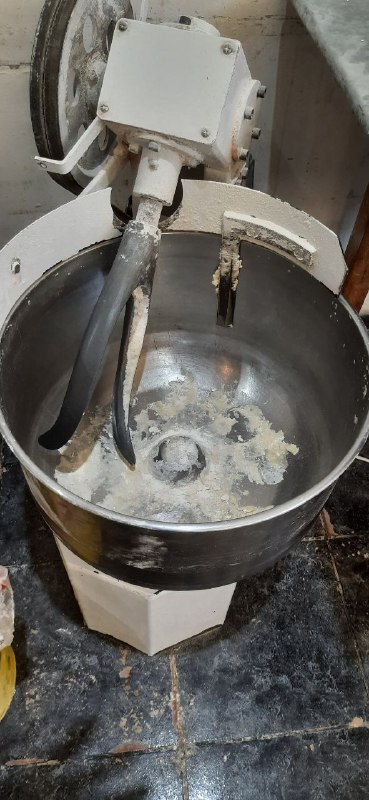 We proceed to take portions of dough from the machine, which are passed through the kneading machine several times until the dough is ready for bread making.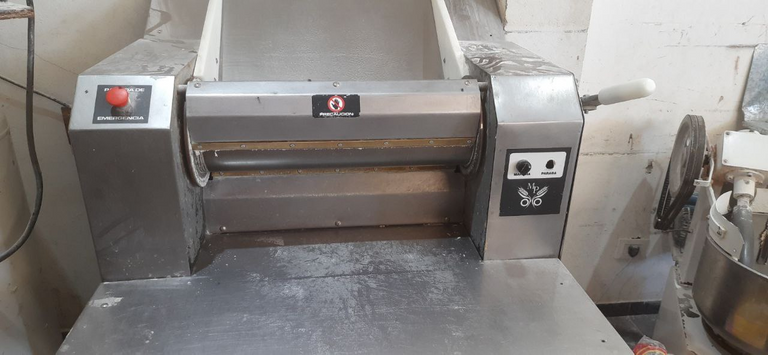 These once elaborated they are placed in a serious can as a tray, they are covered with nylon, which being the bread hot and with the temperature that is given to them to cover them these are fermented faster.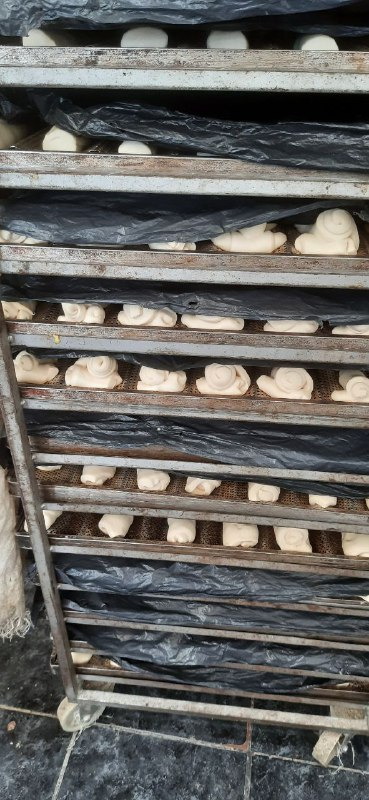 With the same dough but adding coloring, vanillin and more butter, we proceed to make the Easter cakes as shown in the photo, these when they are in the trays or cans, we add on top the pastry cream and sweets to taste, sometimes we put whole boiled eggs.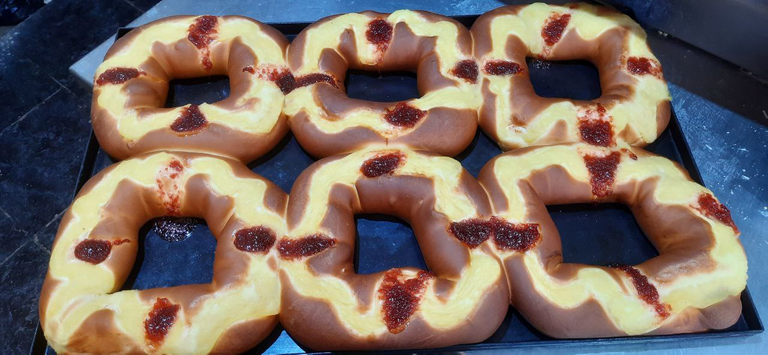 Well in this picture we can see the pudding, which takes another preparation, flour, vanillin, butter, egg, sugar, lemon or orange zest, which leaves an exquisite flavor, when we have all prepared the dough which is very soft almost liquid, you add fruit to taste, raisins, walnuts, hazelnuts, then pour into the paper molds, that way it is introduced into the oven where they are cooked and is as we see.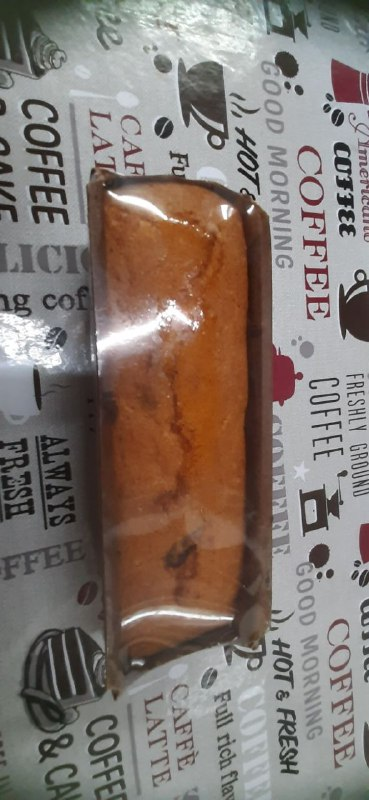 In this way I spent an excellent afternoon collaborating with my friend, at the same time I did not hesitate to take pictures of the process to publish my post, also if you like this way of describing how to make bread, Easter cake and pudding with fruit or without fruit.
Do not hesitate to send me your comments, they will be appreciated.
THANK YOU VERY MUCH FOR READING AND FOLLOWING ME, HAVE A GREAT FRIDAY AND FAMILY.