Hola a todos los seguidores y blogueros de esta gran comunidad, de la cual me siento muy afortunado de integrar la misma, por los conceptos, experiencias y muchas otras cosas que podemos compartir al interactuar, en este caso se trata de la llegada de sorpresa de unos amigos, a los cuales les agasaje con un sabroso asado con mandioca , como se ve en la foto el mismo esta compuesto por:
Costilla de ternera
Chorizo casero
Morcilla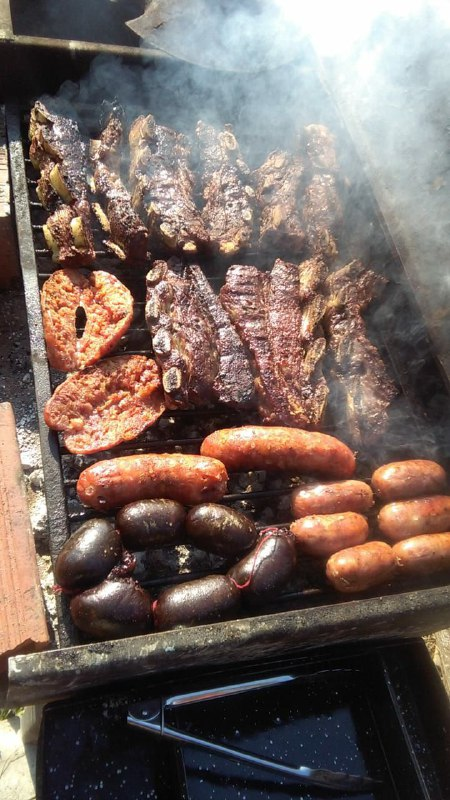 Como siempre les comento en mis publicaciones referente, de preparar el fuego o brasas para dicho asado, el cual lo hago con carbón vegetal, en lo personal es una manera de contribuir con el medio ambiente referente a la devastación de arboles, de los cuales utilizan sus leños para elaborar dicho carbón, al efectuar la talla de los bosques, se va dañando el ecosistema lo digo por la deforestación, entonces opte por el carbón antes mencionado no solamente eso si no que el mismo dura mucho mas sus brazas y por ende dicho asado como pueden ver en la foto sale mucho mejor.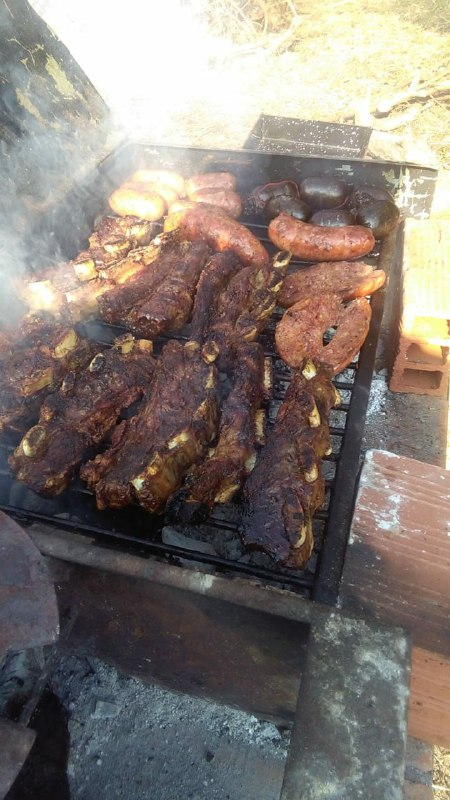 Algunos chorizos los corto al medio para que salga mas cocinado o sea mas tostado, es a pedido de algunos de los comensales, bueno amigos y seguidores dicho asado ya esta listo para ser degustado.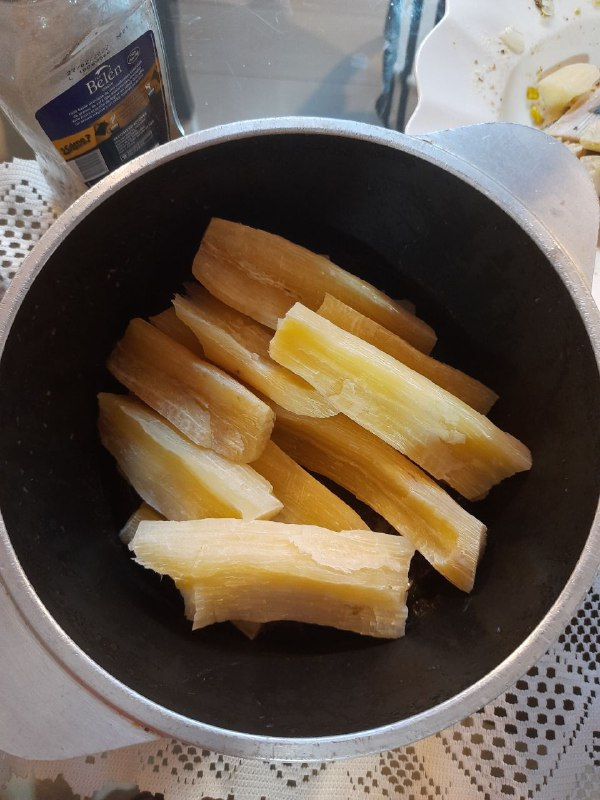 Por supuesto la mejor manera de acompañar el mismo en ves de pan lo hacemos con mandioca o yuca, el cual suplante al pan y a la ves el mismo tiene mas nutrientes como lo es el almidón, además si no lo probaron les dicho que con el asado sale riquísimo.
De igual manera si es de sus agrados lo explayado no duden de dejar sus comentarios referente al mismo.
GRACIAS POR LEERME Y SEGUIRME, QUE TENGAN UN BENDECIDO DIA.
TRANSLATED TO ENGLISH.
Hello to all the followers and bloggers of this great community, of which I feel very fortunate to integrate it, due to the concepts, experiences and many other things that we can share when interacting, in this case it is the surprise arrival of some friends, to whom I treat them with a tasty roast with cassava, as seen in the photo it is composed of:
Veal rib
Homemade chorizo
Blood sausage
! [image.png] (https://files.peakd.com/file/peakd-hive/comandoyeya/23z7DS7vAtfVZzLKdsm9Gu6btKeKgVqiEy8qXoKApTQNy7xHQxtFCNDsM5zWYWFeng3NEzU)
As I always tell you in my reference publications, to prepare the fire or embers for said barbecue, which I do with charcoal, personally it is a way of contributing to the environment regarding the devastation of trees, of which they use your logs to make this charcoal, when carving the forests, the ecosystem is damaged, I say it due to deforestation, so opt for the aforementioned charcoal not only that but it lasts much longer for its fathoms and therefore said roast as you can see in the photo comes out much better.
! [image.png] (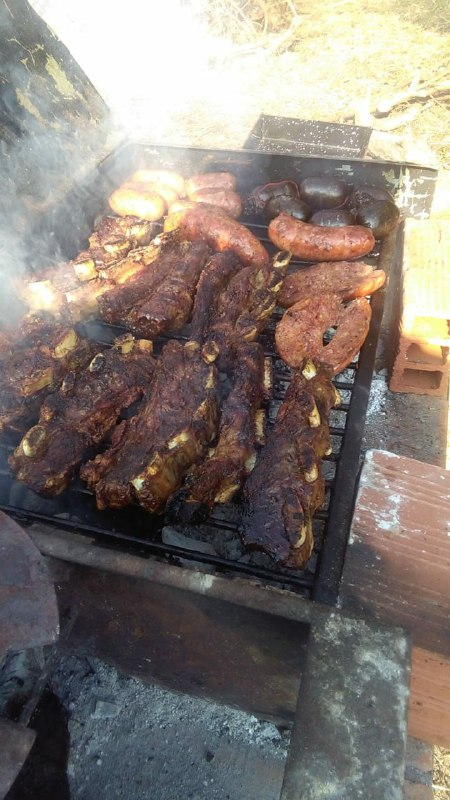 )
Some sausages I cut in the middle so that it comes out more cooked or more toasted, it is at the request of some of the diners, good friends and followers said barbecue is now ready to be tasted.
! [image.png] (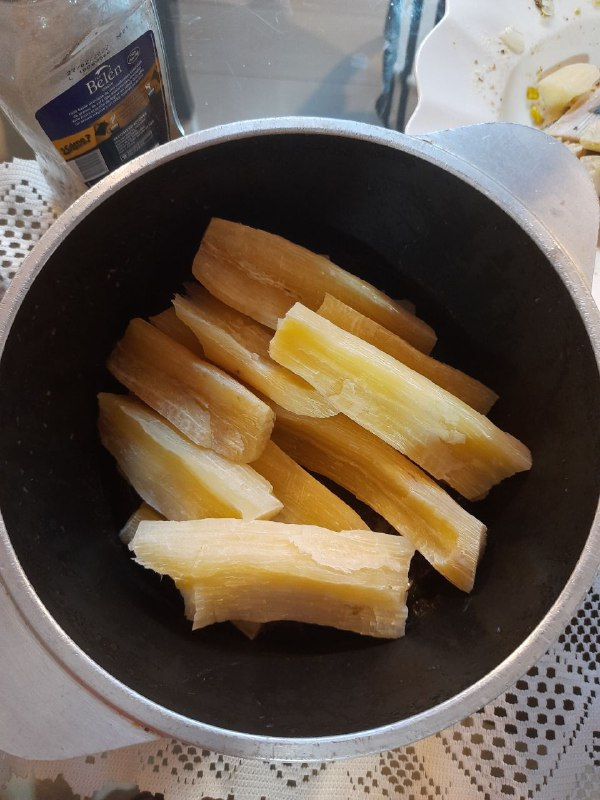 )
Of course the best way to accompany it instead of bread we do it with cassava or yucca, which replaces bread and you see it has more nutrients such as starch, also if they did not try it, we told them that with the roast It comes out delicious.
In the same way, if it is to your liking, do not hesitate to leave your comments regarding it.
THANK YOU FOR READING AND FOLLOWING ME, HAVE A BLESSED DAY.