Hola a todos los seguidores de esta hermosa plataforma de HIVE, la cual nos ase seguir adelante día a día para beneficios de todos los que la integramos, porque el interactuar es la forma de conseguir lo que deseamos o sea para prosperar y seguir subsistiendo, por tal motivo quiero compartir con ustedes este post, donde se elaboro asadito de corazón y pechuga de pollo, condimentado con sal y sabora.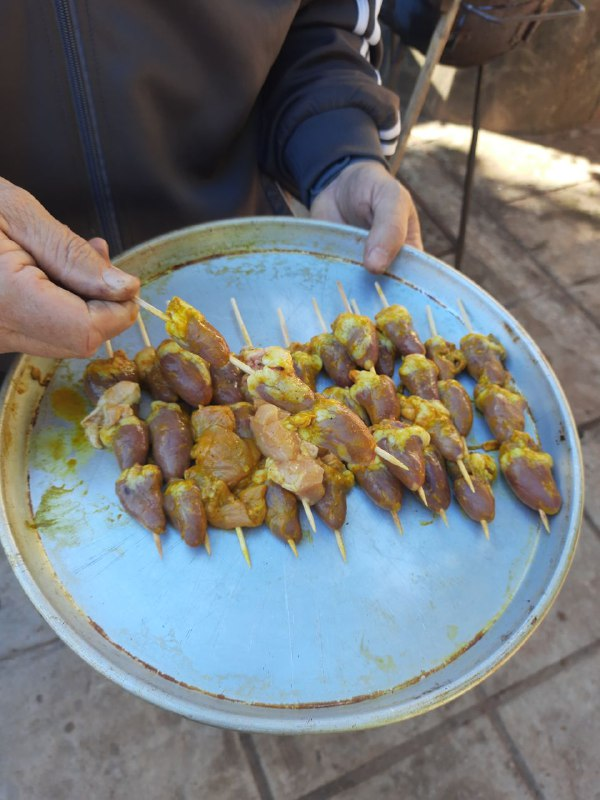 Los ingredientes utilizados son el siguiente: corazón y pechuga de pollo cortado en trozos pequeños, siendo los mismos condimentados con sabara y sal saborizada.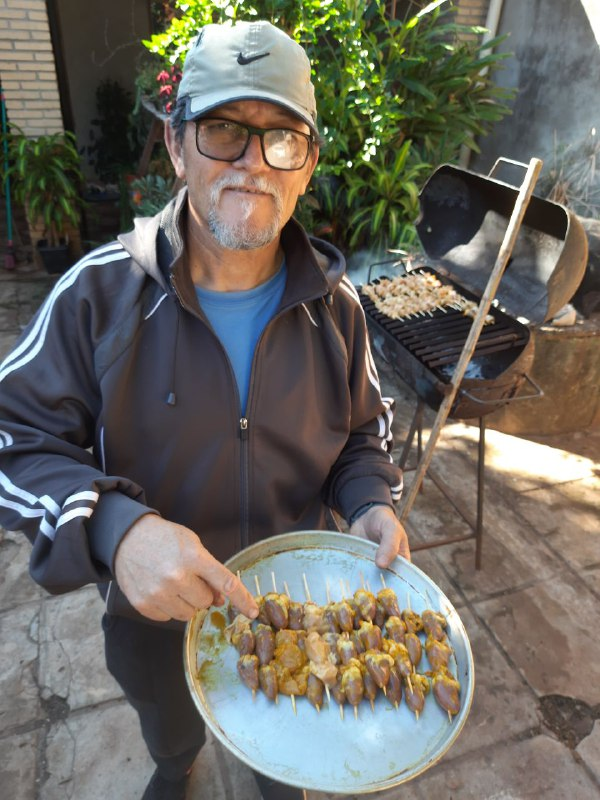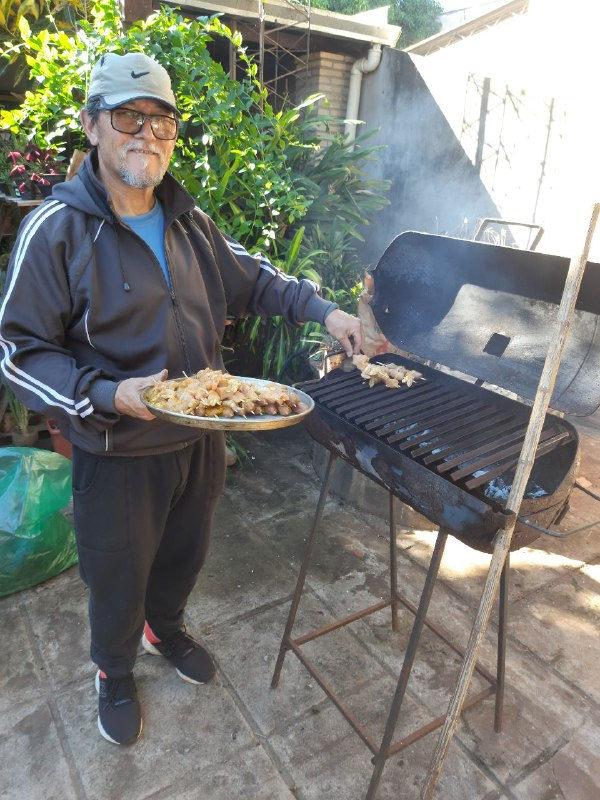 Una ves que están puestos en los palitos con todo el condimento antes mencionado, los colocamos en una fuente y con esta la llevamos para colocar dichos brochet en la parrilla, que para ese entonces el fuego o sea la brasa esta en su punto justo.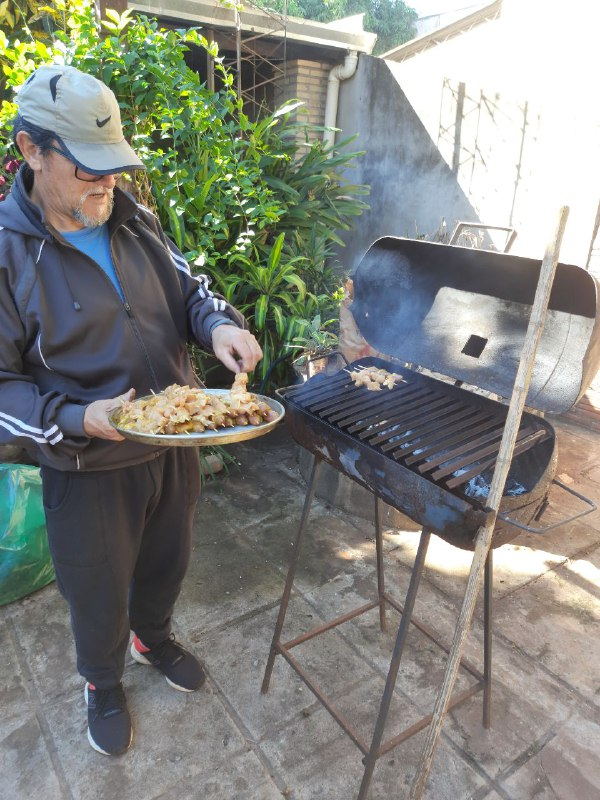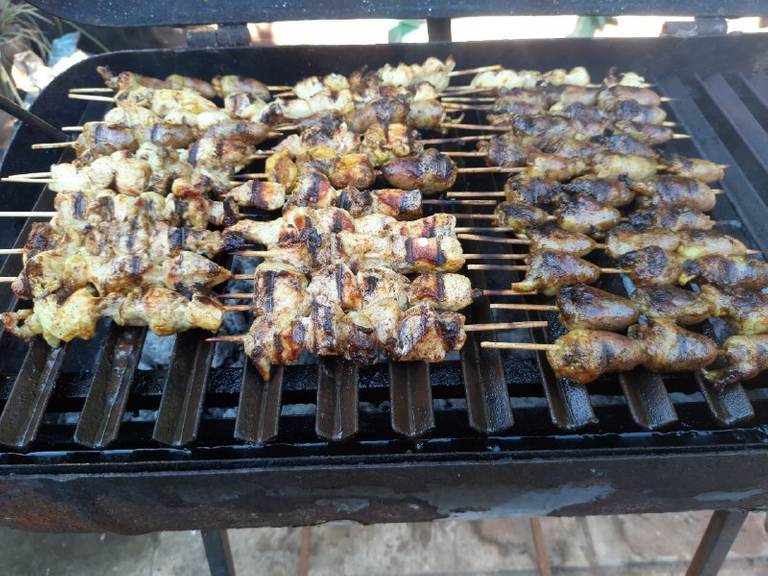 Como vemos en estas fotos, se los coloca en dicha parrilla uno al lado del otro bien juntos, para que al darlos vuelta su cocción sea uniforme, además es mas fácil para acomodarlos.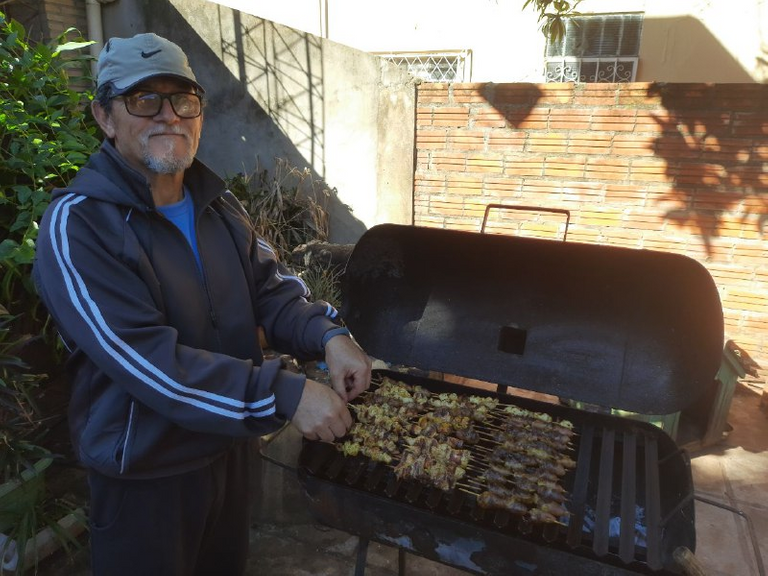 Para acompañar a dicho asadito lo hacemos en este caso con arroz blanco, cebolla y batata al horno, también bien condimentadas, que como se ve en la foto una ves servido en el plato quedaría de esta manera, luego lo que sigue es comenzar a degustarlo.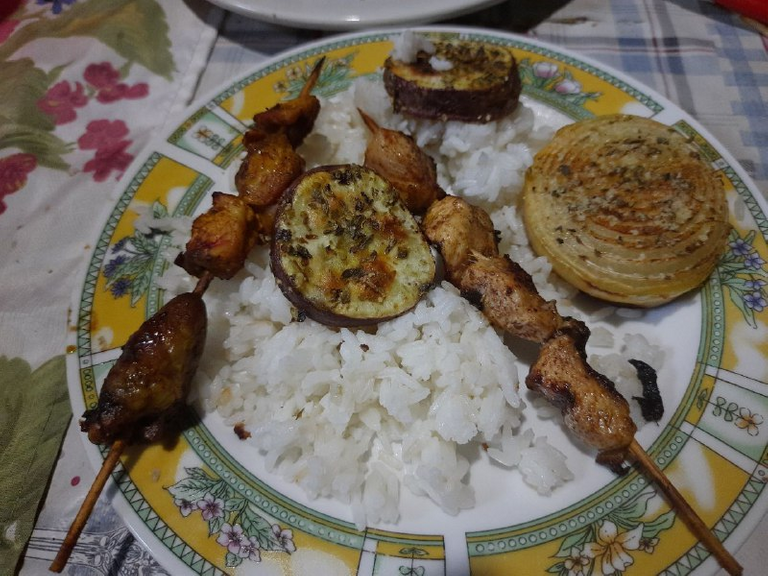 De ta forma que le haya agradado lo explayado, amigos quedo a la espera de sus apreciados comentarios y también de sus votos.
DESDE YA MUY AGRADECIDO POR LEERME Y SEGUIRME, QUE TENGAN UN BENDECIDO DIA.
TRANSLATED IN ENGLISH.
Hello to all the followers of this beautiful HIVE platform, which ensures that we continue to move forward day by day for the benefits of all of us who are part of it, because interacting is the way to get what we want, that is, to prosper and continue subsisting, for For this reason, I want to share with you this post, where they made roast heart and chicken breast, seasoned with salt and flavor.
! [image.png] (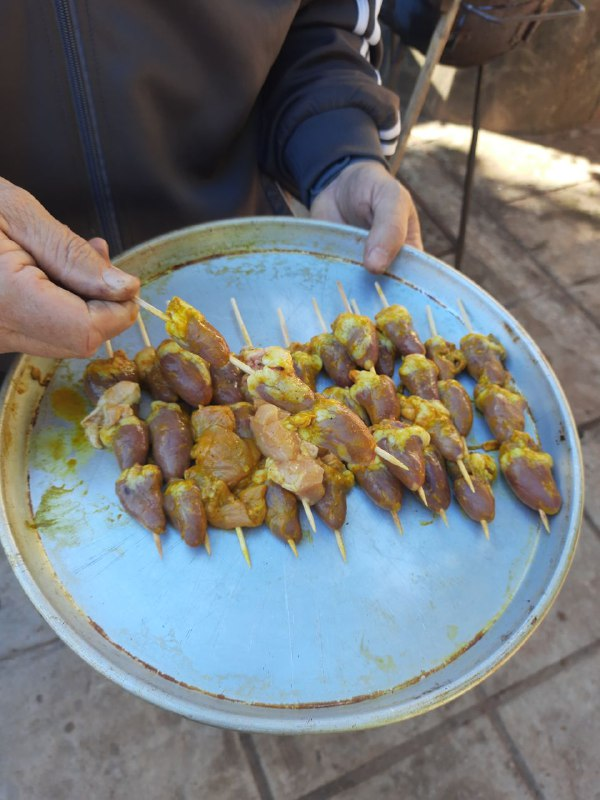 )
The ingredients used are the following: heart and chicken breast cut into small pieces, being the same ones seasoned with sabara and flavored salt.
! [image.png] (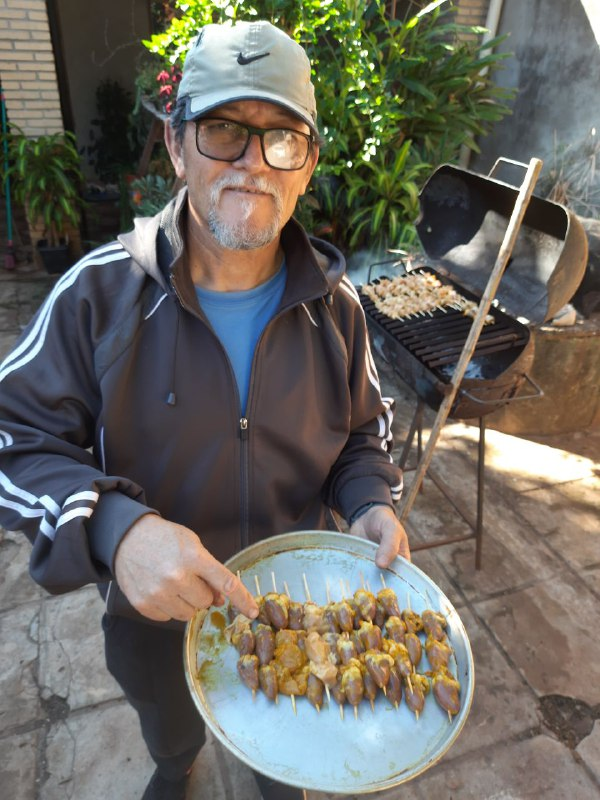 )
! [image.png] (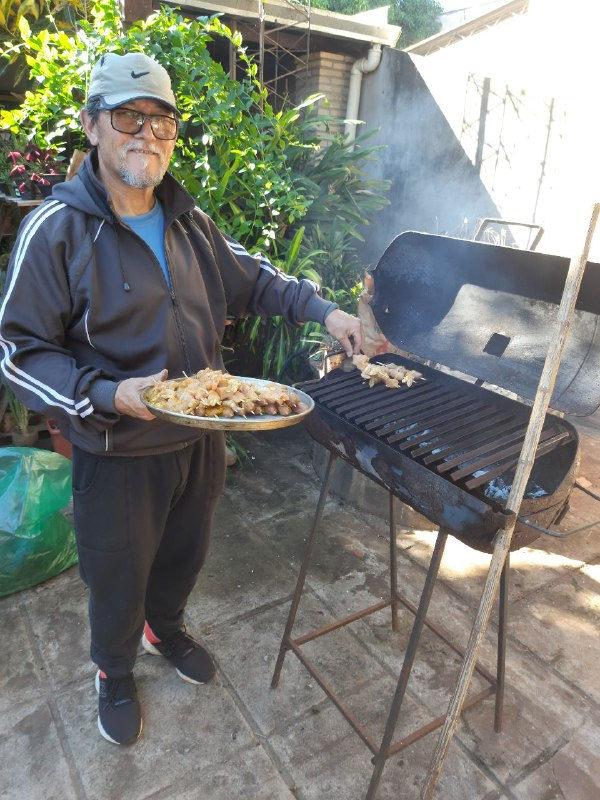 )
Once they are placed on the sticks with all the aforementioned seasoning, we place them in a source and with this we take it to place said brochet on the grill, that by then the fire or the grill is at its right point.
! [image.png] (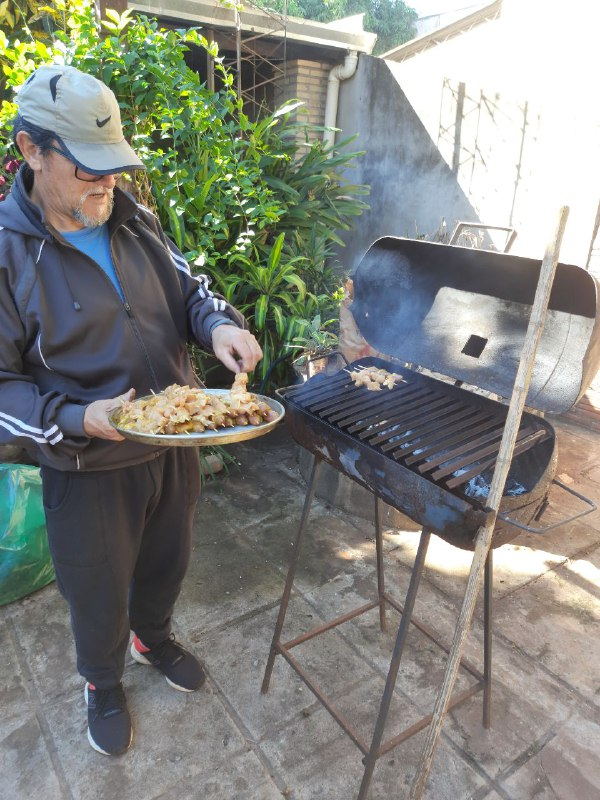 )
! [image.png] (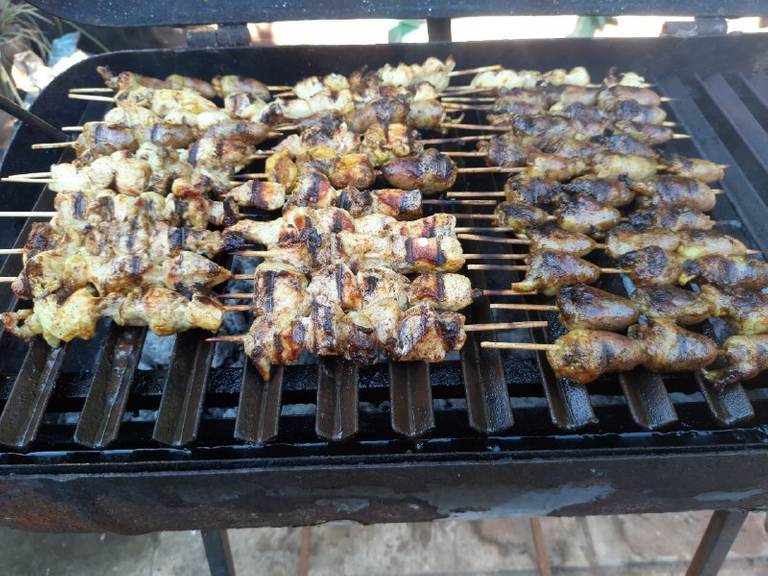 )
As we see in these photos, they are placed on said grill one next to the other well together, so that when they are turned their cooking is uniform, it is also easier to accommodate them.
! [image.png] (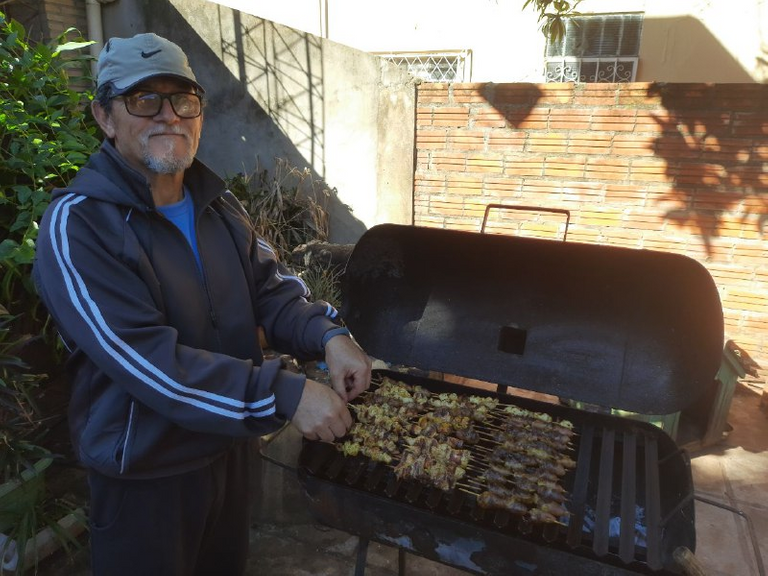 )
To accompany this barbecue we do it in this case with white rice, onion and baked sweet potato, also well seasoned, which as seen in the photo once served on the plate would be this way, then what follows is to start tasting it .
! [image.png] (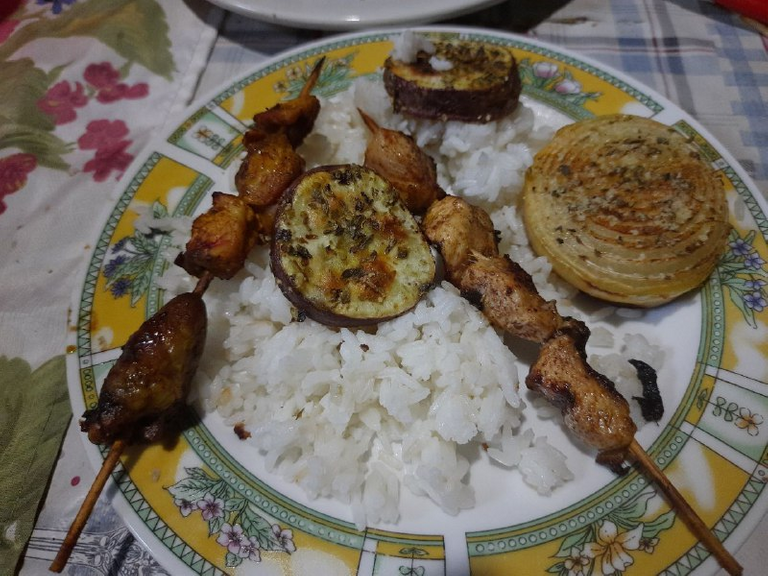 )
In such a way that you have liked the elaboration, friends I await your appreciated comments and also your votes.
SINCE ALREADY GRATEFUL FOR READING AND FOLLOWING ME, HAVE A BLESSED DAY.