Hola a todos buenos días, que tengan un excelente día en familia, a veces recordamos los tiempos en que vivíamos en el campo, bueno ese mi caso, donde el desayunar Hera mate cocido o mate criollo el cuan consiste en calentar el agua, verterla en el termo, luego tomar el mate, agregarle yerba y algún remedio a gusto, como por ejemplo manzanilla, cedrón, menta y otros, para conocimiento el agua a utilizar no debe hervirse, luego colocamos la bombilla al mate y vamos agregando el agua, cuando lo hacemos se va formando una espuma, eso es cuando el mate sale bien, después lo que resta es absorber o sea como infusión, de esa forma seguimos degustando dicho mate.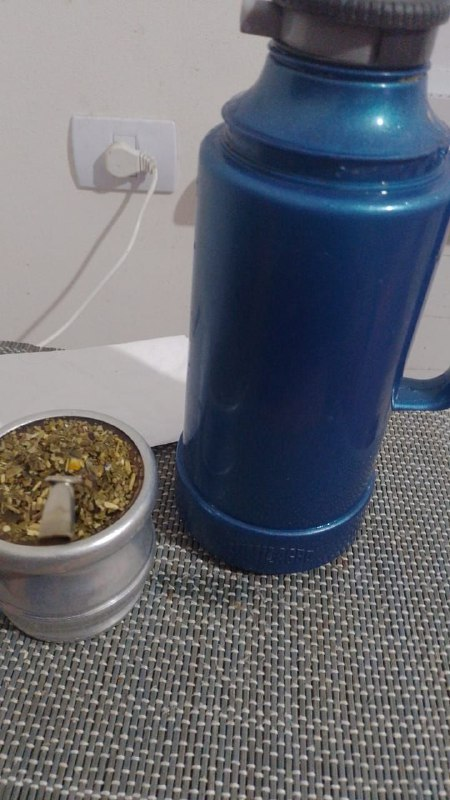 Para acompañar el mate, nada mejor que con unas facturas como las que se ven en la foto, como por ejemplo la crema pastelera que tiene arriba y un hilo de chocolate, algunas son rellenas con dulce de leche, que la verdad salen muy sabrosas, en el campo la tradición Hera acompañar el mate con torta frita, chipa cuerito o pireca, también como se llama en otros lugares, yaniqueque, o otras cosas como torta parrilla que también salen excelente.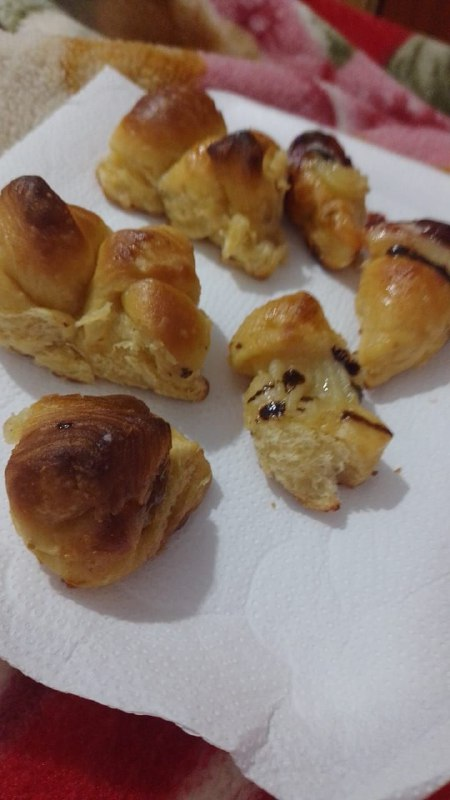 Bueno la verdad que hoy, me dejaron un roles de canela , la verdad muy exquisito para acompañar el mate, son distintas formas, también se puede acompañar con tostadas con mermeladas y manteca.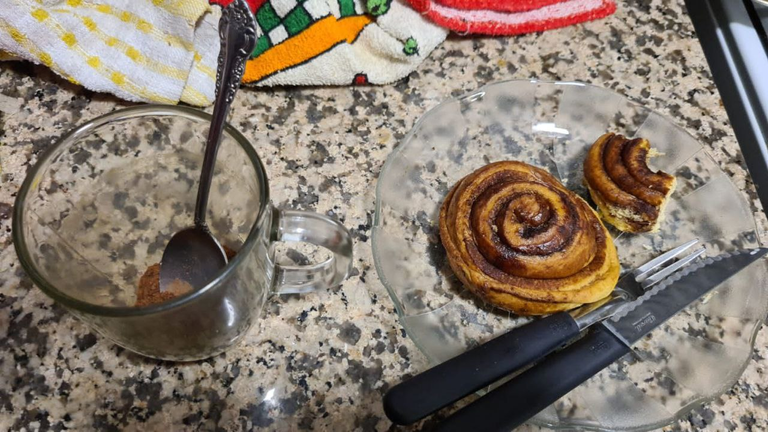 De esta manera comienzo el día, para variar un poco por el hecho de degustar un sabroso mate y al mismo tiempo recordar viejos tiempos jaajaj.
MUCHAS GRACIAS POR SEGUIRME Y LEERME, QUE TERMINEN BIEN EL DIA.
TRANSLATED INTO ENGLISH.
Hello everyone good morning, have a great family day, sometimes we remember the times when we lived in the countryside, well that my case, where the breakfast Hera mate cooked or mate criollo which consists of heating the water, pour it into the thermos, then take the mate, add yerba mate and some remedy to taste, for example chamomile, cedron, mint and others, for knowledge the water to be used should not be boiled, then we put the bombilla to the mate and we add the water, when we do it a foam is formed, that is when the mate comes out well, then what remains is to absorb or as infusion, in this way we continue tasting the mate.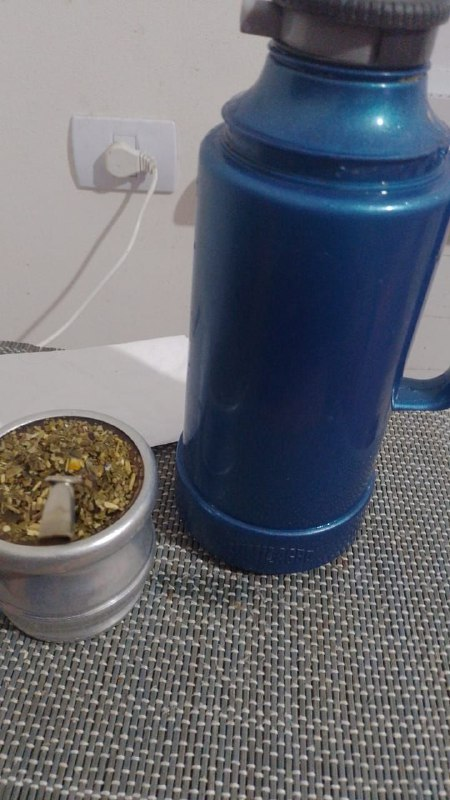 To accompany the mate, nothing better than with some facturas like the ones you see in the picture, such as pastry cream on top and a thread of chocolate, some are filled with dulce de leche, that the truth are very tasty, in the countryside the tradition Hera accompany the mate with fried cake, chipa cuerito or pireca, also as it is called in other places, yaniqueque, or other things like grilled cake that also come out excellent.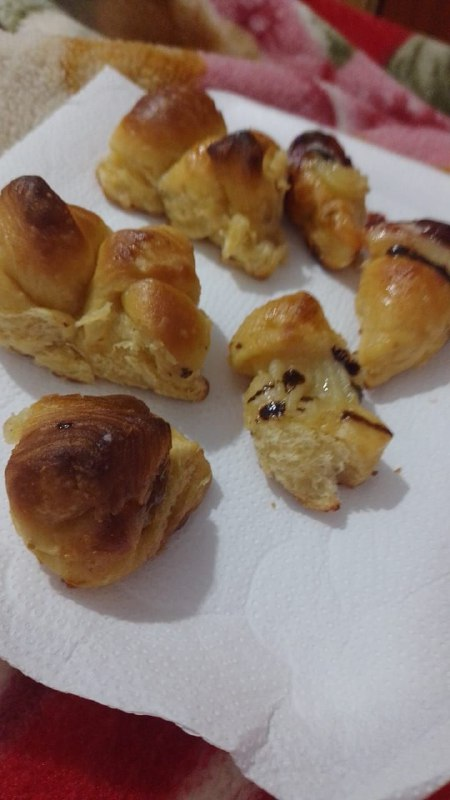 Well the truth is that today, they left me a role of cinnamon, the truth very delicious to accompany the mate, are different ways, can also be accompanied with toast with jams and butter.
This is how I start the day, for a change by tasting a tasty mate and at the same time remembering old times hahahah.
THANK YOU VERY MUCH FOR FOLLOWING AND READING ME, HAVE A NICE DAY.