Buenos días a todos los que integran esta gran sociedad, en general, llamada HIVE, de l que soy parte y por ello me enorgullece pertenecer a la misma, publicando cada día y en la medida que puedo, dejando siempre un pedacito de mi, me refiero a los post en si, porque mal o bien tenemos que ser muy o quizás un gran pensador, porque no es fácil, todos los días explayar algo nuevo, que nunca se haya repetido o copiado de Facebook o de Google, o sea que tenemos que ser muy precavidos en todo lo que expresamos, para tener una linea de conducta, que medianamente nos catapulte a seguir participando en esta hermosa plataforma social.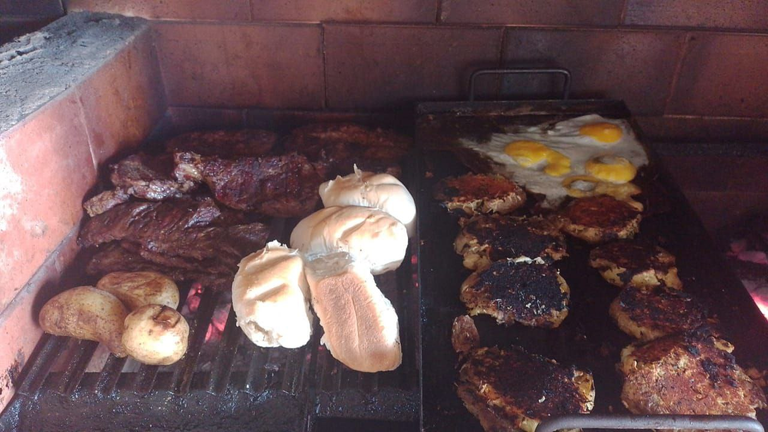 Como en mi post el de publicar este sabroso asado compartido un día domingo con la familia, el cual en este caso es mixto, porque lo digo, es porque la mitad del mismo se trata de una tira de costilla, vacío y la otra mitad de bifes anchos y nuevo, los cuales se encuentran en una plancha churrasqueara, como se ve en le foto, también unos panes sobre la parrilla, para que los mismos estén bien calentitos a la hora de degustar el almuerzo.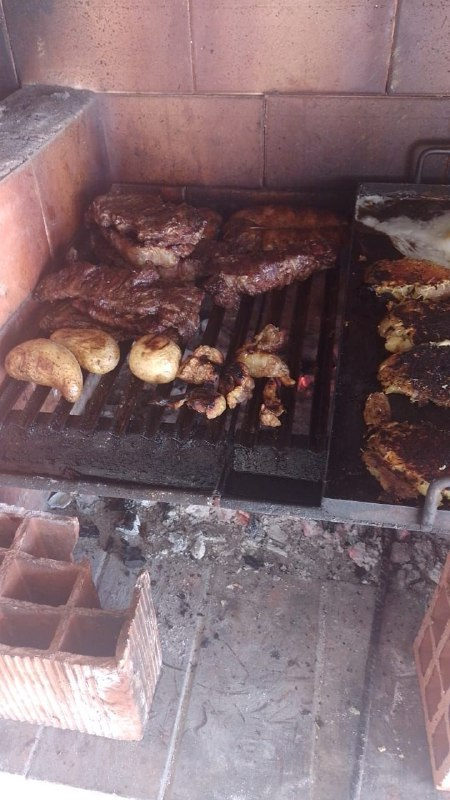 Esta parte que se ve en esta foto seri donde se encuentran cocinando los bifes anchos y los huevos, en donde antes de colocar los mismos vertemos un poco de aceite, para que no se peguen, quedando de la manera que se ve en la foto.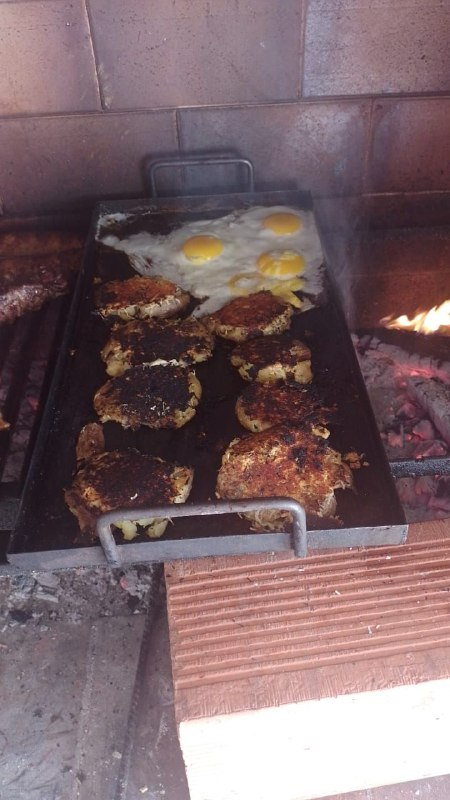 El único detalle para cocinar de esta forma, para tenerlo en cuenta es a fuego lento, o sea no colocando mucha brasa, lo demás sale como se ve en la foto.
MUCHAS GRACIAS POR SEGUIRME Y LEERME, QUE PASEN UN EXCELENTE DOMINGO EN FAMIILIA.
TRANSLATED INTO ENGLISH.
Good morning to all who are part of this great society, in general, called HIVE, of which I am part and therefore I am proud to belong to it, publishing every day and as far as I can, always leaving a little piece of me, I mean the post itself, because wrong or right we have to be very or perhaps a great thinker, because it is not easy, every day to explain something new, that has never been repeated or copied from Facebook or Google, so we have to be very cautious in everything we express, to have a line of conduct, which moderately catapulted us to continue participating in this beautiful social platform.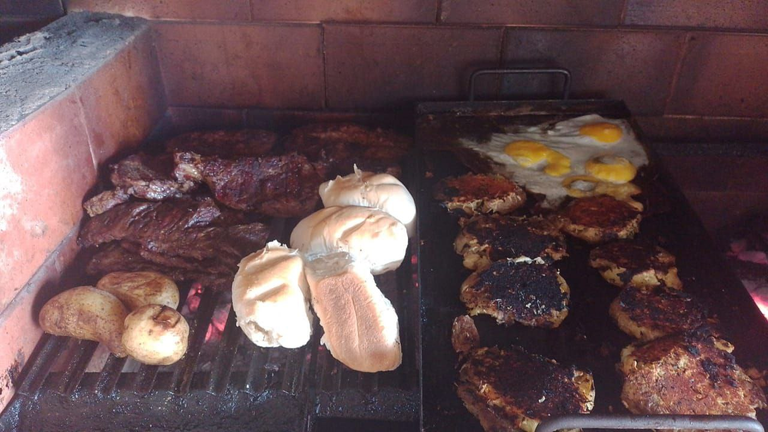 As in my post to publish this tasty roast shared a Sunday with the family, which in this case is mixed, because I say so, is because half of it is a strip of rib, vacuum and the other half of wide steaks and new, which are on a griddle churrasqueara, as seen in the photo, also some breads on the grill, so that they are very warm at the time of tasting lunch.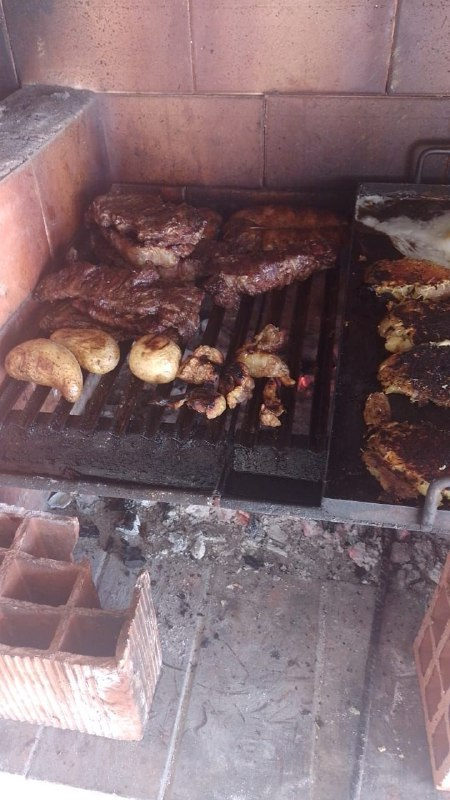 This part that you can see in this photo is where the wide steaks and eggs are cooking, where before placing them we pour a little oil, so that they do not stick, leaving the way you see in the photo.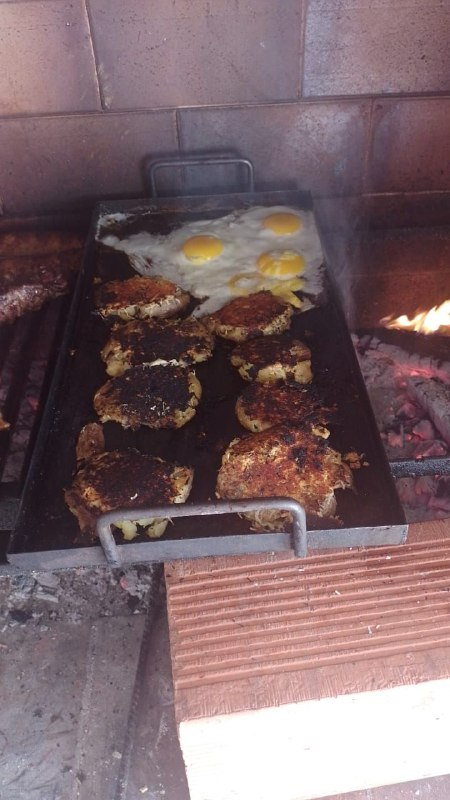 The only detail to cook in this way, to keep in mind is to slow fire, that is not placing much ember, the rest comes out as seen in the photo.
THANK YOU VERY MUCH FOR FOLLOWING AND READING ME, HAVE A GREAT SUNDAY WITH YOUR FAMILY.