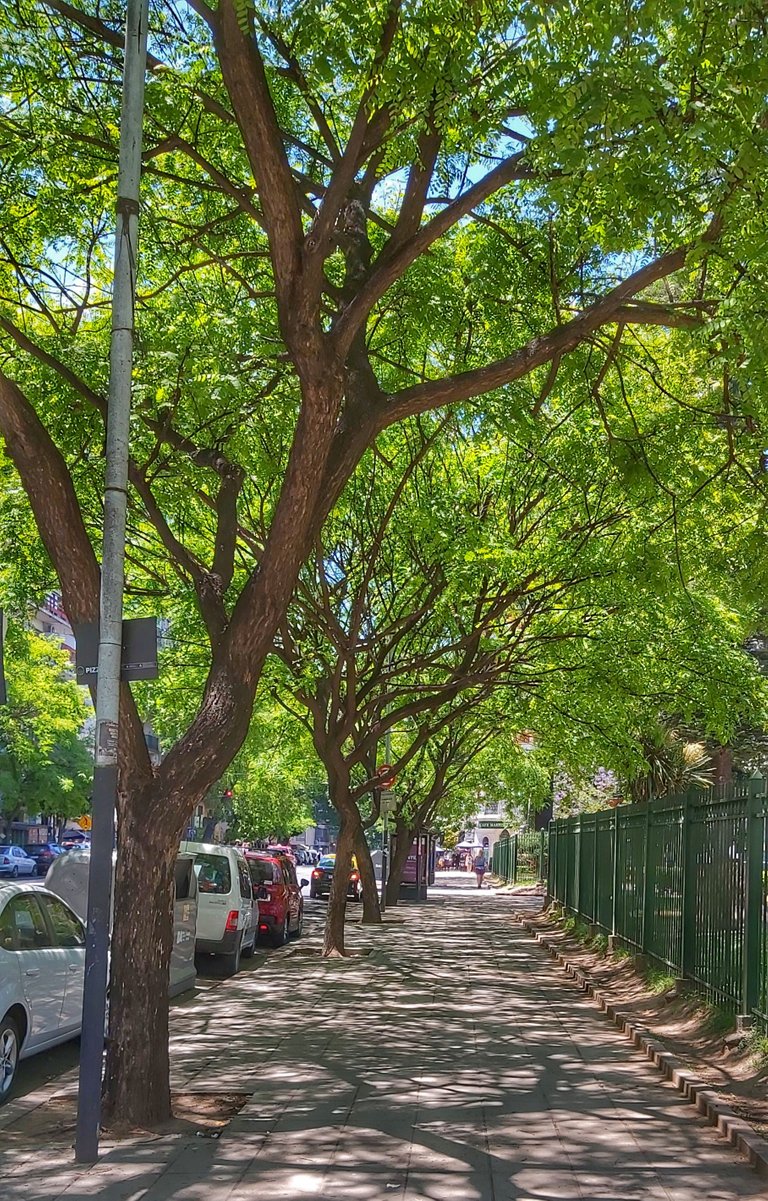 For this time of year, when summer is still a month away, in Buenos Aires a particular event is repeated that can amaze the occasional passerby who walks through the streets, squares and promenades and cool off with drops of water that fall from the leafy Tipas, a variety of tree whose scientific name is Tipuana Tipu.
This tree has been chosen to be planted throughout the Federal Capital because it is very fast-growing, with a strong and tall trunk that can reach up to 20 meters in height, ideal for providing shade and shelter in hot times like this, it also has a beautiful yellow bloom that adorns the streets and is native to South America.
Returning to the topic of the rain of water that falls from the Tipas I found out a couple of years ago that it is not a condensation of moisture from the heat or anything similar to that, the answer may be more unpleasant than people expect if it is that one is impressed with insects.
Indeed, the "water" that these trees cry is nothing more than an insect called the foam cicada or Cephisus siccifolius if we call it by its scientific name. This insect, which is quite large, feeds during its nymph stage of the Tipa sage and excretes the liquid that after accumulating on the leaves and stems of the plant falls to the ground causing that rain. Although it is surprising, the amount of water that falls is a lot and it really looks like rain, in one of the photographs that I show here you can see the wet ground and all that liquid comes out of a single tree.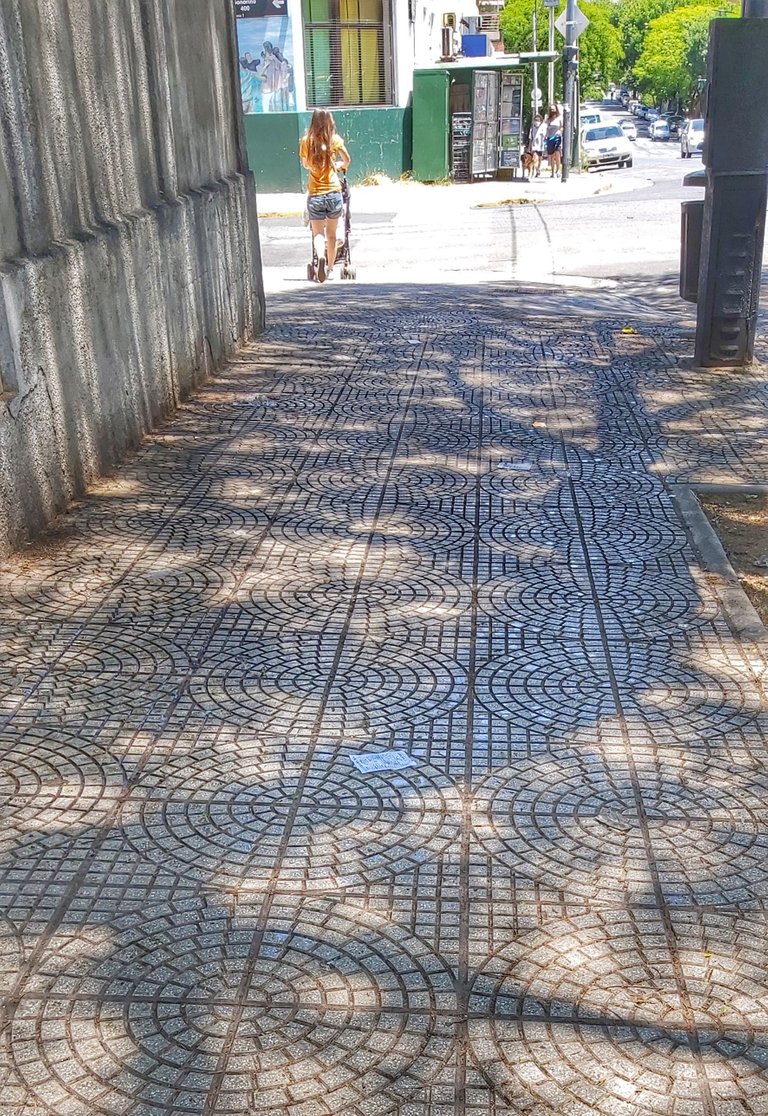 According to experts, the liquid is not toxic or harmful to humans, but it does stain the floor and also clothes if it falls on people, for the simple fact that it contains a good concentration of sugar.
The cicada is not harmful to the tree so it is not fought, in such a way we will continue to have that rain for many years and if we take into account that according to the last census of public trees that dates from 2018, there are almost 10,000 trees of this variety planted in the city, we will hardly miss that show.
For those who are impressed, they just have to continue as before, not think that it is not water.

Para esta época del año, cuando todavía falta un mes para el verano, en Buenos Aires se repite un hecho particular que puede asombrar a los ocasionales transeúntes que caminan por las calles, plazas y paseos y se refrescan con gotas de agua que caen de las frondosas Tipas, una variedad de árbol cuyo nombre científico es Tipuana Tipu.
Este árbol ha sido elegido para ser plantado en toda la Capital Federal porque es de muy rápido crecimiento, con un tronco fuerte y alto pudiendo llegar hasta los 20 metros de altura, ideal para brindar sombra y reparo en épocas calurosas como esta, también posee una bella floración de color amarillo que adorna las calles y es nativo de Sudamérica.
Volviendo al tema de la lluvia de agua que cae de las Tipas me enteré hace un par de años que no es condensación de la humedad por el calor ni nada similar a eso, la respuesta puede ser más desagradable de lo que la gente espera si es que se es impresionable ante los insectos.
Efectivamente el "agua" que lloran estos árboles no es otra cosa que un insecto llamado chicharra de la espuma o Cephisus siccifolius si lo llamamos por su nombre científico. Este insecto que es bastante grande, se alimenta durante su estadio de ninfa de la salvia de la Tipa y excreta el líquido que luego de acumularse en las hojas y tallos de la planta cae al suelo provocando esa lluvia. Aunque sorprenda, la cantidad de agua que cae es mucha y realmente parece una lluvia, en una de las fotografías que muestro aquí se puede ver el suelo mojado y todo ese líquido sale de un solo árbol.
Según los expertos el líquido no es tóxico ni dañino para los humanos pero si mancha el piso y también la ropa si cae encima de las personas, por el simple hecho de que contiene una buena concentración de azúcar.
La chicharra no es dañina para el árbol por lo que no se la combate, de tal manera continuaremos teniendo esa lluvia por muchos años y si tenemos en cuenta que de acuerdo al último censo del arbolado público que data del año 2018, hay casi 10.000 árboles de esta variedad plantados en la ciudad, difícilmente nos perdamos de ese espectáculo.
Para aquel que le da impresión solo tiene que seguir como hasta ahora, no pensar que no es agua.
Las fotografías son de mi propiedad excepto las que menciono la fuente.
The photographs are my property except those mentioned by the source.
Héctor Gugliermo
@hosgug