Esta es una pregunta frecuente que en la mayoría de las veces choca con nuestras creencias o bien contra aquello que nos han enseñado.
Mas la hora viene, y ahora es, cuando los verdaderos adoradores adorarán al Padre en espíritu y en verdad; porque también el Padre tales adoradores busca que le adoren. Dios es Espíritu; y los que le adoran, en espíritu y en verdad es necesario que adoren.
Juan 4:23-24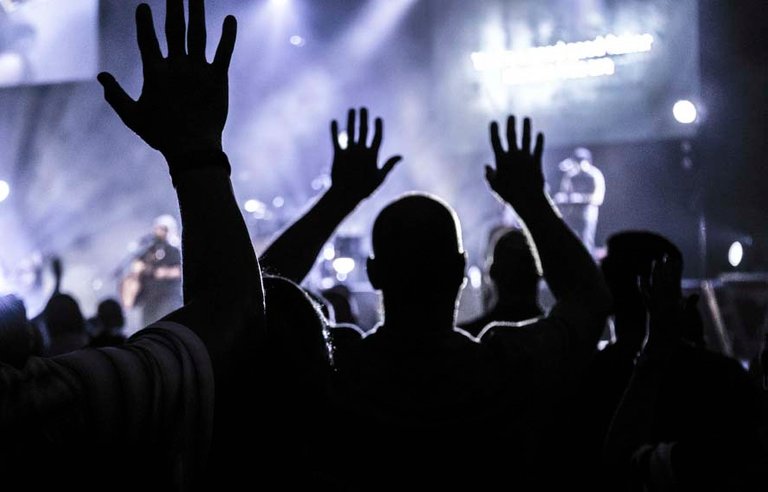 Link
Debemos, tenemos que decidir vivr por fe, y esto NO significa vivir a la aventura, es vivir de manera planificada, pero en los planes de Dios..
Vivir por fe es vivir con la esperanza en las promesas de Dios, Los hijos de Dios tenemos libre entrada ante su trono de Gracia, podemos adorarle en "Espíritu y en verdad" y esto NADA tiene que ver con nuestro estado, esto se refiere a nuestra posición delante de Dios, aquello que contemplamos por FE, aquello a lo que accedemos por gracia.
¿Puedo acceder/Adorar a Dios aun estando en pecado?
Primero podemos definir que es pecado para ti o para mi, creo que podemos referirnos a andar en pecado cuando asistimos a la universidad o trabajo junto a personas impías, personas sin Dios (No es mi caso), o bien consideramos pecado a aquello visible como infidelidad, borrchera, etc. Desde tu perspectiva, lo que TU consideres pecado, lo que consideres que te aparta de Dios NO puede alejarte de su amor, cuidado y protección.
Puedes adorar, alabar o hablar con Dios en cualquier situación, haz uso de ello!
---
---
This is a frequent question that most of the time clashes with our beliefs or against what we have been taught.
But the hour cometh, and now is, when the true worshippers shall worship the Father in spirit and in truth: for the Father seeketh such to worship him. God is a Spirit: and they that worship him must worship him in spirit and in truth.
John 4: 23-24
We must, we have to decide to live by faith, and this does NOT mean living on the adventure, it is living in a planned way, but in God's plans ...
Living by faith is living with hope in God's promises, God's children have free entry before his throne of Grace, we can worship him in "Spirit and in truth" and this has NOTHING to do with our state, This refers to our position before God, what we contemplate by FAITH, what we access by grace.
Can I access / worship God even while in sin?
First we can define what is sin for you or me, I think we can refer to walking in sin when we attend college or work with ungodly people, people without God (It is not my case), or we consider sin to what is visible as infidelity, drunkenness, etc. From your perspective, what YOU consider to be sin, what you consider to separate you from God CANNOT keep you from His love, care and protection.
You can worship, praise or talk to God in any situation, make use of it!
---
Muchas Gracias por compartir esta lectura, deseo que el Espíritu Santo de Dios traiga revelación de su palabra a nuestras vidas.