"Everything is spiritual", this is a fairly common phrase in certain moments of our lives, We attribute to the fact that we cast out the demons and everything solved.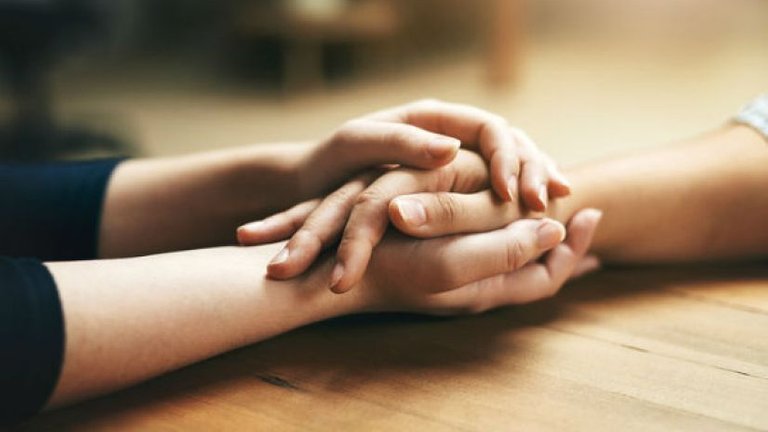 LINK
God has given us power to cast out demons, to pray for someone and that they be healed, and much more, he also tells us "Give him something to eat".
"Give them something to eat," Jesus told them. And they said, "We only have five loaves and two fish, unless we go and buy food for all these people."
Luke 9:13
In this picture we see very clearly that Jesus said "Give him something to eat" I think he failed to say; "And I'll take care of the miracle." With this I want us to know that we can pray for people, but we also have pending work to assist, to accompany.
Each of us is spirit, soul and body, we understand that spiritual life, eternal life is achieved through the life of Christ in us, while our emotional or physical wounds can also be treated in a rigorous way. Why do I say this?.
Recently a person close to deceased, since I can remember, during the last weeks most of the times she was subjected to "Liberation" she prayed for her and the demons she had were cast out, some other people talked with she and they "listened" to him, there is the one that Jesus said "Give him something to eat" or when he said in favor of his friend Lazarus "Move the stone".
It is necessary that we take into account this practice in occupying ourselves in an integral way, when listening to a person their emotional part can be restored as well.
This in truth more than anything else has been my reflection and advice.
---
---
---
"Todo es espiritual", esta es una frase bastante común en momentos determinado de nuestras vidas, Atribuimos a que echamos los demonios y todo solucionado.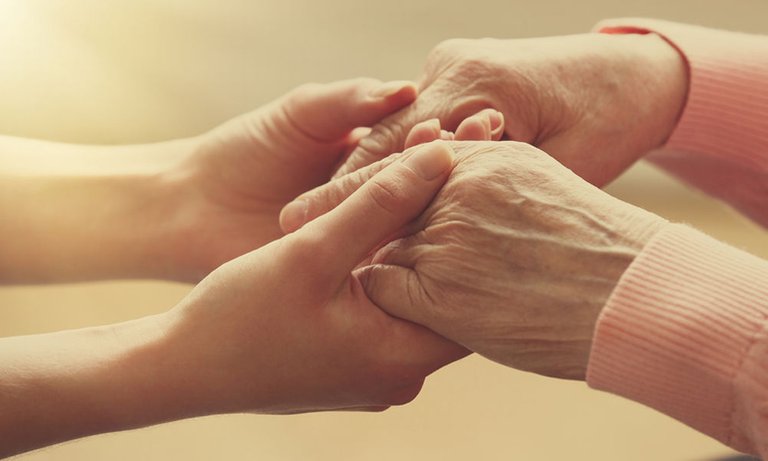 LINK
Dios nos ha dado poder para echar demonios, para orar por alguien y que este sea sanado, y mucho mas, también nos dice "Denle de comer".
«Denles ustedes de comer», les dijo Jesús. Y ellos dijeron: «No tenemos más que cinco panes y dos peces, a no ser que vayamos y compremos alimentos para toda esta gente».
Lucas 9:13
En este cuadro vemos de manera muy clara que Jesús dijo "Denle ustedes de comer" creo que le faltó decir; "Y yo me encargo del milagro". Con esto quiero que sepamos que que podemos orar por las personas, pero también tenemos pendiente el trabajo de asistir, acompañar.
Cada uno de nosotros somos espíritu alma y cuerpo, entendemos que la vida espiritual, la vida eterna la alcanzamos mediante la vida de Cristo en nosotros mientras que nuestras heridas emocionales o lo fisico puede ser tratado también de manera rigurosa ¿Porqué digo esto?.
Recientemente una persona cercana a fallecido, desde que recuerdo, durante las últimas semanas la mayoría de las veces se la sometía a "Liberación" se oraba por ella y se le echaban fuera los demonios que tenía, algunas otras personas conversaban con ella y le "Escuchaban", allí es esa que Jesús dijo "Denle de comer" o cuando dijo a favor de su amigo lázaro "Muevan la piedra".
Es necesario que tengamos en cuenta esta práctica en ocuparnos de manera integral, al escuchar una personas puede ser restaurada su parte emocional también.
Esto en verdad mas que otra cosa ha sido mi reflexión y consejo.