* In times of anguish and despair we say Where is God when I need him?
We simply forget that the Bible is its very expression, through its words it can comfort us, motivate us, and give us life.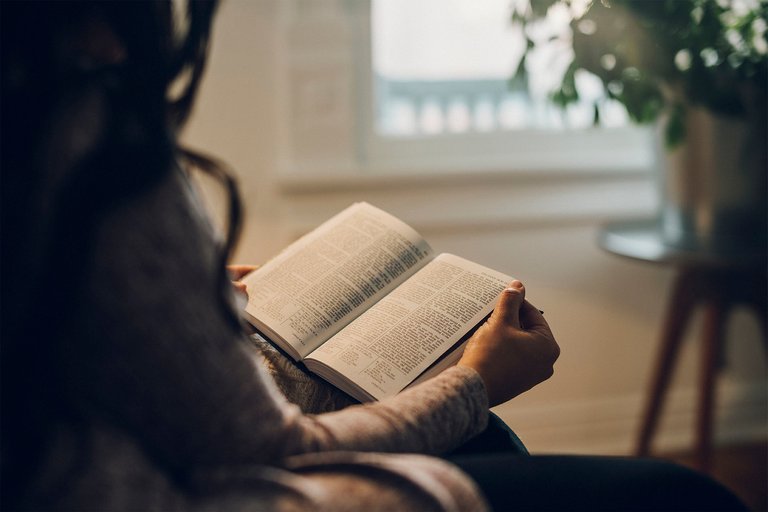 Link
He can speak to us in many ways, with an audible voice, through someone, a song, something we simply see, and much more, his Holy Spirit is ALL THE TIME revealing or translating what God wants to communicate to us.
I will bless the Lord who hath given me counsel; my reins also instruct me in the night seasons. I have set the Lord always before me; because He is at my right hand, I shall not be moved.
Psalm 16: 7-8
Let's take that time to talk to him and above all listen to what he has to tell us, what his advice is, it will surely be a guide to get out of the situation that you find yourself.
---
Español
---
En momento de angustia y desesperación decimos ¿Dónde esta Dios cuando le necesito?
Sencillamente nos olvidamos que la bibia es su misma expresión, mediante su palabra puede consolarnos, motivarnos, y darnos vida.
Nos puede hablar de muchas formas, con voz audible, por medio de alguien, una canción, algo que simplemente vemos, y mucho mas, su Espíritu Santo está TODO EL TIEMPO revelando o bien traduciendo lo que Dios desea comunicarnos.
Bendeciré a Jehová que me aconseja;Aun en las noches me enseña mi conciencia.A Jehová he puesto siempre delante de mí; Porque está a mi diestra, no seré conmovido.
Salmos 16:7-8
Tomémos ese tiempo para hablarle y sobretodo escuchar que tiene para decirnos, cual es su consejo, seguramente será guía para salir de la situación que te encuentres.