En la palabra de Dios encontramos garantías para nosotros quienes creemos en él, quienes hemos recibido la vida de su hijo "Cristo"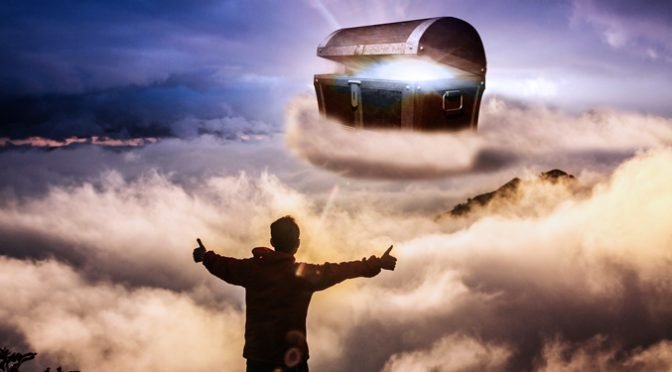 Fuente
¿Que debemos hacer para obtener esas garantías?
Mediante la fe que viene por oír la palabra de Dios nos apropiamos de la seguridad, la garantía de una vida "DE VICTORIA", u una "VIDA ETERNA EN LOS CIELOS".
Este garantiza nuestra herencia hasta que llegue la redención final del pueblo adquirido por Dios,[a] para alabanza de su gloria.
Efesios 1:14
El Espíritu Santo actúa como garante de todo aquello destinado para nosotros, "Si ahora es bueno, ¿Cuanto mas inimaginable lo que vendrá en los postreros tiempos?"
Hemos sido sellados con El espíritu Santo, tenemos la vida de Cristo en nosotros, tenemos la suficiencia que aún los ángeles anhelas ver y poseer.
Este es el mismo Espíritu Santo que hace maravillas mediante nuestras vidas.
¿Lo crees?
---
In the word of God we find guarantees for those of us who believe in him, who have received the life of his son "Christ"
What must we do to obtain these guarantees?
Through the faith that comes from hearing the word of God we appropriate security, the guarantee of a life "OF VICTORY", or an "ETERNAL LIFE IN HEAVEN".
who is a deposit guaranteeing our inheritance until the redemption of those who are God's possession—to the praise of his glory.
Ephesians 1:14
The Holy Spirit acts as a guarantor of all that is destined for us, "If now it is good, how much more unimaginable what will come in the last times?"
We have been sealed with the Holy Spirit, we have the life of Christ in us, we have the sufficiency that even the angels long to see and possess.
This is the same Holy Spirit who works wonders through our lives.
Do you believe it?
Thank you very much for sharing this reading, I hope that the Holy Spirit of God brings revelation of his word to our lives.
---
Muchas Gracias por compartir esta lectura, deseo que el Espíritu Santo de Dios traiga revelación de su palabra a nuestras vidas.