We see the imposing giants in the bible and these are already history, yet they do not leave great lessons to learn to face our own giants of today.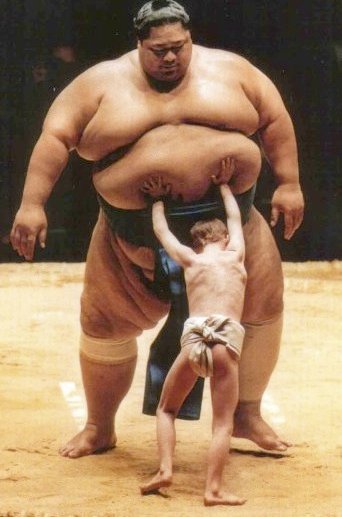 LINK
Can you imagine fighting giants at the age of 85? The first thing we can think of is that it's suicide! Caleb did it anyway!
Caleb, the one who with about 45 years before starting that famous journey for 40 years in the desert received the promise of the promised land. Caleb and 11 other men were already appointed to enter as spies in the promised land where milk and honey flow and return with news.
And they told him, and said, We came unto the land whither thou sentest us, and surely it floweth with milk and honey; and this is the fruit of it.
Numbers 13:27
There they met the children of ANAC lodged in the fortified cities, these were the giants.
Josué and Caleb decided to go and take the city, while the rest of the men objected that they were nothing in front of the giants.
And Caleb stilled the people before Moses, and said, Let us go up at once, and possess it; for we are well able to overcome it.
Numbers 13:30
In the end Israel did not possess the promised land and wandered 40 years in the desert.
After 40 years when Caleb was already 85 years old, it was time to claim God's promise.
As yet I am as strong this day as I was in the day that Moses sent me: as my strength was then, even so is my strength now, for war, both to go out, and to come in. Now therefore give me this mountain, whereof the Lord spake in that day; for thou heardest in that day how the Anakims were there, and that the cities were great and fenced: if so be the Lord will be with me, then I shall be able to drive them out, as the Lord said.
Joshua 14: 11-12
There Caleb with almost 90 years did not look at his 85 years, but the promise of God.
This same example can be applied to us before our "modern Giants", who at every moment remind us that we are defenseless, and that is where we remind them that our weapons are NOT carnal, they are powerful and strong in God to destroy strongholds, we make use of God's promises through faith. Just as caleb claimed God's promise, let us act by faith and claim God's promises, God promises and will keep it.
---
Español
---
Vemos en la biblia a los gigantes imponentes y estos ya son historia, aún así no dejan grandes lecciones para aprender a enfrentar nuestros propios gigantes de la actualidad.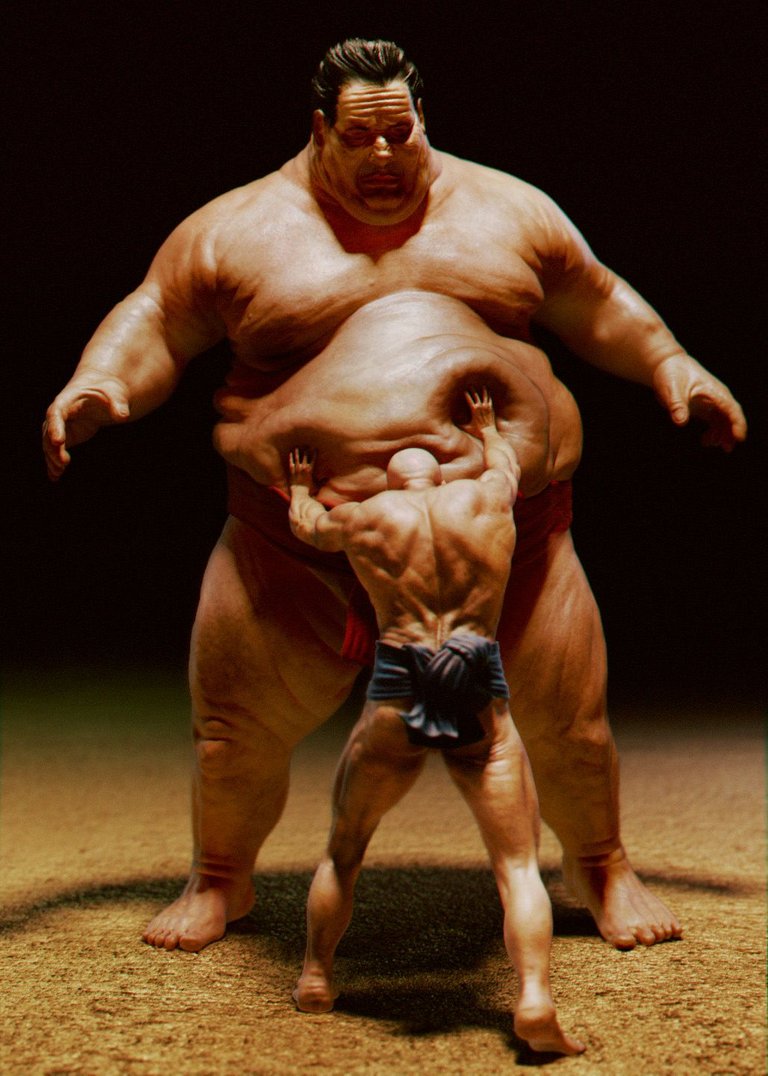 Link
¿Te imaginas pelear contra gigantes a la edad de 85 años? Lo primero que podemos pensar es que ¡Es un suicidio!, de todas maneras Caleb lo hizo!.
Caleb, aquel que con unos 45 años antes de comenzar ese famoso viajes por 40 años en el desierto recibió la promesa de la tierra prometida. Ya Caleb junto a 11 hombres mas fueron designados a entrar como espías en la tierra prometida donde fluye leche y miel y volver con noticias.
Y les contaron, diciendo: Nosotros llegamos a la tierra a la cual nos enviaste, la que ciertamente fluye leche y miel; y este es el fruto de ella.
Números 13:27
Allí se encontraron con los hijos de ANAC alojados en las ciudades fortificadas, estos eran los gigntes.
Josué y Caleb Decidieron ir y tomar la ciudad, mientras que el resto de los hombres objetaban que no eran nada delante de los gigantes.
Entonces Caleb hizo callar al pueblo delante de Moisés, y dijo: Subamos luego, y tomemos posesión de ella; porque más podremos nosotros que ellos.
Numeros 13:30
Al final Israel No posesión de la tierra prometida y vagaron 40 años en el desierto.
Después de 40 años cuando Caleb ya tenía 85 años llegó el momento de reclamar la promesa de Dios.
Todavía estoy tan fuerte como el día que Moisés me envió; cual era mi fuerza entonces, tal es ahora mi fuerza para la guerra, y para salir y para entrar.Dame, pues, ahora este monte, del cual habló Jehová aquel día; porque tú oíste en aquel día que los anaceos están allí, y que hay ciudades grandes y fortificadas. Quizá Jehová estará conmigo, y los echaré, como Jehová ha dicho.
Josué 14:11-12
Allí Caleb con casi 90 años no se fijaba en sus 85 años, pero si el la promesa de Dios.
Este mismo ejemplo puede ser aplicado para nosotros ante nuestros "Gigantes modernos", quienes a cada momento nos recuerda que somos indefensos, y allí es donde les recordamos que nuestras armas NO son carnales, son poderosas y fuertes en Dios para destruir fortalezas, hacemos uso de las promesas de Dios mediante la fe. Así como caleb reclamó la promesa de Dios, actuemos mediante la fe y reclamemos las promesas de Dios, Dios promete y lo cumplirá.
---
Muchas Gracias por compartir esta lectura, deseo que el Espíritu Santo de Dios traiga revelación de su palabra a nuestras vidas.