Cuando Expresamos verbalmente o con nuestras acciones que confiamos en alguien, es porque estamos seguros que tiene la capacidad de brindarnos protección, y proveerá todo aquello que necesitemos en algún aspecto de nuestras vidas.
Al referirnos al confiar en Dios, estamos hablando que tenemos seguridad acerca de lo que nos promete mediante su palabra, NO es un mito o algo que inventamos para alentarnos sin ninguna base sólida.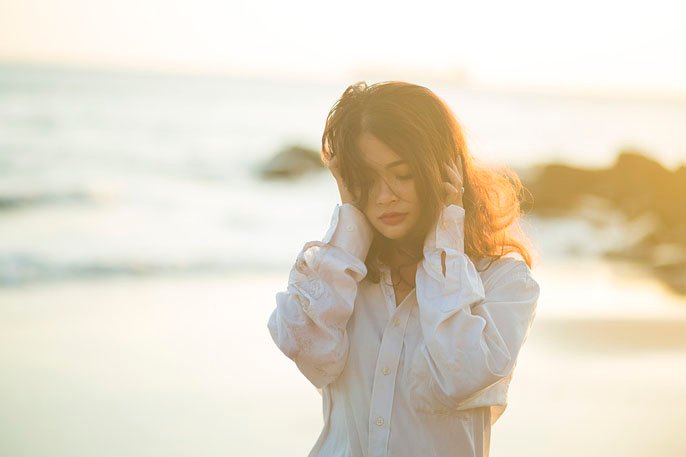 LINK
"Dios es nuestro amparo y fortaleza, nuestro auxilio en las tribulaciones".
Salmos 46:1
Cuando leemos y comprendemos "Dios es nuestro auxilio en las tribulaciones", Nada queda exceptuado, "las tribulaciones", puede ser cualquier problema o dificultad que estés atravesando en este mismo momento.
---
¿Hay algo cosas que dios exige para que recibamos su bendición?, seguro lo sabes y por ello es que tienes la capacidad de hacerlo, "Creer", es la base, pero creer o depositar la FE en lo que Dios habla por medio de su palabra. El Espíritu Santo no descansa, es la mano de Dios, quien nos guía, nos revela la palabra, y mas.
Pedid, y se os dará; buscad, y hallaréis; llamad, y se os abrirá.Porque todo aquel que pide, recibe; y el que busca, halla; y al que llama, se le abrirá.
Mateo 7:7-8
Tu y yo tenemos TODO a disposición, Dios ha puesto todo al alcance de tu mano, de tus palabras, de tus decisiones. Si Necesitas cualquier cosa Dios mismo puede suplirlo si solo crees en lo que te promete.
---
Hoy puedes seguir en la misma situación o puede ser el comienzo de una nueva etapa, TU decides.
"Fíate del Eterno de todo tu corazón, y no estribes en tu prudencia. Reconócelo en todos tus caminos, y Él enderezará tus veredas".
Proverbios 3:5-6
CONFÍA EN DIOS!
---
Muchas Gracias por compartir esta lectura, deseo que el Espíritu Santo de Dios traiga revelación de su palabra a nuestras vidas.

---
ENG
---
When we express verbally or with our actions that we trust someone, it is because we are sure that they have the capacity to offer us protection, and will provide everything we need in some aspect of our lives.
When we refer to trusting in God, we are saying that we have security of what he promises us through his word, it is NOT a myth or something that we invent to encourage ourselves without any solid basis.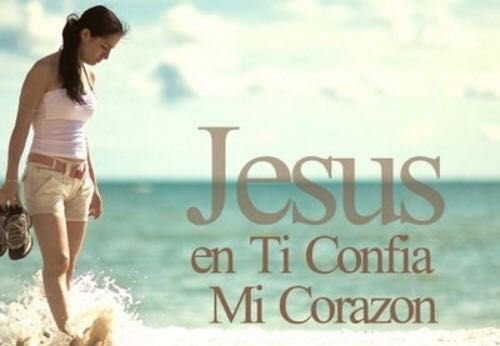 LINK
"God is our refuge and strength, our help in tribulations."
Psalm 46: 1
When we read and understand "God is our help in tribulations", Nothing is excepted, "tribulations", it can be any problem or difficulty that you are going through at this very moment.
---
Is there something that God requires for us to receive his blessing? Surely you know it and that is why you have the ability to do it, "* Believe *", is the basis, but believe or deposit what God speaks through his word. The Holy Spirit does not rest, it is the hand of God, who guides us, reveals the word to us, and more.
Ask, and it will be given to you; seek, and you will find; knock, and it will be opened to you.
For everyone who asks receives; and he who seeks finds; and to the one who calls, it will be opened.
Matthew 7: 7-8
You and I have EVERYTHING available, God has put everything at your fingertips, your words, your decisions. If you need anything, God himself can supply it if you only believe in what he promises you.
---
Today you can continue in the same situation or it may be the beginning of a new stage, YOU decide.
"Trust in the Eternal with all your heart, and do not rely on your prudence. In all your ways acknowledge Him, and He will make your paths straight ".
Proverbs 3: 5-6
TRUST GOD!
---
Thank you very much for sharing this reading, I hope that the Holy Spirit of God brings revelation of his word to our lives.