Hola amigos, considerando estos momentos que estamos pasando a nivel mundial, referente a la gran pandemia, pero con el animo al máximo para seguir adelante y de esa manera superarnos día a día con una sola convicción seguir creciendo al interactuar en todas las publicaciones que efectuamos, poniendo todo nuestro potencial para llegar a la meta que deseamos.
Y solamente llegaremos a nuestra meta poniendo todo nuestro esfuerzo, como el de este post, que habla de los hongos, en este caso el que halle mientras caminaba por el parque de la casa de mi amigo, según los libros que estuve hurgando de biología y por la fotografía que le tome, pertenece a la familia de los hongos llamados faisanes, los cuales pueden ser para consumir como los hay también venenosos.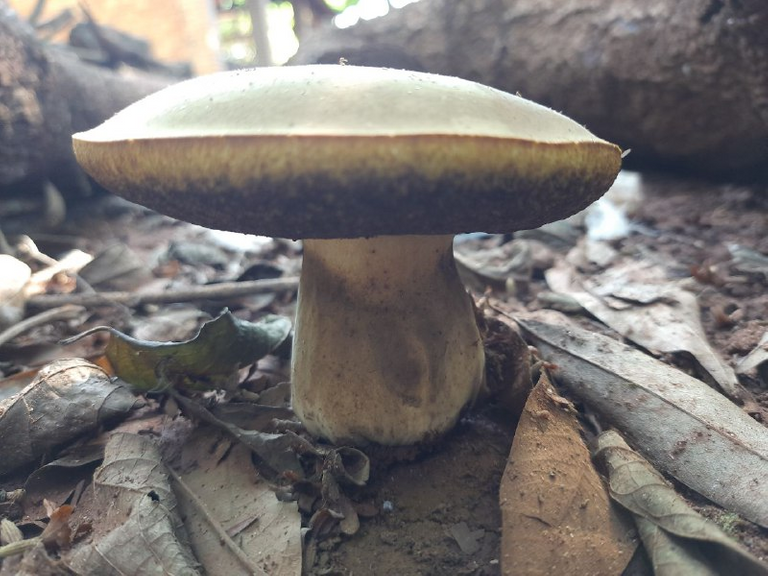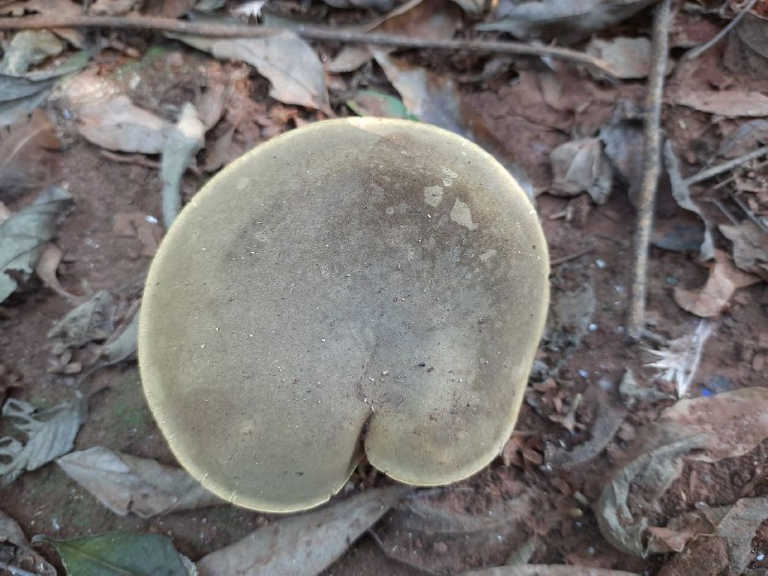 Ante la duda si el mismo es bueno o malo para el consumo del ser humano, trate en lo posible de tomarlo con precaución porque bien se sabe que el mismo emana una sustancia y esta puede ser perjudicial al hacer contacto con la piel.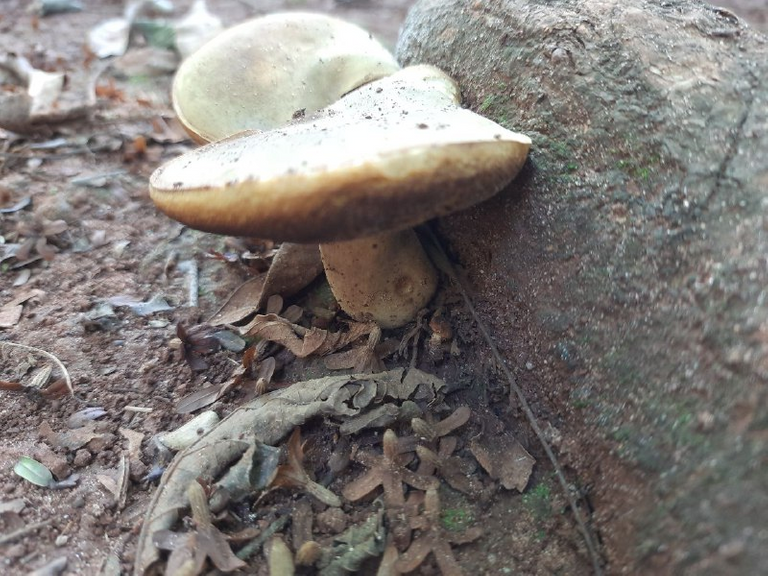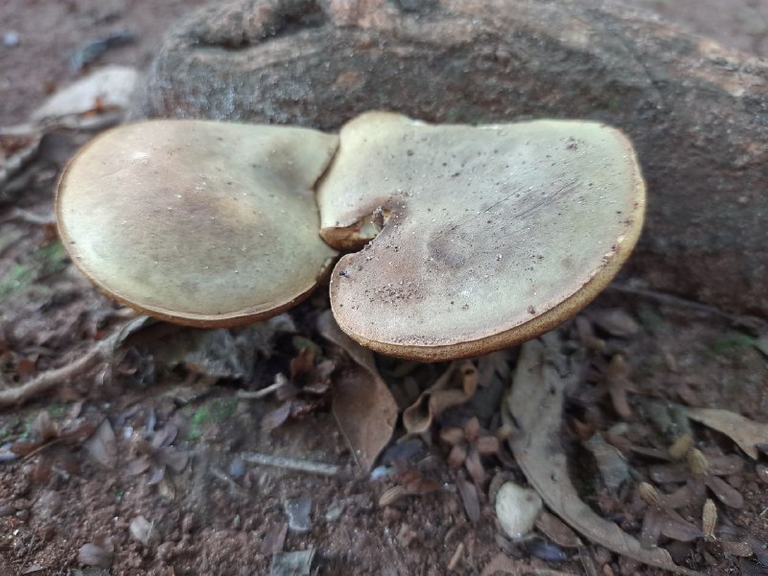 No existe la manera de reconocer si el hongo que encontramos es venenoso o comestible, bueno se dice que al partirlos si cambian su tonalidad o color al pasar al color azul es que son venenosos, si no no, pero existen algunos que al partirlos cambian el color y si son comestibles, por eso al lidiar con estos hongos en la medida posible tenemos que tener mucho conocimientos de los mismos.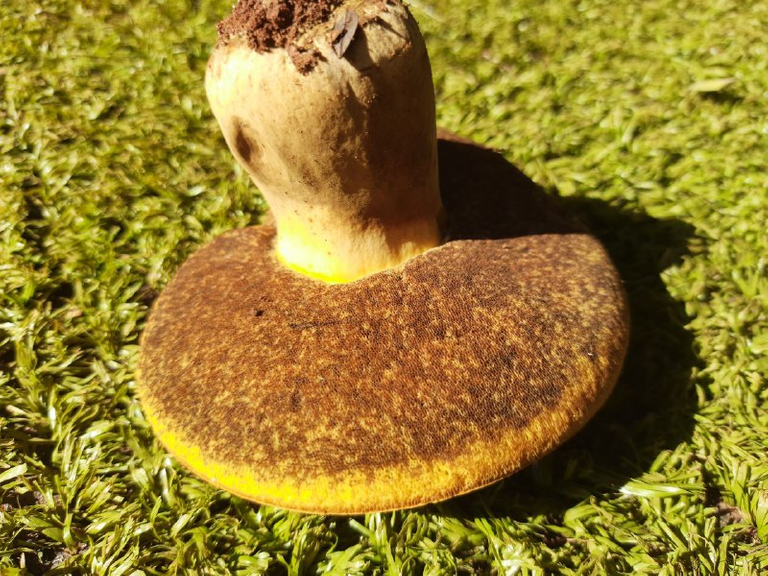 Algunos dicen que si la parte de abajo del hongo es de color oscuro se lo puede consumir, pero la verdad en lo personal yo no lo haría por una cuestión de principios y por mi salud.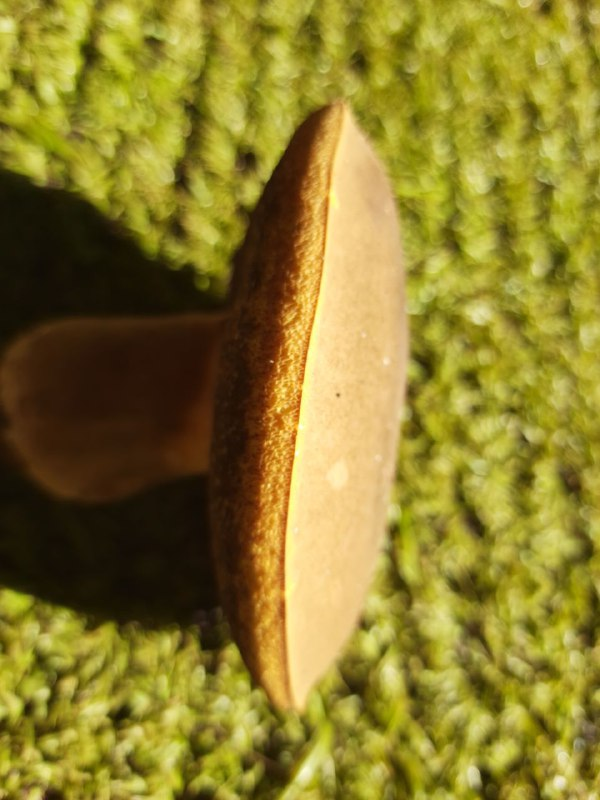 Para su crecimiento el hongo se alimenta de materia orgánica muerta, tanto de animales como de plantas , consumiendo todos sus nutrientes para luego transformarlos en materias inorgánicas, cumpliendo así un rol muy importante en el ecosistema, porque si no fuera de esta manera dicho ecosistema se hallaría todo sucio y contaminado, o sea amigos todos tenemos un rol que cumplir para la convivencia, los cuales fueron establecidos por nuestro DIOS, al crear la MADRE NATURALEZA, que la máxima creación en nuestro existir.
Por eso siempre digo que al interactuar nos vamos nutriendo de conocimientos en temas generales y gran importancia para nuestras vidas, de tal manera que les haya agradado esta publicación no dejen de efectuar su comentarios referente a la misma.
TRADUCIDO AL INGLES.
Hello friends, considering these moments that we are going through worldwide, referring to the great pandemic, but with the maximum encouragement to move forward and thus improve ourselves day by day with a single conviction to continue growing by interacting in all the publications we make , putting all our potential to reach the goal we want.
And we will only reach our goal by putting all our effort, like the one in this post, which talks about fungi, in this case the one I found while walking through the park at my friend's house, according to the books I was rummaging through on biology and From the photograph I take, it belongs to the family of fungi called pheasants, which can be eaten as there are also poisonous ones.
! [image.png] (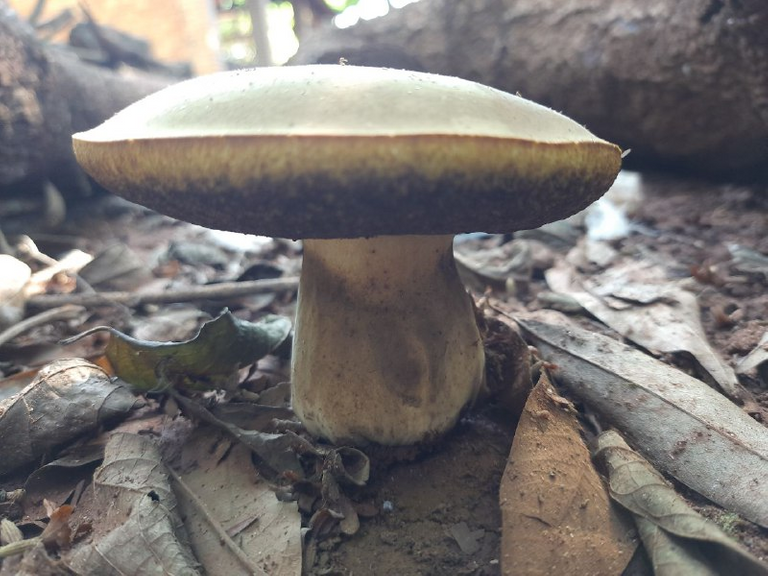 )
! [image.png] (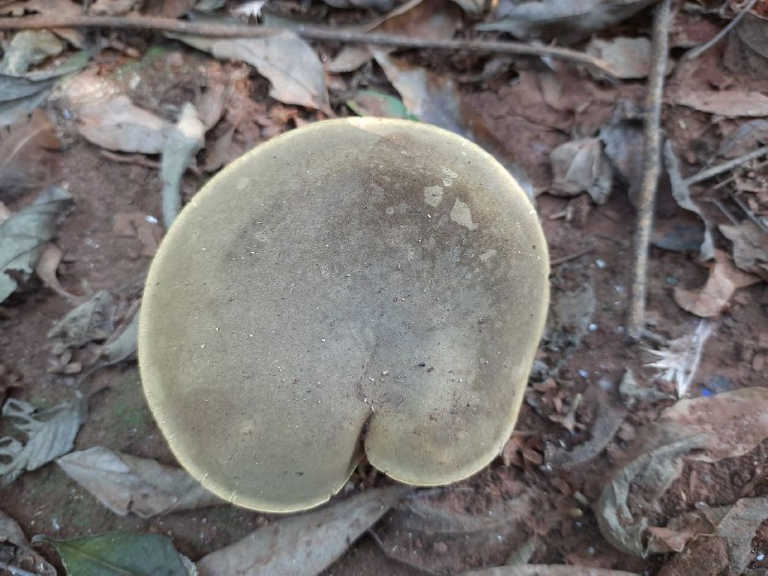 )
When in doubt if it is good or bad for human consumption, try as much as possible to take it with caution because it is well known that it emanates a substance and this can be harmful when it comes into contact with the skin.
! [image.png] (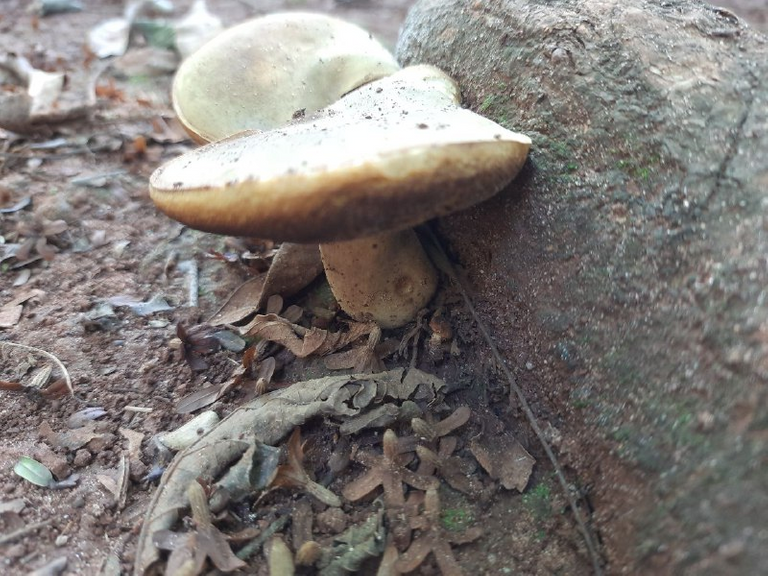 )
! [image.png] (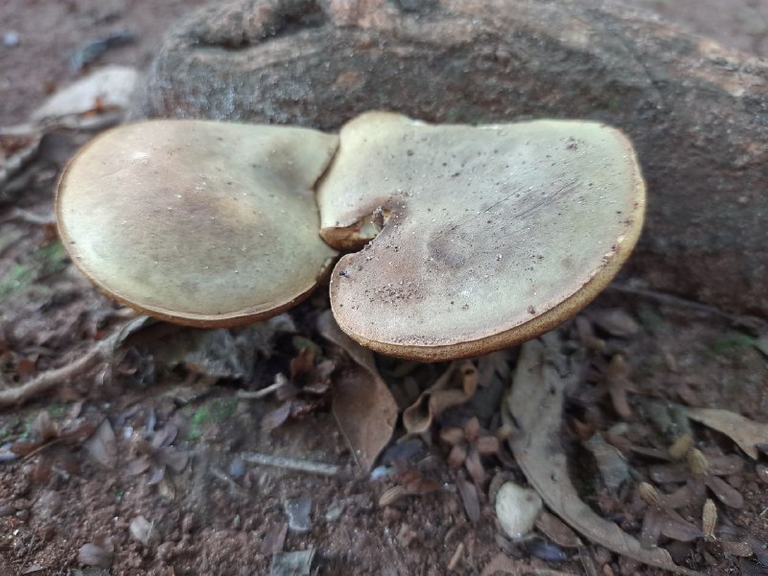 )
There is no way to recognize if the fungus we find is poisonous or edible, well it is said that when splitting them if they change their tone or color when they turn blue, it is that they are poisonous, if not, but there are some that when splitting them change the color and if they are edible, that is why when dealing with these mushrooms as far as possible we have to have a lot of knowledge of them.
! [image.png] (
)
! [image.png] (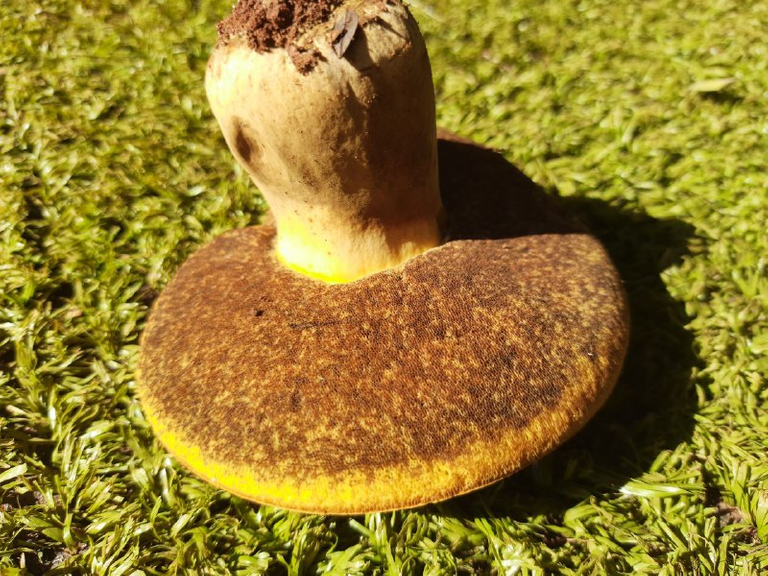 )
Some say that if the bottom of the fungus is dark in color it can be consumed, but the truth is that I would not do it for a matter of principle and for my health.
! [image.png] (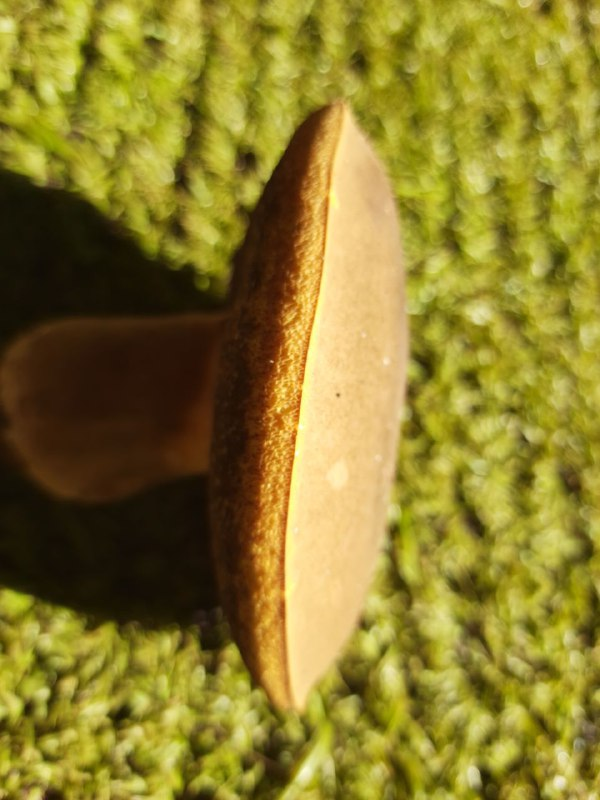 )
For its growth, the fungus feeds on dead organic matter, both animals and plants, consuming all its nutrients and then transforming them into inorganic materials, thus fulfilling a very important role in the ecosystem, because if it were not in this way, said ecosystem would I would find everything dirty and contaminated, that is, friends, we all have a role to play for coexistence, which were established by our GOD, when creating MOTHER NATURE, which is the maximum creation in our existence.
That is why I always say that when we interact we are nourishing ourselves with knowledge in general topics and great importance for our lives, in such a way that you have liked this publication, do not stop making your comments regarding it.
THANK YOU FOR STOPPING BY MY BLOG, READING IT AND LEAVING YOUR COMMENTS, HAVE AN EXCELLENT DAY WITH YOUR LOVED ONES,
GRACIAS POR PASAR POR MI BLOG, LEERLO Y DEJAR SUS COMENTARIOS, QUE PASEN UN EXCELENTE DIA JUNTO A SUS SERES QUERIDOS,