Hola a todos a veces cuando queda algo de un asado como por ejemplo esta ves, que quedo un pedazo de pechito de cerdo, el cual lo coloque en el frízer, el mismo tiene un determinado tiempo de congelado, porque después se pasa y no se puede degustar mas, entonces lo descongele y la verdad que al probar un pedacito luego de sacarlo del microondas, sabia muy sabroso, entonces no lo dude y ya tenia el almuerzo.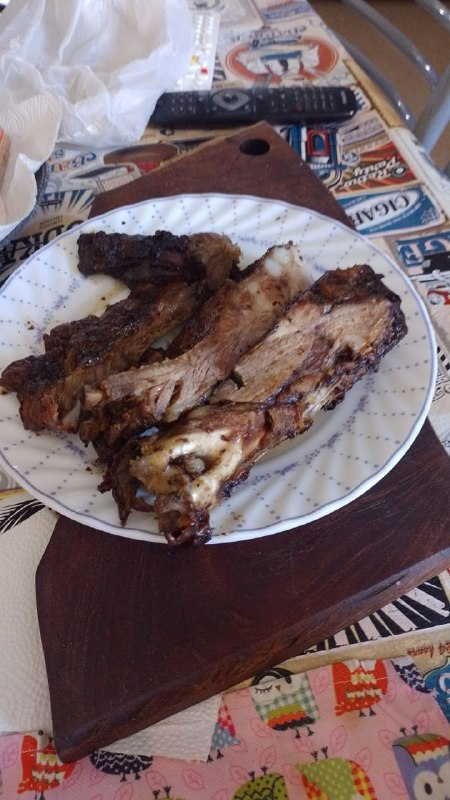 Para acompañarlo como es costumbre, la ensalada pero esta ves fue diferente, prepare una papas fritas-bastoncitos- las cuales salieron muy ricas y para acompañar este pechito de cerdo como verán en esta foto, esta demás decirles que todo esta muy rico.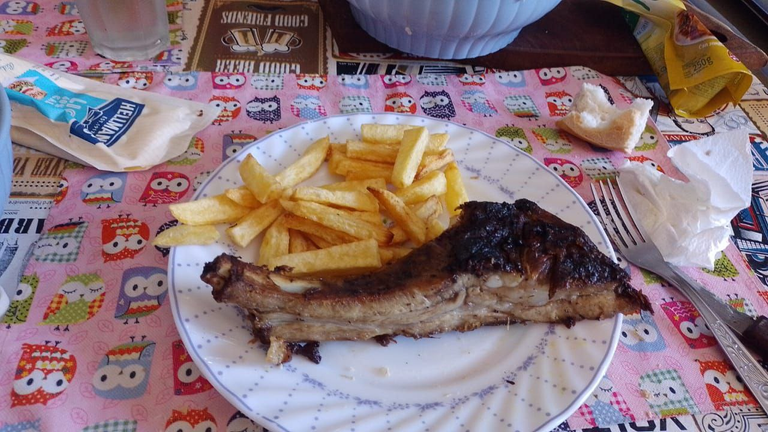 Por eso amigos es muy importante a veces guardar en el frízer un resto de asado para consumirlo en otra ocasión.
MUCHAS GRACIAS POR SEGUIRME Y LEERME.
TRANSLATED INTO ENGLISH
Hello everyone, sometimes when there is something left from a roast as for example this time, there was a piece of pork breast, which I put it in the fryer, it has a certain time of freezing, because then it passes and can not be tasted anymore, then I thawed it and the truth is that when I tasted a little piece after removing it from the microwave, it tasted very tasty, then I did not hesitate and I had lunch.
image.png](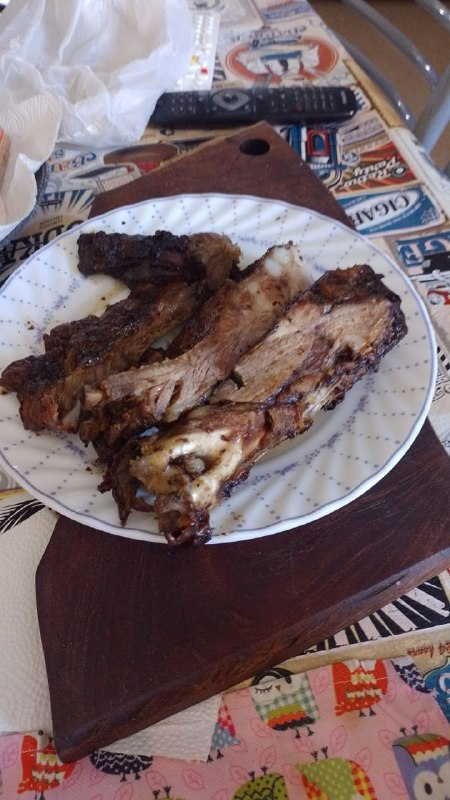 )
To go with it as usual, the salad but this time it was different, I prepared some french fries, which came out very tasty and to go with this pork breast as you can see in this picture, I can tell you that everything is very tasty.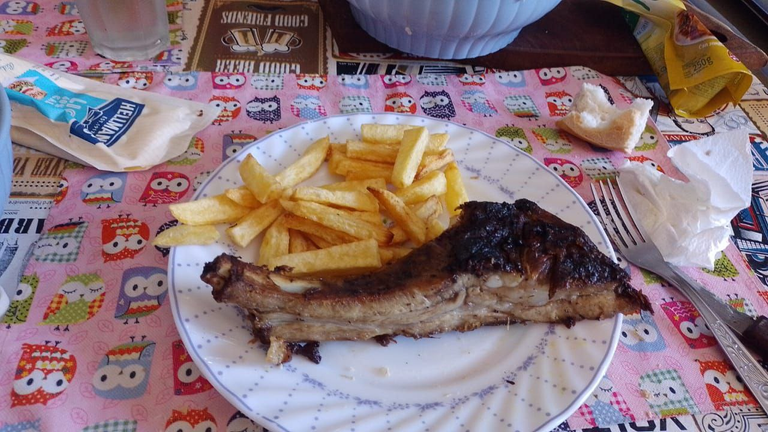 That's why it is very important to sometimes keep in the fridge a leftover roast to consume it on another occasion.
THANK YOU VERY MUCH FOR FOLLOWING AND READING ME.