Un grupo de Investigadores de la Universidad de Montpelier ubicada en Francia, han publicado en la revista Plos Biology, una noticia bastante interesante con significancia evolutiva, y es que frente a la reproducción asexual, la sexual se presenta como una estrategia adaptativa, que a pesar de ser costosa a nivel energético, mediante la diversidad evita la proliferación de células tramposas, que son las causantes del cáncer.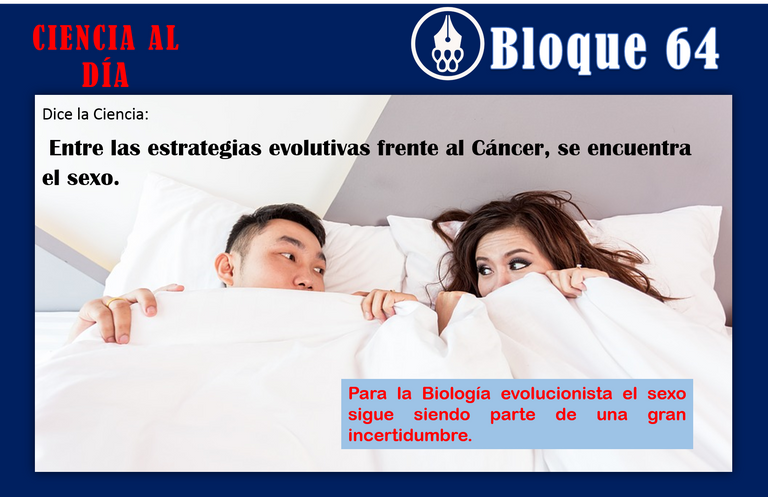 Editado de Pixabay
Los organismos unicelulares, se reproducen de una manera asexual, lo que requiere poca energía pues solo hacen copias idénticas de sí mismos, esto involucra en parte un riesgo pues, de poseer células tramposas (una forma de cáncer transmisible) estas se multiplicarían fácilmente. Caso contrario ocurre con la reproducción sexual, que disminuye notablemente la concurrencia de las células oncógenicas contagiosas con sus hospederos, lo que evita el riesgo de infección y la trasmisión a la descendencia.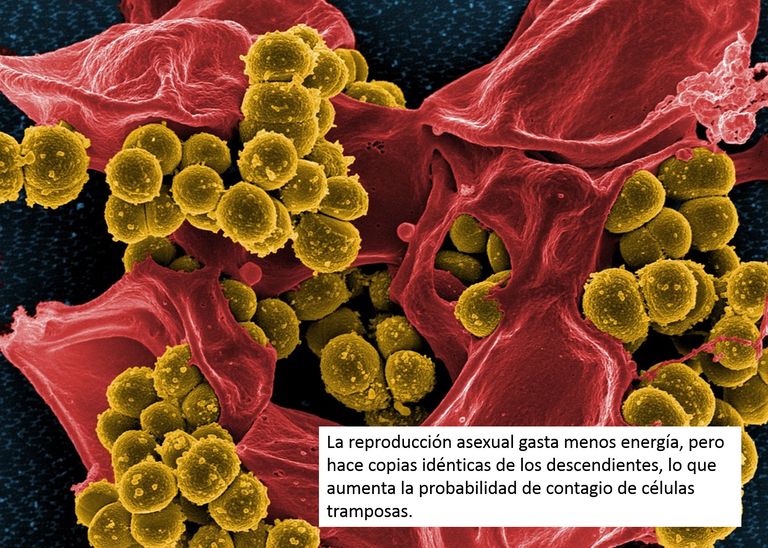 Editado de Pixabay
---
Dicen los investigadores que, a pesar de ser poco frecuente o extraño, existen formas de cáncer que son heredables o transmisibles, y las evidencias señalan a que todas las células malignas o dañinas, pueden ser heredadas si encuentran la manera de expresarse o transmitirse.
---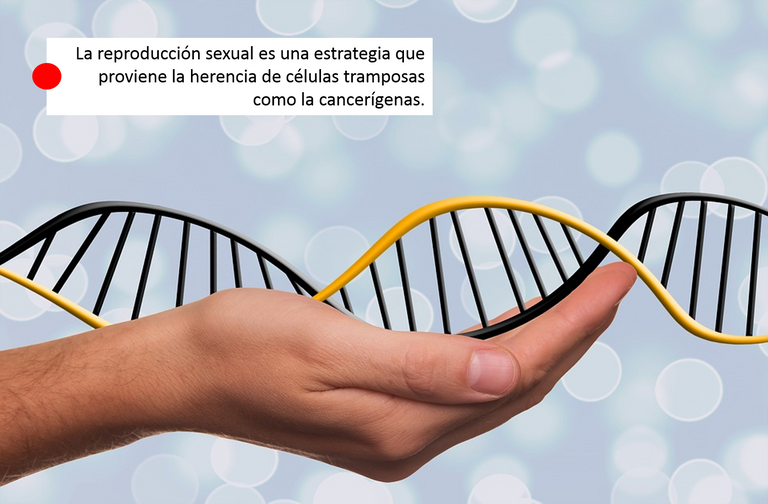 Editado de Pixabay
Por tal razón, la reproducción sexual, ha sido favorecida por la selección natural, pues mantiene alejado los riesgos de contagio y herencia, que se traduce en descendientes vigorosos y viables, a pesar del valor energético que ella involucra.
Si bien es cierto que el sexo es una de nuestras prácticas más placenteras, ahora que sabemos esta información, incluiremos a sus beneficios la protección celular ante el cáncer transmisible.
---
Fuente de la Noticia
Fuente primaria en Ingles
Referencia
Thomas F, Madsen T, Giraudeau M, Misse D, Hamede R, Vincze O, et al. (2019) Transmissible cancer and the evolution of sex PLoS Biol 17(6): e3000275
---
Soy @alexaivytorres y desde hoy soy del equipo de escritores de BLOQUE 64
---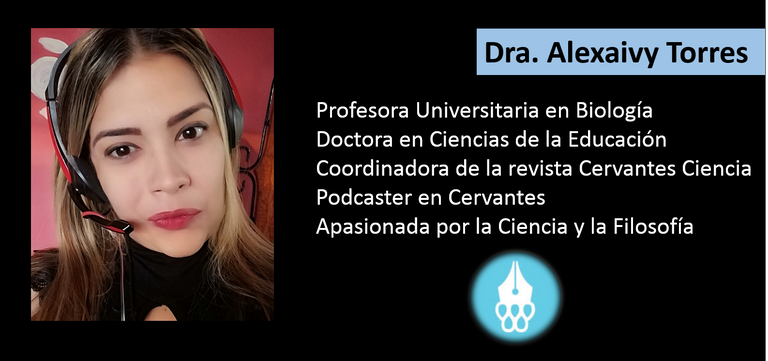 ---
Esta publicación fue realizada desde BLOQUE 64 EL NUEVO PROYECTO CERVANTIL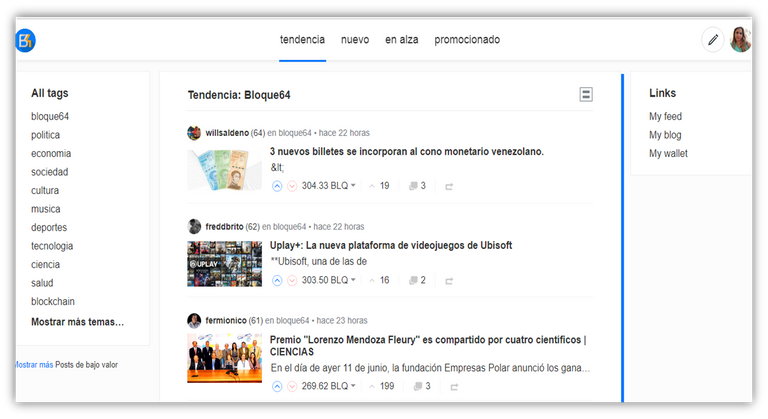 ¡Recuerda además qué, @cervantes tiene un nuevo proyecto! Bloque 64: si quieres redactar noticias sobre ciencia con estilo periodístico y a ellas le incorporas imágenes inéditas, puedes hacerlo definitivamente desde esta interfaz y podrás recibir como recompensa nuestro token llamado BLQ . ¡Desde ya te invitamos a ser parte de esta nueva iniciativa!